We've compiled a list of the best Father's Day gift ideas in Saratoga Springs, including a well-cooked meal, the latest tech gadgets and other unique gifts for one of the most important men in your life!
Join Caffe Lena and Emmy award-winning actor, director, singer/song-writer Jeff Daniels on Saturday, June 21, at 8PM EDT, for an intimate concert experience full of original songs, personal stories from his stage and movie career that only he can tell - and plenty of smiles. Stick around for a 15-30 min audience Q&A following the show. The questions submitted will be reviewed, with some then passed along to Jeff for reply. Get your tickets now!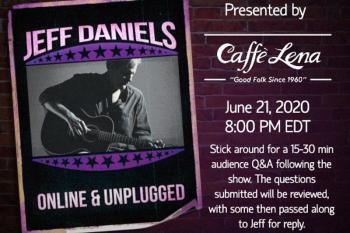 Dark Horse Mercantile just received their spring/summer line of Barbour vests, jackets, polos, and shirts! The iconic clothing line from the UK will make Dad the most stylish guy around. With their classic looks and comfortable feel, Barbour is a smart bet for any Dad this Father's Day! The Dark Horse collection is filled with other gifts for Dad too! Under Armour for his morning workouts, pints, bar tools, and decor for his man cave, and not to mention one of a kind horse racing memorabilia. Plus, they offer free gift wrapping! Just give call (518) 587-0689 or stop by the shop to place your order. Dark Horse is open daily, and customers are welcome to come into the store (masks required). You can find them online too.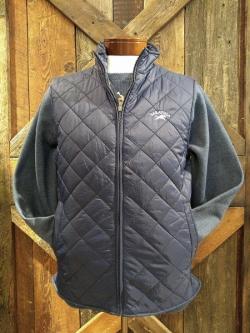 Farmers Hardware
Looking to do something special for Dad? Order the Farmers Hardware Brunch in a Box! Available for pickup Saturday, June 20th or Sunday, June 21st between 10-11AM at the restaurant. Order online now.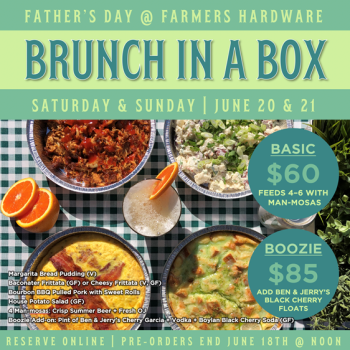 While their food tours may be on hold for a while, Fun in Saratoga Tours is now offering "Food Tour in a Box," a perfect gift for Father's Day! Treat Dad to a delicious "Food Tour in a Box" while supporting our local vendors during COVID-19. Enjoy many of the signature flavors on the Saratoga Food Tour in the comfort of your home. Your box will contain eight fresh Saratoga-made foods and two special gifts. It includes fudge sauce, spices, jam, balsamic vinegar, ground coffee, honey, peanut butter and crackers. All boxes include a signed copy of the book "Haunted Saratoga" by Fun in Saratoga Tours owner, Joe Haedrich and a Saratoga horse "adornment" from local artist Kim Repscha. Order yours now!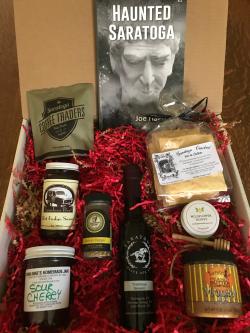 Impressions of Saratoga has tailored their popular Saratoga Porch Packages to Dad! There are options for golfers, grillers, whisky lovers, racing enthusiasts, and more! Each Saratoga Porch Package can be customized, or you can create your own! Check them out online at SaratogaPorchPackages.com. Looking for a unique gift for Dad? Impressions of Saratoga has partnered with local makers Cobble Hill Farms and are now carrying their wonderful shave soaps and handcrafted razors. Pair them together for the perfect Father's Day gift or add them to a Saratoga Porch Package! Plus, Impressions of Saratoga offers free gift wrapping! Just call (518) 587-0666 or stop by the shop to place your order. They are open daily, and customers are welcome to come into the store (masks required).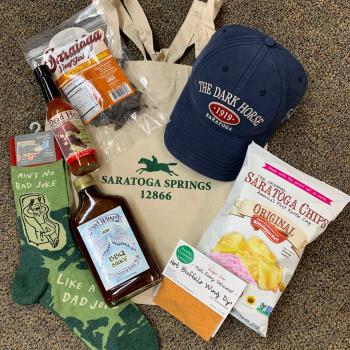 Give Dad the perfect gift this year: a stress-free day and a dinner he won't forget! Mazzone Hospitality has cooked up an incredible menu for Dad! Between their pre-built food packages and great a la carte options, they have something to please even the pickiest of eaters. To top it off, Mazzone is partnering with Browns Brewing! Each one of their packages includes a 4-pack of Joann IPA. Order by June 15th and they'll throw in a custom pint glass with Dad's name etched onto it! Order your Father's Day package now.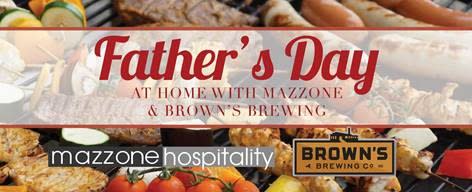 National Museum of Racing and Hall of Fame
The gift that gives all year long - a membership to the National Museum of Racing and Hall of Fame! Museum memberships are now 25% off through 6/21/20. Call (518) 584-0400 ext. 109 to purchase yours today! *Not valid for membership renewals.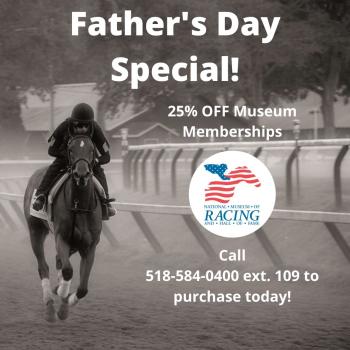 Celebrate Father's Day in style, at home, with Prime at Saratoga National's special Grill Packages To-Go! Choose from their Classic BBQ Package or Surf & Turf Package and let them do (most) of the work! Available for pick-up on the 20th or 21st. Order deadline is June 18th at 12PM. Order online now or call (518) 583-4653 Monday through Saturday between 9AM and 5PM.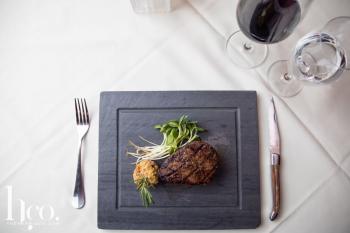 Saratoga Candy Company is now offering Dad packs! Choose a sweet or salty pack that Dad would love. Saratoga Candy Company offers free local delivery or shipping with minimum $30.00 purchase. Their shop is open daily from 10AM-4PM or you can order online now.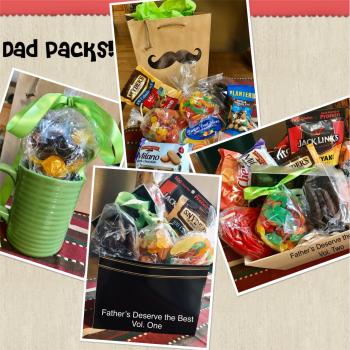 Don't wait until Sunday, treat Dad to a bagged lunch this Friday at Sweet Mimi's Bakery. Choose between BBQ on a grilled brioche roll with crispy bacon and a BBQ aioli or vegetarian caprese sandwich with fresh mozzarella, sliced tomatoes, pesto and basil on their homemade focaccia. Saratoga Water and a Sweet Mimi's bakery treat are included for $15.00. Call (518) 871-1780 to place your order. Phones open at 10AM.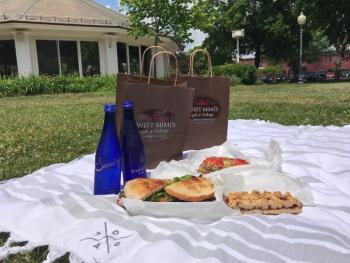 Treat Dad to a nice meal at Taverna Novo! This Saturday, all Dads receive a free 200ml bottle of Woodford Reserve. Open for takeout and inside dining from 4-8PM. Call (518) 886-1680 to make a reservation.
The Skidmore Shop has a limited inventory of 2019 Apple devices that are up to an additional $350 off the education price. Looking for the latest and greatest models? As an Authorized Campus Store, they have those too. Visit the Skidmore Shop online or contact Technology Sales Associate Doug Chang for more information.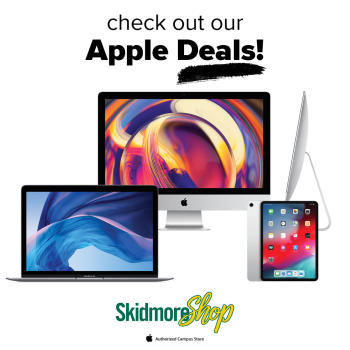 Three Vines Bistro
Celebrate Dad by grilling up some of his favorites! Three Vines Bistro is offering Take and Bake meals and pasta, like 6oz lobster tail, 14oz ribeye and 3 extra-large tiger shrimp. Call (518) 306-5881 to reserve your kit today!