Celebrate Fourth of July weekend in Saratoga Springs, NY! Our weekend-long celebration of Independence Day includes road races, barbecues, live music, and fireworks. Make sure to visit and support our local independent retailers.
Adirondack Cruise and Charter Company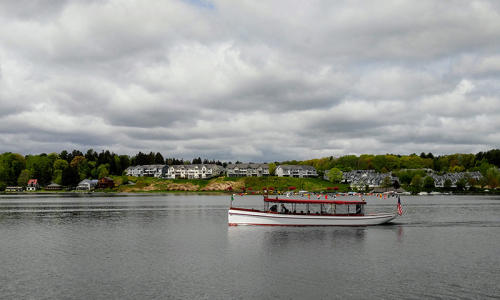 Enjoy the best seat on Saratoga Lake for the annual fireworks display! Sit in comfort on Adirondack Cruise and Charter Company's 50-foot Fantail Launch as they put you as close as possible to the show. Don't forget your favorite drink! Light snacks will provided by Saratoga Five Points Deli. To purchase tickets, visit https://adkcruise.com.
Alpine Amusement Casino Company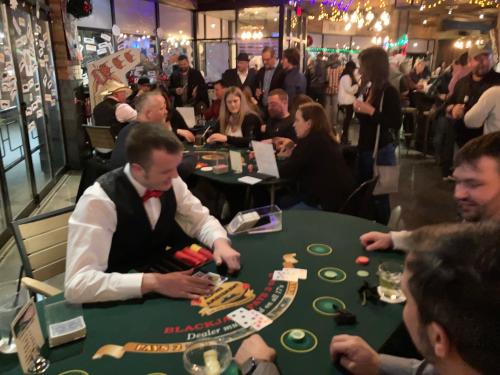 Are you or your company having a Fourth of July party? Let Alpine Amusement provide your favorite casino games, like Craps, Roulette, Blackjack, Texas Hold'em, and the Money Wheel! For more information, call Ron at (802) 279-2214 or email ronj@sover.net.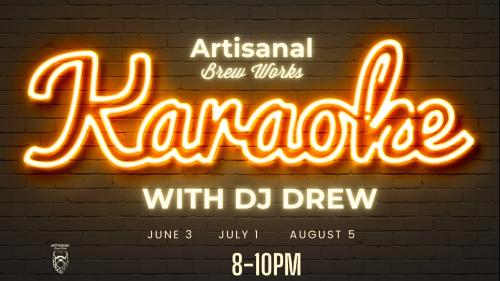 Kick off Fourth of July weekend at Artisanal Brew Works! Visit the brewery on Friday, July 1 at 8pm for cold beer and karaoke! Check out their Facebook page for all the details.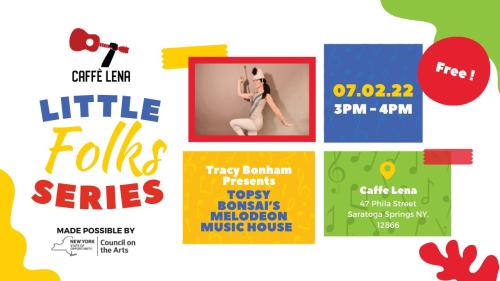 Enjoy a delightful hour of music as a family! Relax in the cool comfort of Caffe Lena's historic listening room while you introduce the young folks in your life to the joy of live music. The song list is kid-friendly and the sing-alongs are plentiful. Reserve your seats early for this popular FREE series. Made possible by the New York State Council on the Arts. Fore more information, visit www.caffelena.org.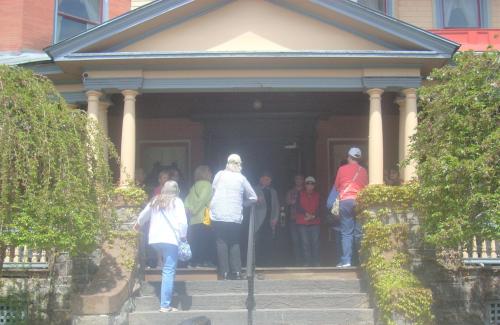 On Saturday, July 2, 2022, from 1-3pm, Derby Tours will be hosting a walking tour on Union Avenue entitled The Mansion to Mansion Tour. Join your guide, author and Victorian historian Hollis Palmer, and hear the stories of the families that built the great houses. In addition, guests get to tour the first floor of two of the mansions. Participation is limited to 20 people. Please pre-register at derbytours@yahoo.com no later than July 1, 2022. The cost is $25 per person, which includes a copy of one of Hollis' books on Saratoga. The tour starts at Union Gables located at 55 Union Avenue. Wear comfortable shoes! Note: there are no bathrooms on this tour so please plan accordingly.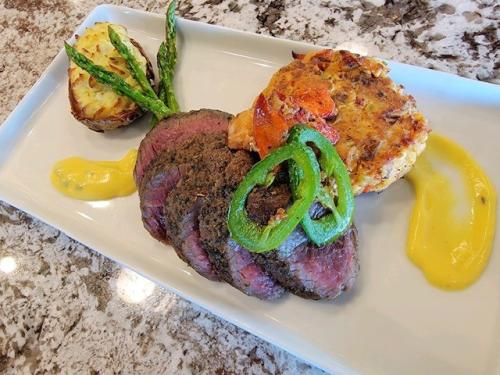 Enjoy Surf & Turf dinner special available at Diamond Club Restaurant July 1st - July 4th, only $34 per person! Includes herb roasted chateau steak, butter broiled lobster cake, twice baked potato, sautéed asparagus, jalapeno hollandaise. Call (518) 886-1111 for reservations.
Firecracker4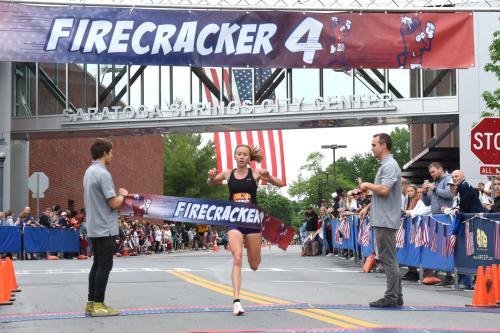 Come and celebrate the Fourth of July the best way - by participating in the Firecracker4! The race will feature entertainment at the start and finish lines, food and beverage vendors, bands on the course, local health and wellness vendors, along with shirts and bibs for all registered runners. In addition to awarding prize money to the top three male and female finishes, in the open, masters, and age-graded divisions, a new category of payouts this year is the "4 The Run of It Challenge," which will award $50 to 20 random finishers with their name being called out as they cross the finish line. For more information, or to register, visit www.firecracker4.com.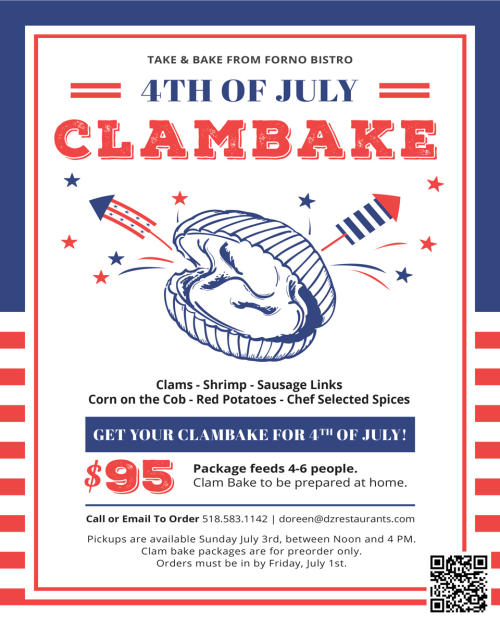 Get your Fourth of July clam bake package from Forno Bistro and feed 4 to 6 guests for only $95! Package includes:
Clams
Shrimp
Sausage Links
Corn on the Cob
Red Potatoes
Chef Selected Spices
To order, call (518) 583-1142 or email doreen@dzrestaurants.com. Orders must be placed by Friday, July 1st. Take-out only. No substitutions. Pick-up times are between noon and 4pm on Sunday, July 3rd. There will be no pick-ups available once dinner service starts. For more details, visit https://fornobistro.com/july4th/.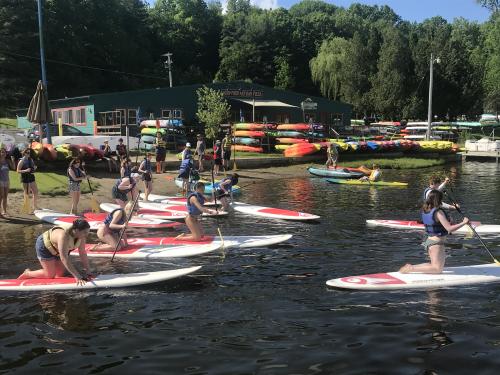 Weather is looking hot this Fourth of July weekend...be sure to visit the Kayak Shak and enjoy a swim and/or paddle. Bring your friends, the family or the whole gang!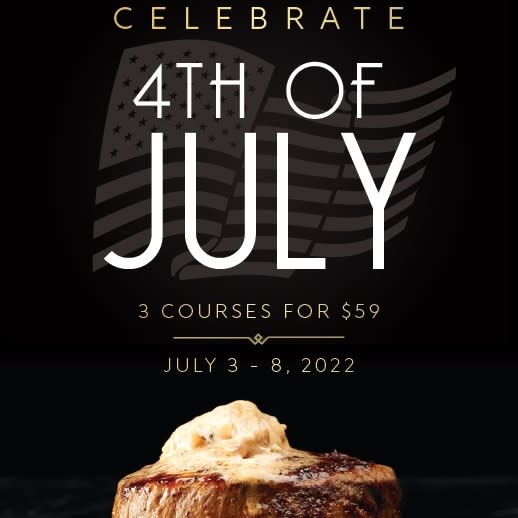 This special is better than fireworks! Enjoy Morton's Fourth of July three-course menu for $59 per person. Available July 3-8 only, Morton's is open Wednesday – Sunday. For more information, visit https://saratogacasino.com/mortons-special/.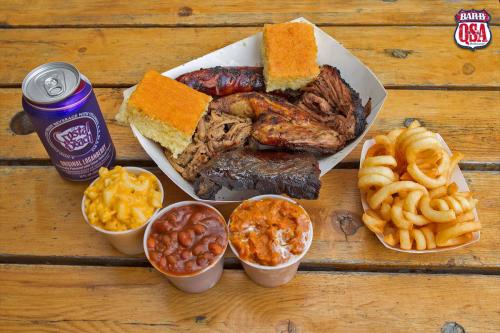 It's BBQ time! PJ's will be open on Monday, July 4th from 11am-8pm.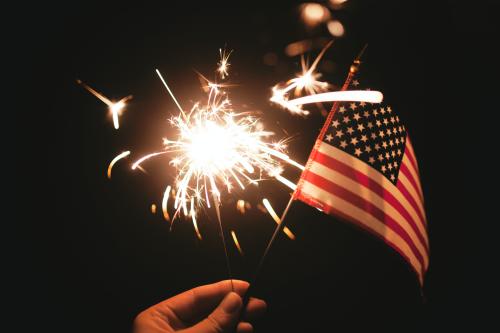 Wondering where to go for Fourth of July fireworks in the Saratoga region? Look no further! Roohan Realty has collected this year's information and compiled it for you here: https://bit.ly/3Ou2tzD.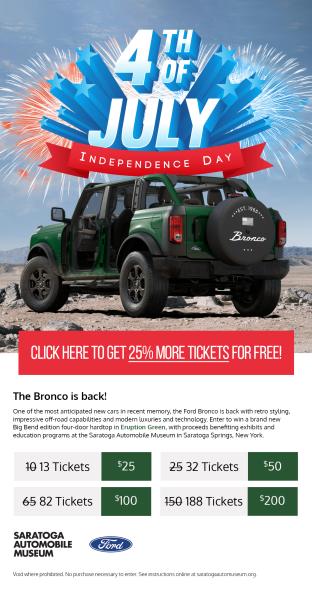 This holiday weekend, enter to win the 2022 Bronco Big Bend Sweepstakes by Saratoga Automobile Museum! Click here to get 25% more tickets for free!
July's special at Spa Cafe on Broadway is the Southwest Chicken salad. A portion of every salad sold will be donated to the Wounded Warrior Project. Making an impact has never tasted so good!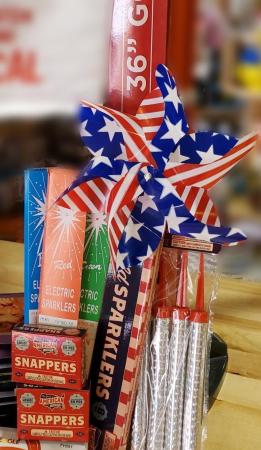 Tailgate and Party has your July 4th party supplies, coolers, pool toys, and of course, sparklers and snaps. Try their 3 foot sparklers, red, blue, or green traditional sparklers, the "Mean Mulligan" or the very cool, Double Trip Sparklers. Visit them at 33 Phila Street.
The Porch at Saratoga National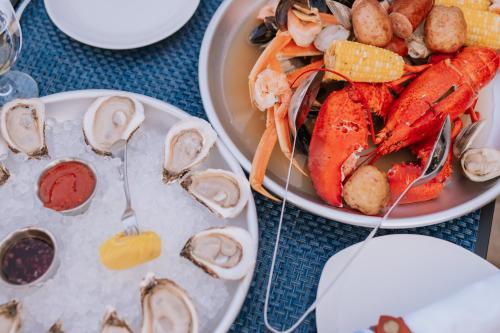 Leave the steam pots to The Porch at Saratoga National this holiday weekend! Stop by on Monday, July 4th between 11am-9pm. For reservations, call (518) 583-4653. Note: Prime Steakhouse will be closed 7/4 for dinner.
Toga Heritage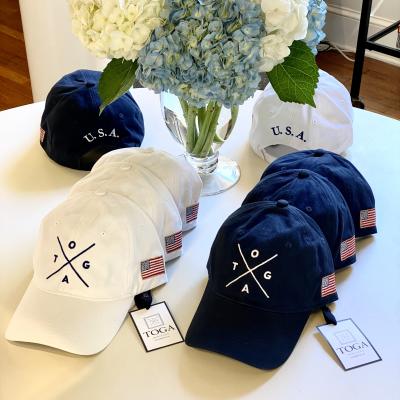 Celebrate the 4th in #TOGAstyle with the TOGA HERITAGE Americana Collection. Stop in this holiday weekend at the Flagship Store at 322 Broadway, Historic corner of Broadway and Spring St. For more information, visit togaheritage.com.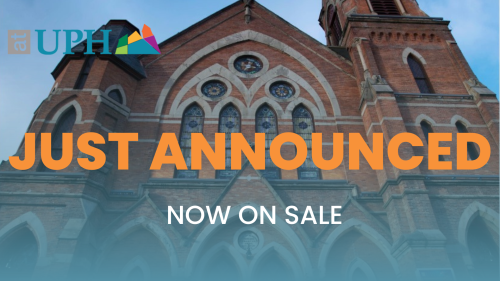 Celebrate the Fourth by purchasing tickets to one of the upcoming shows at Universal Preservation Hall! UPH just announced 11 new exciting, diverse shows for this summer and fall. Visit www.universalpreservationhall.org for tickets and a full list of shows. 
Enjoy live music, great food and a fireworks display on Sunday, July 3 at the Van Patten Golf Club. Reserve your table today at cooleykillrestaurant.com.