There's a lot to be proud of this June in the LGBTQIA+ community. This month marks the 50th anniversary of the Stonewall Riots in 1969, which is known as the beginning of the modern Gay Rights movement. Learn more about Stonewall from WorldPride.
For the first time ever, WorldPride is coming to New York City—which means the whole state, especially the city of Saratoga Springs, NY, is celebrating in a big way. We're excited to collaborate with Saratoga Pride, the community resource for lesbian, gay, bisexual, pansexual and queer-identified people to deliver the list of events and promotions honoring Pride this month.
Saratoga Pride Events
Afternoon Yaddo Gardens and Ghosts Tour | Sunday, June 2 at 4pm
All are welcome. $10 donation per adult, which benefits Yaddo.
Pride Cocktails & Cabaret at Panza's | Wednesday, June 5 from 5:30 to 7:30 pm
Join us at Panza's at 129 South Broadway for cocktails and more!
Saratoga Elks 52nd Annual Flag Day Parade| Saturday, June 8 at 11:30 am
March with Saratoga Pride at this local parade. Line up by 11:30 am for the noon parade. There will be a special gift for the first 15 that arrive!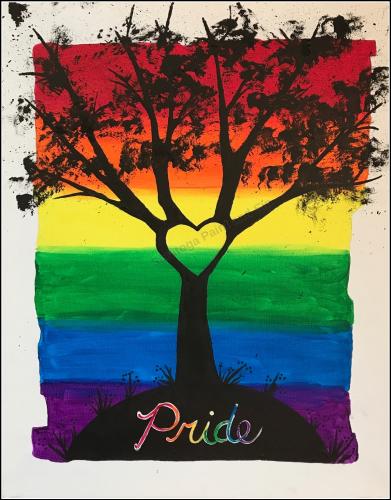 Pride at Saratoga Paint & Sip Studio | Saturday, June 8 at 7 pm
Tickets are $35 each. Soft drinks, wine, craft beers and water are available for purchase while you paint.
Open Mic Night at Caffe Lena | Wednesday, June 12 at 7pm
Presented by Caffe Lena and Saratoga Pride, the Annual Pride Open Mic offers an evening of expression.
Pride Month Comedy Show at Comedy Works | Thursday, June 13 at 7:30 pm
Featuring Jaye Mcbride, Kate Sisk & Shawn Gillie! Tickets are $20 ($2 service fee).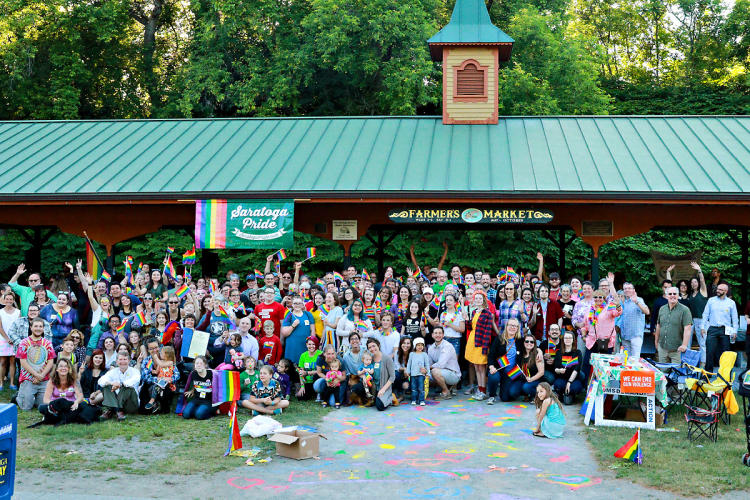 Photo by Susan Blackburn Photography 
Saratoga Pride Festival | Sunday, June 16 at 1 pm
Live music and festivities will take place at High Rock Park (Farmers' Market Pavilion). Pride celebrations will continue at 4 pm at Bailey's on Phila St. 
LGBTQ Pride Night with Erin McKeown at Caffe Lena | Thursday, June 20 at 7 pm
McKeown has long been an out, proud advocate for feminism, liberation and the LGBTQ community. Opening the show will be Crystal Rose, the musical duo of Lori Llyn and Jody Wexler.
An Evening with Fred Hersch at Caffe Lena | Friday, June 28 at 6 pm OR 8:30 pm
Presented in collaboration with Saratoga Performing Arts Center, this storied jazz pianist and composer celebrates the 50th anniversary of The Stonewall Riots in NYC.
Pride Night at the Opera: Daughter of the Regiment | Saturday, June 29 at 7:30 pm
Join us at Spa Little Theatre for the opening night of Opera Saratoga's delightful Daughter of the Regiment. Discounted tickets are available to the Saratoga Pride Community, with a Group Gathering after the show. To get tickets, call (518) 584-6018 and mention the code PRIDE25.
RELATED ARTICLES:
Saratoga Wedding Spotlight: Kathy and Kim's ceremony at Saratoga Winery
Saratoga Springs celebrates LGBTQ Pride Month 2018
Saratoga Pride Promotions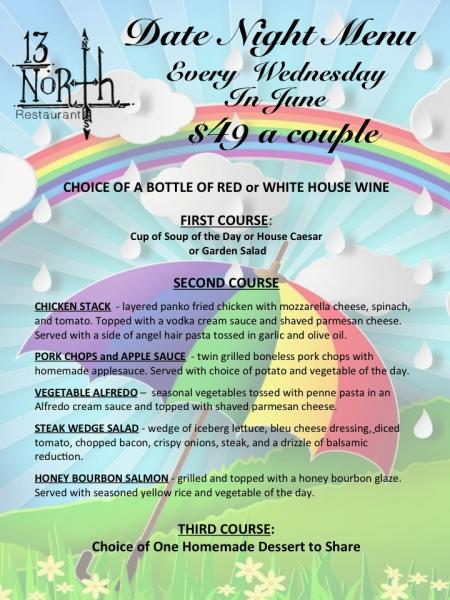 Pride-inspired drink & dinner specials at 13 North Restaurant
During the month of June, 13 North Restaurant is offering the following Pride cocktails:
Taste the Rainbow - vodka, peach snapps, grenadine and blue curaco for $8
Pride Punch - raspberry pomegranate, raspberry & pineapple for $6
One Love - tequila, sour mix & cherry juice for $6
In addition to their full menu and everyday specials you can join them for Wednesday Night Date Night (pictured above), an all-inclusive 3-course-meal with your choice of soup or salad, 2 full size entrees, and a large dessert to share with a bottle of wine for $49. The unfinished bottle of wine may be corked and bagged to take home. If you are dining alone you can still take advantage of the date night deal and take one meal to go to enjoy later in the week.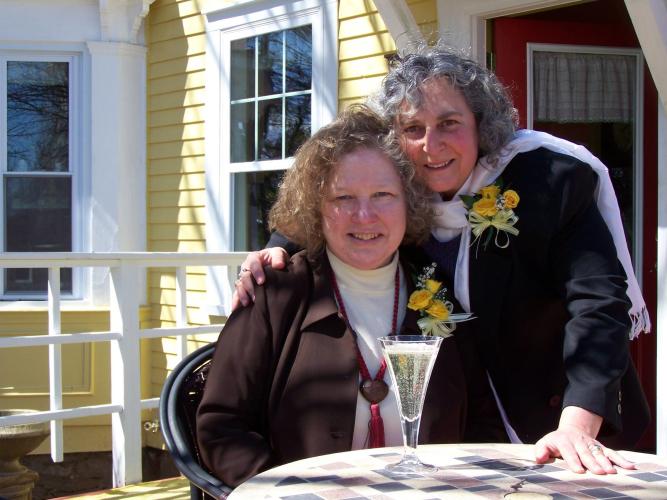 A complimentary picnic for Saratoga Farmstead guests
Saratoga Farmstead Bed & Breakfast is offering complimentary chef prepared picnic lunches to all guests staying in June. Book your stay here with promocode PRIDE2019.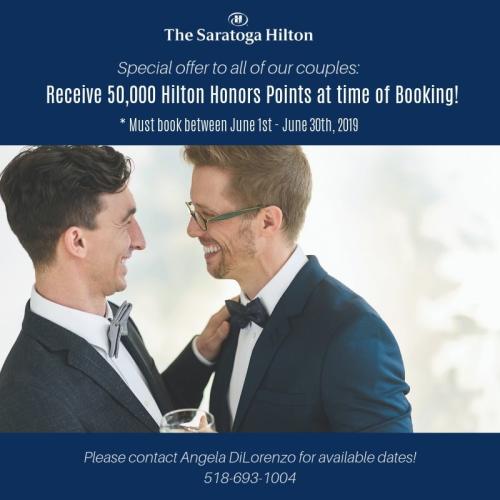 Receive extra points at Saratoga Hilton
PSA to all you loyal Hiltoners out there—you can receive 50,000 Hilton Honors Points at the time of booking a same sex wedding at The Saratoga Hilton. 
Do you have a Pride event or promotion that isn't listed here? Let us know by emailing Talia or calling 518-584-1531.
Want to see more information like this?
Stay informed with Discover Saratoga! No spam—just information about Saratoga you want to read. Sign up for our Discover Saratoga newsletter for all latest events and things to do in Saratoga, NY.