Kick off the summer season in Saratoga Springs, NY with these fun Memorial Day Weekend specials and activities.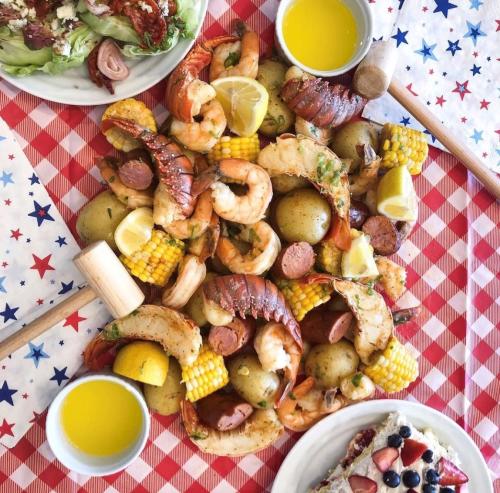 Visit 15 Church for a classic Memorial Day seafood bake on the Patio! 2lb. Maine lobsters, mussels, cherrystone clams, sweet corn, andouille sausage, potatoes, homemade cornbread and Cajun butter. Their regular Patio menu will be available also. Call (518) 587-1515 for reservations.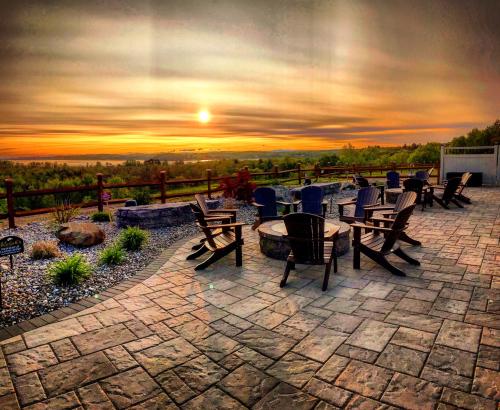 Come enjoy some delicious food and refreshing drinks at Carson's Woodside Tavern while listening to live music all Memorial Day weekend!
Fri, May 27th - Sirsy (6-9pm)
Sat, May 28th - Roadhouse (6-9pm)
Sun, May 29th - The Accents (4-8pm)
Mon, May 30th - Seth Warden & Co. (5-8pm)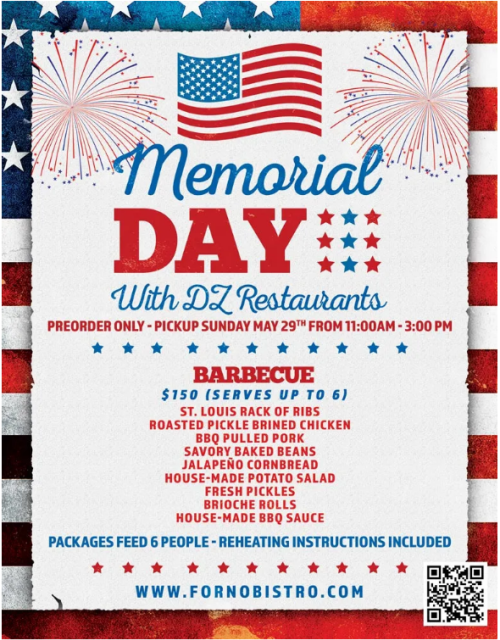 Celebrate this Memorial Day with a BBQ Package from Forno Bistro. Package includes:
St. Louis Rack of Ribs
Roasted Pickle Brined Chicken
BBQ Pulled Pork
Savory Baked Beans
Jalapeno Cornbread
House-made Potato Salad
Fresh Pickles
Brioche Rolls
House-made BBQ sauce
Serves 6 for $150. Reheat Instructions Included. Order yours now at http://fornobistro.com/memorial-day/.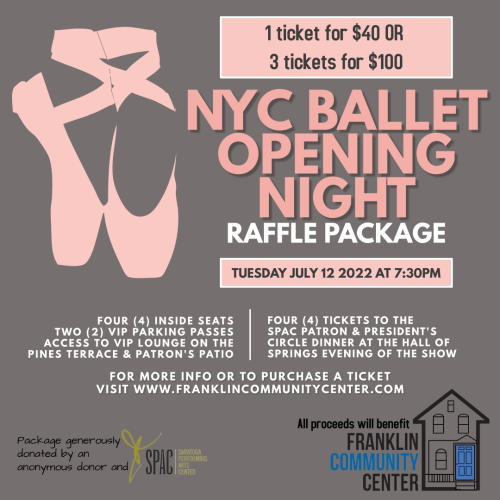 With Memorial Day weekend kicking off the unofficial start of summer, what fun events do you have planned for the best season of the year? How about winning tickets to the July 12 opening night of the New York City Ballet at SPAC? Franklin Community Center is hosting a virtual raffle for some lucky person to win 4 inside seats, 2 VIP parking passes, access to the VIP Lounge AND 4 tickets to the SPAC Patrons & President's Circle dinner the evening of the show. Tickets are 1 for $40 or 3 for $100. The raffle package has been generously donated by an anonymous donor and SPAC. Visit FranklinCommunityCenter.org for tickets or more details.
Grant Cottage State Historic Site

The Grant Cottage State Historic Site is Open Memorial Day! Active Duty Military and Veterans always receive FREE guided cottage tour admission with I.D. Visit them for many events and programs, which can be found at www.grantcottage.org/events, and are centered around veterans and military affairs and are all FREE! Make plans for these additional events:
U.S. Grant's Bicentennial Birthday Celebration – Saturday, June 18th, 10 AM – 5 PM
"A Concert: 19th Century Songs of Whimsy by Tom & Friends" – Sunday, August 7 at 4:30 PM
"All About Birds" – Saturday, August 20 at 4:30 PM
"The Myth of Grant's Silence" – Saturday, August 27 at 4:30 PM
"A Visit with General and Mrs. Grant" – Saturday, September 10 at 4:30 PM
"Global Peacemaking: Ulysses S. Grant as Global Peacemaker, and 61 Years of an American treasure, the Peace Corps" – Sunday, September 18 at 2 PM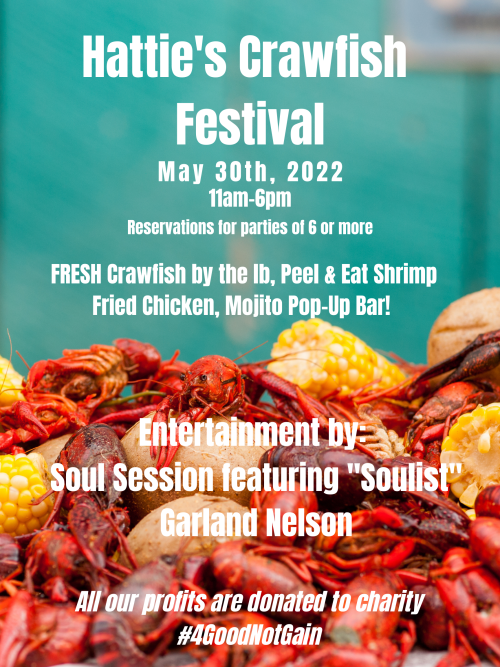 Don't miss Hattie's Crawfish Festival on Memorial Day from 11am-6pm! Enjoy FRESH crawfish by the pound, peel & eat shrimp, fried chicken, mojito pop-up bar, and more! Entertainment by Soul Session featuring Soulist Garland Nelson. Profits will be donated to #4GoodNotGain!
Lake George Steamboat Company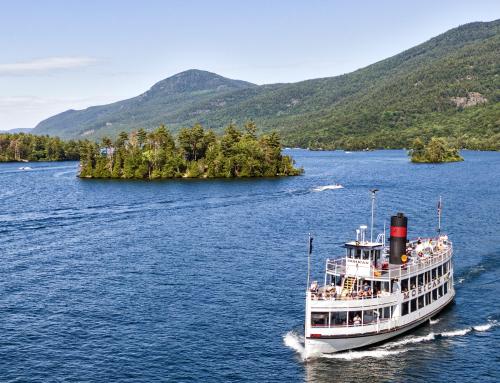 Spend Memorial Day weekend on the water with Lake George Steamboat Company!
Saturday:
Mini Ha Ha - 1 hour cruises: 10am, 11:45am, 1:45pm, 3:30pm, 5:15pm, and 7:00pm
Saint - Lunch Cruise: 12pm-2pm and Dinner Cruise: 6:30pm-8:45pm
Mohican Cruises - Islands of the Narrows Cruise- 2:30pm-5:00pm
Sunday:
Mini Ha Ha - 1 hour cruises: 10am, 11:45am, 1:45pm, 3:30pm, 5:15pm, and 7:00pm
Saint - Brunch Cruise- 12:00pm-2:00pm and Prime Rib Dinner Cruise 6:30pm-8:45pm
Mohican Cruises - Islands of the Narrows Cruise- 2:30pm-5:00pm
Monday:
Mini Ha Ha -1 hour cruises: 10am, 11:45am, 1:45pm, 3:30pm, 5:15pm, and 7:00pm
Saint - Lunch Cruise 12:00pm-2:00pm
Mohican Cruises - Islands of the Narrows Cruise- 2:30pm-5:00pm
Spend the day (June 4 & 5th) at Lakota's Farm for their Annual Buffalo Sunrise Spring Artisan Market! They will be kicking off the summer season with a celebration of local artists and makers; live music, craft beverages, 50+ vendors, and food trucks. Relax by the bonfire, play a game of cornhole and shop all while taking in the mountainous view. Sign the kids up for the Kids Zone where they can pick a pot, and plant a seed! $5.00 per child sign up while supplies last. Don't miss the after hours celebration! The North & South Dakotas will be playing at 6pm. $10 tickets online and $15 at the door. For more information, visit www.lakotaevents.com.
Live Life Travel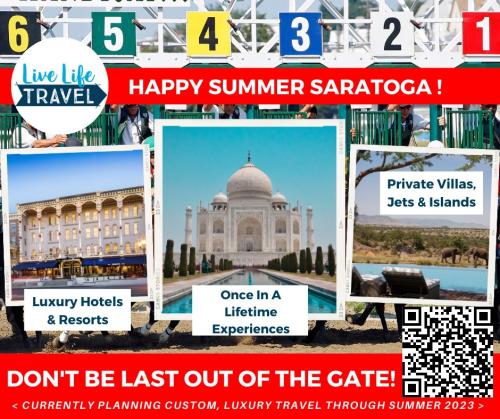 Planning a trip this summer? Live Life Travel is your local luxury travel boutique specializing in custom global celebration travel. They make every trip "once in a lifetime" as they curate bespoke itineraries for their clients. To get started, use the QR code above or simply click "Let's Start Planning!" on their website, https://www.livelifetravel.world/. 
Manchester Designer Outlets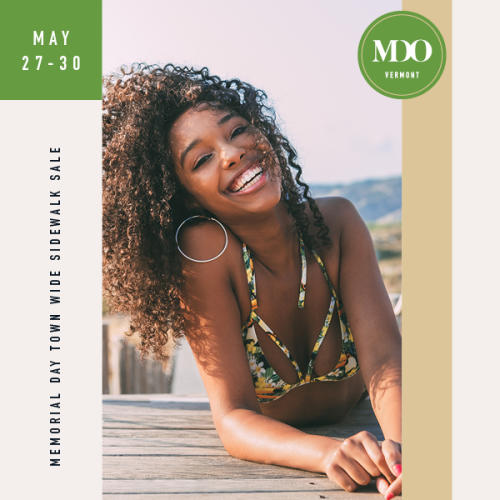 Visit beautiful Manchester, VT for their town-wide Memorial Day sidewalk sale!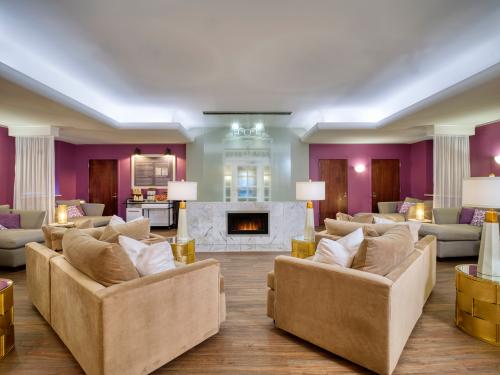 Mention this post and you'll receive $20 off one of these special May treatments at The Roosevelt Baths & Spa:
Gently Relieving Techniques - Craniosacral Therapy, Reiki, or Shiatsu (60 minutes)
Peppermint Foot Massage incorporated into our 60-minute Signature Massage - Warm towels of mineral water infused with oils of peppermint to help to calm sore tired feet. A detailed foot massage with our moisture rich peppermint foot cream will awaken your senses. An invigorating experience for your sore, tired soles. (60 minutes)
Detox Seaweed Wrap - This healing wrap draws out toxins and impurities, reduces excess water, and leaves the skin refreshed. (50 minutes)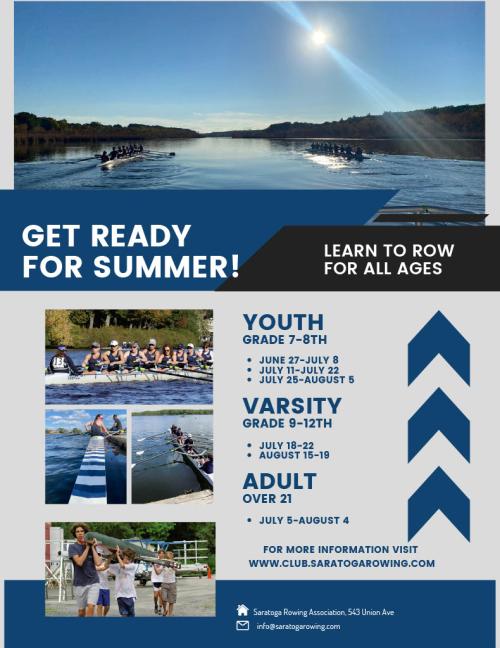 Rowing is a sport that anyone can learn, so if you're looking for a new sport, a sport for your off season, or just a new activity and community--this is for you! Saratoga Rowing Association is offering various summer camps for different age groups. For more information, visit https://saratogarowing.sportsengine-prelive.com/aboutus.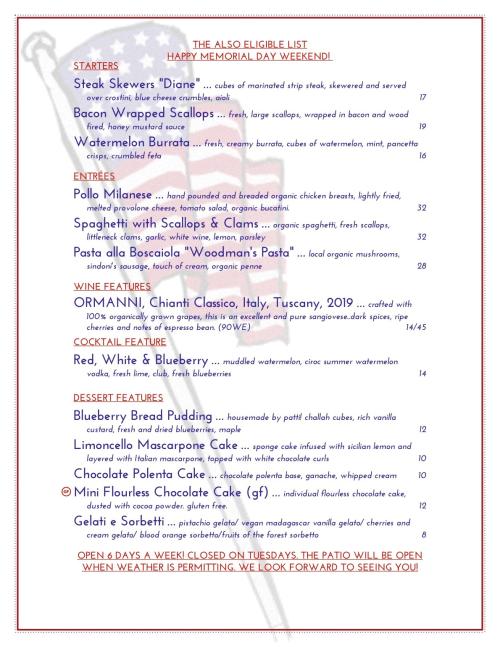 Visit Taverna Novo this Memorial Day Weekend! Their summer hours are: Closed Tuesdays, Wednesday & Thursday 4-9:30pm, Friday & Saturday 4-10pm, Sunday & Monday 4-9:30pm. 
The Diamond Club at Embassy Suites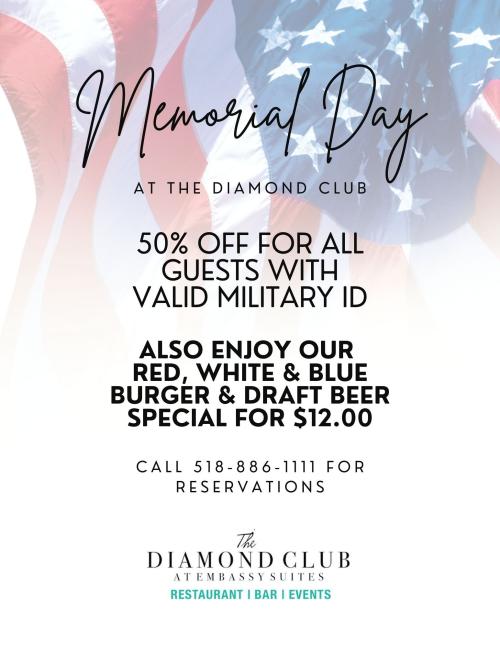 This Memorial Day, enjoy 50% off at Diamond Club Restaurant for all guests with valid military ID! Grab a red, white & blue burger and draft beer special for $12. Call (518) 886-1111 for reservations.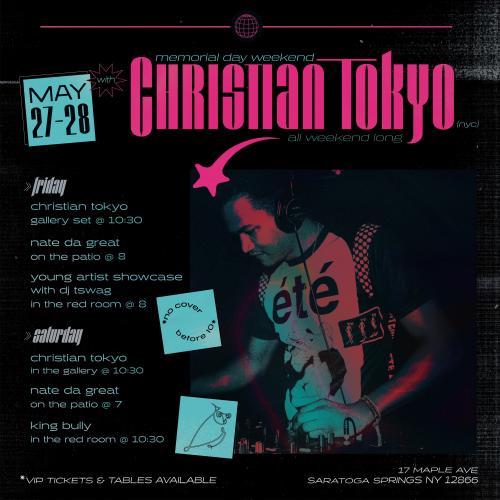 The Night Owl is excited to welcome special guest Christian Tokyo (Les bains, elsewhere space, public records) this Friday to their brand new room focused on house music and art, The Gallery! Tacos available 6pm-2am from La Capital Tacos. DJ Nate da Great rocking the party patio both nights!

Celebrate Memorial Day with 6 months of your local trusted news source for only $1! Not valid for active subscribers. No commitment, cancel anytime. For more information, visit https://checkout.saratogian.com.