On Saturday, May 14th, the Saratoga Springs Preservation Foundation, along with Honorary Co-Chairs Georgie Nugent and Michael Dubb, will welcome spring with the 2022 Historic Homes Tour. After being virtual for the past two years, the Foundation is excited to again host this event in-person as well as virtually. The highly anticipated event offers the rare opportunity to see the interiors of private historic homes of the East Side neighborhood of Saratoga Springs from 10am-4pm.
This year's tour combines the "best of both worlds," according to Executive Director, Samantha Bosshart. "Many people loved last year's virtual tour because they were able to notice details that they otherwise might have missed during an in-person tour, see beautiful drone views of Saratoga Springs, and enjoy from afar." The Historic Homes Tour is the Foundation's largest fundraising event of the year.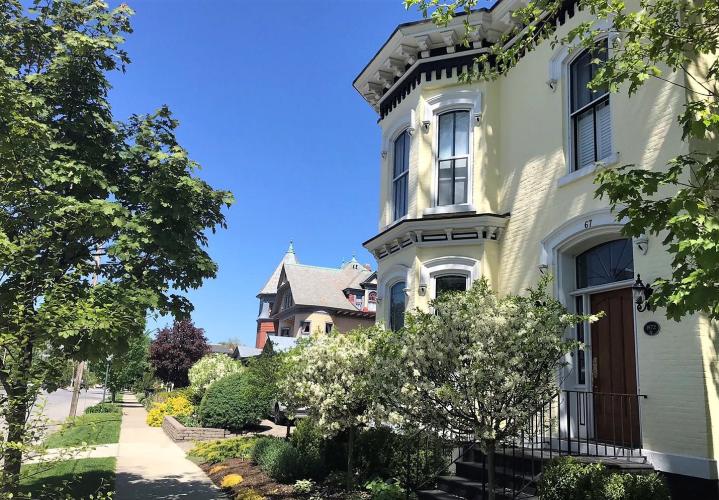 67 Union Avenue (virtual tour)
This year's in-person tour features four homes, including a "Rehab-in-Progress," and the virtual tour features five homes. The 73 Union Avenue address will be featured both in-person and virtually. Other in-person addresses include 42 Circular Street (Rehab-in-Progress), 15 George Street, and 19 George Street. Virtual tours showcase homes at 67 Union Avenue, 85 Union Avenue, 21 Madison Avenue and 120 Circular Street. Virtual tours will be available from Friday, May 13 through Monday, May 16.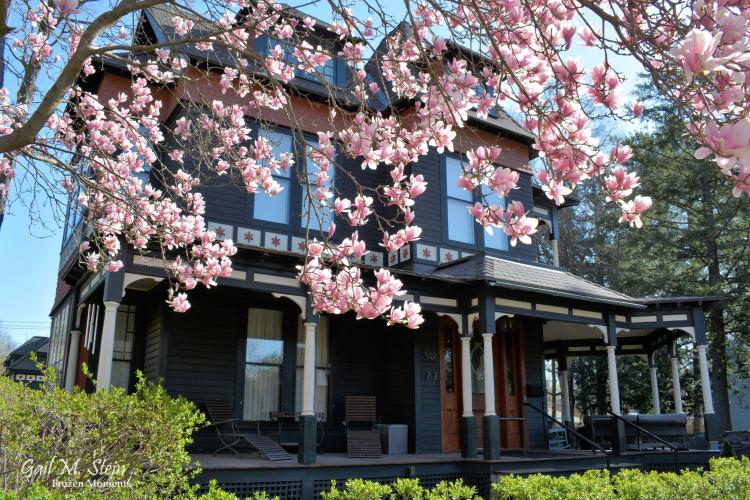 73 Union Ave. (featured both in-person and virtually)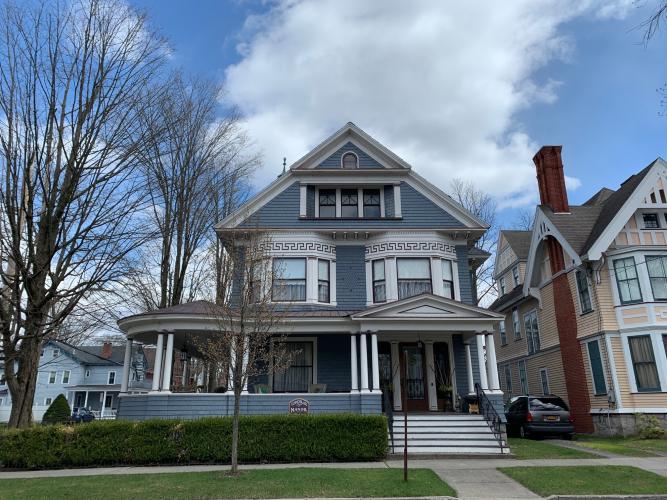 120 Circular Street  (tour virtually)
In addition to the tour, the Foundation is hosting two educational programs on Saturday, May 14. The Breakfast & Buildings program "W.C. Whitney: Redefining Racing" is presented by Charlie Kuenzel. Guests enjoy light breakfast fare while Charlie shares about the life and legacy of William C. Whitney, beginning at 9am at the National Museum of Racing and Hall of Fame. 
The Lunch & Learn program, "A Week of Wonder," is presented by Carol Godette. Learn about the quiet, mixed-use neighborhood of George, Case, and Mitchell Streets while enjoying a boxed lunch. This program begins at 12PM at Fasig-Tipton, 153 George Street.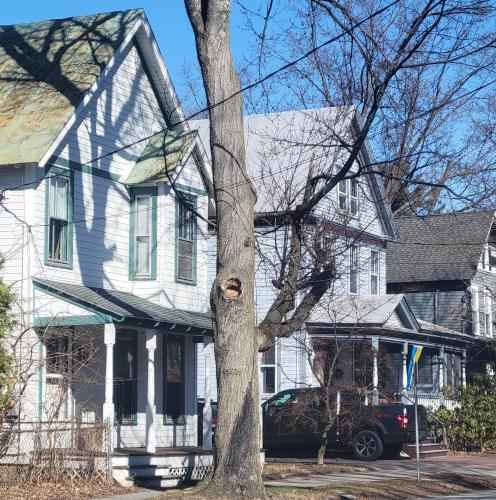 George Street
Historic Homes Tour tickets for the in-person and virtual tours are $35 for SSPF members and $45 for non-members. Virtual tour tickets are $20 for SSPF members and $25 for non-members. Tickets for the Buildings & Breakfast and Lunch & Learn programs are $30 for SSPF members and $35 for non-members and must be purchased in advance. Space is limited for these educational programs and tickets must be purchased by Wednesday, May 11.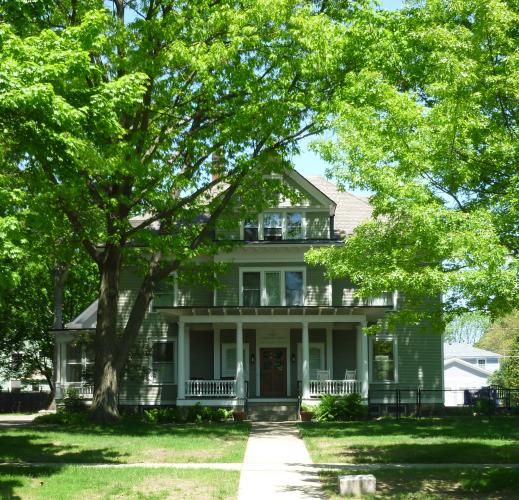 21 Madison Avenue (featured virtually)
For more information, please visit www.saratogapreservation.org.