Whether you're looking for the perfect outfit for a day at the races, or for a night out at the casino, Saratoga Springs boutique stores have the perfect variety of styles for every taste. In fact, you could take a day trip to Saratoga for shopping on Broadway alone! Regardless of where you choose to browse, you're guaranteed to find something with that classic Saratoga flair.
The Saratoga Race Course and the city alone wouldn't be the same if it wasn't for the fabulous fashion. If you do not have an outfit yet, don't worry! Here is the ultimate guide on where to find the perfect outfit in Saratoga, New York.
Chic, stylish looks for the ultimate trend-setter
Violet's of Saratoga Springs
Whether you decide to dress semi-formal or more casual, Violet's of Saratoga Springs offers an assortment of women's clothing by contemporary designers. Choose from casual wear, denim, work wear or cocktail dresses from designers like Free People, Frye and more. The selection of unique, wearable and affordable clothing and accessories can help with any fashion emergency.
Lucia Boutique
Known for their bohemian, trend-setting style, Lucia Boutique offers shoppers an extensive mix of cult-favorite brands, jewelry and accessories. The store is something worth seeing. Shoppers can enjoy hand-carved Indian mirror frames, original exposed brick, and sparkling chandeliers while they browse the boutique's handpicked collection of items.
Lifestyles of Saratoga
Lifestyles of Saratoga carries modern styles that you'll fall in love with. The boutique has an array of clothing, accessories, and footwear options for all ages. Visit Lifestyles of Saratoga and get styled head-to-toe by their award-winning sales team, and leave knowing you look like you're ready for the runway. Follow their blog to stay up-to-date on store trends and new arrivals.
Classic Saratoga styles for all ages
The Shoppe
Known for carrying gorgeous high-quality clothing and designer dresses, The Shoppe has everything you need for a track ready outfit, or for a gala afterward. Stop in and ask the staff if they have any suggestions, previous customers say the staff is knowledgeable and knows the hottest trends!
The Pink Paddock
The Pink Paddock, a Lily Pulitzer Signature Store, carries dresses, tops, and bottoms in the most eclectic, eye-catching prints. With several shoes and accessories to help finish your look, there is no doubt you will be walking out of this boutique in style.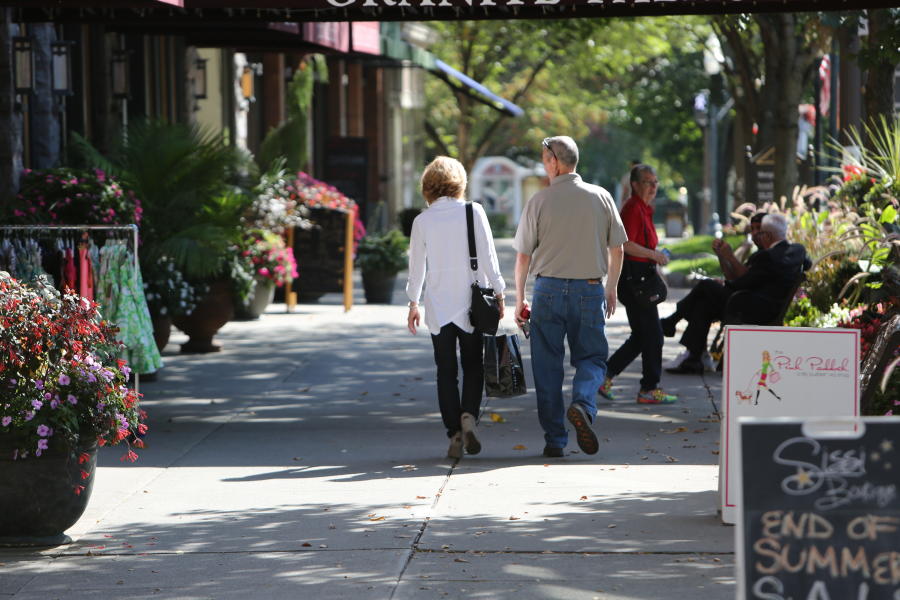 Clothes Horse
Established in 1977, the Clothes Horse has been supplying shoppers with collections designed and chosen by women, for women. Stop by and look around!
Saratoga Saddlery
There is something for everyone at Saratoga Saddlery. From cowboy boots and equestrian fashion, to everyday footwear, shirts, pants, and dresses, you will find something that fits your style. Pick up a cute, but comfortable dress from Upstate New York-born designer, Jude Connally. Her products all have iconic and colorful prints for that classic Saratoga look!
Top off your outfit with Saratoga hats and accessories
Frivolous Boutique
Looking for a place that carries clothing, accessories, gifts and more? Frivolous supplies guests with a variety of options. Not only do they have fashion that is perfect for the Saratoga Race Course, but they also have unique gifts for family and friends who love Saratoga just as much as you do.
Soave Faire, Inc
Although it is known as one of the largest art supply stores in the northeast, Soave Faire is also known in Saratoga as a hat destination. With an array of derby hats, top hats, fedoras, ivy, homburg, gamblers, panamas and others, it is a store you must see!
Hat sational
Hat sational is a one-stop hat destination for men, women, children, and (believe it or not) dogs! The shop offers high-quality merchandise and distinctive looks that can match anyone's personality. If you don't find what you're looking for, they can create a one-of-a-kind hat based on an outfit you bring in. If you don't have time to make it to their store on Broadway before heading to the track, there's good news! Hat sational sells their creations inside the Saratoga Race Course as well.
Pro tip: Add a touch of elegance to your look by stopping at one of the many jewelry stores in Saratoga.
Bring a piece of Saratoga home with you
EMBRACE THE RACE
To truly embrace the Saratoga lifestyle, choose an outfit that is horseracing themed. EMBRACE THE RACE is the exclusive provider of The Official Apparel of Horse Racing. With men, women and children collections that include hats, polos, sweaters, jewelry and much more, you'll be wearing something stylish and affordable.
Impressions of Saratoga
A Saratoga tradition for 36 years, Impressions of Saratoga features a selection of sportswear and Saratoga memorabilia for all ages. You'll find great gift ideas here while you shop for Saratoga accessories and hats.
TOGA HERITAGE
As a lifestyle company, TOGA HERITAGE offers shoppers fine goods that embrace the culture and traditions of Saratoga. It is a shop you need to see for yourself. While you're there don't forget to pick up a couple Toga hats and shirts!
Need something extra? Stop at these specialty shops

La Sartoria of Saratoga
If you already have an outfit in mind but it just doesn't seem to fit right, stop by La Sartoria of Saratoga to have it tailored by one of Saratoga's best. Previous customers rave about the alterations they have had done. They say the staff is generous and their services are completed in a timely manner.
In addition, La Sartoria of Saratoga offers high-end men's and women's clothing, Italian shoes, accessories and formal wear rental. Talk about a one-stop-shop!
The National
Men, we have not forgotten about you! Although you can very well find something for the track on Broadway alongside the women's clothing, treat yourself at The National by Saratoga National Golf Club. This store is strictly men's clothing, and it carries all the latest upscale fashions.
Pro tip: Looking for more of a variety? Wilton Mall is only a 15-minute drive from downtown Saratoga Springs, and has more than 100 different shops and eateries!
Plan your next shopping excursion with a stop at one of Saratoga's nearby restaurants to really experience what the Spa City has to offer.
Cover photo via SarahFunky.com.