The Ultimate Guide to Holiday Shopping in Saratoga Springs, New York!
Snow is falling, Christmas classics are playing on repeat and festive decorations are everywhere you turn. It's the holiday season in Saratoga Springs! With all the excitement of the holidays comes the inevitable stress of gift giving. Between all the holiday parties and traveling this time of year, finding the perfect gift for everyone on your list can be a bit overwhelming.
The good news – you can get all your holiday shopping done here in Saratoga, New York! Whether you're in town for a meeting or are a Saratoga native, Spa City's boutique shops and unique products offer endless opportunities to impress your friends and family. Plus, who doesn't prefer to #ShopLocal and support small businesses?
We've created a guide to the best gifts in Saratoga for every type of person on your list.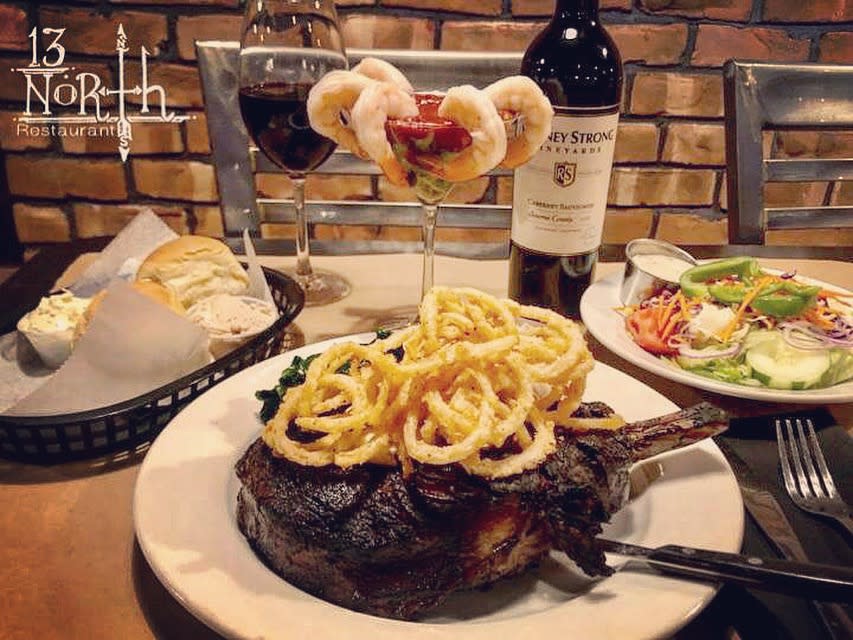 Enjoy the holidays with friends and family at 13 North Restaurant, the perfect place to unwind and enjoy a meal! They are a family-owned restaurant with fresh American fare prepared to order from scratch using fresh, local ingredients. Their menu has a wide variety, including hand-cut steaks for which they have become notorious, served by a friendly and highly trained staff in a warm, comfortable and rustic environment. One of the best-hidden gems in Saratoga Springs!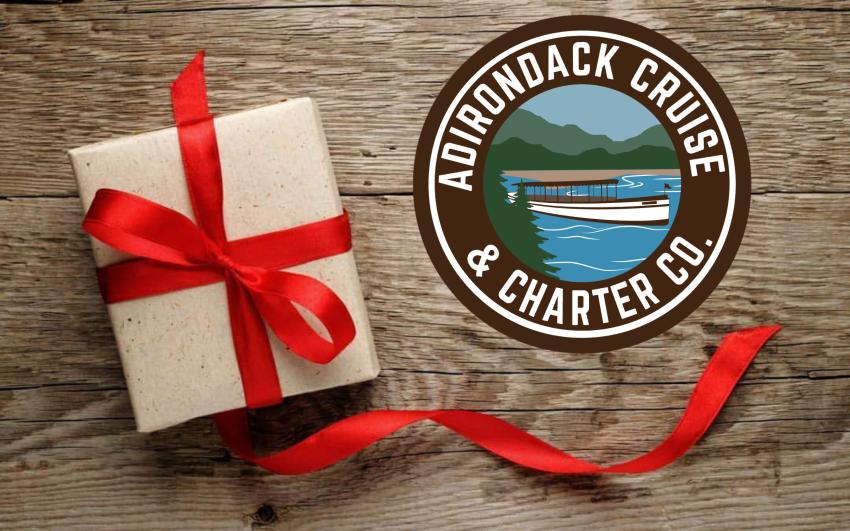 Adirondack Cruise and Charter Company has a Black Friday and Cyber Monday special! Save 25% on gift cards with promo code "BLACKFRIDAY" when booking online 11/29 & 11/30, and promo code "CYBERMONDAY" on 12/2. Give the gift of an Adirondack Cruise and Charter gift card to someone you know who will be counting the days until summer! Purchase gift cards here.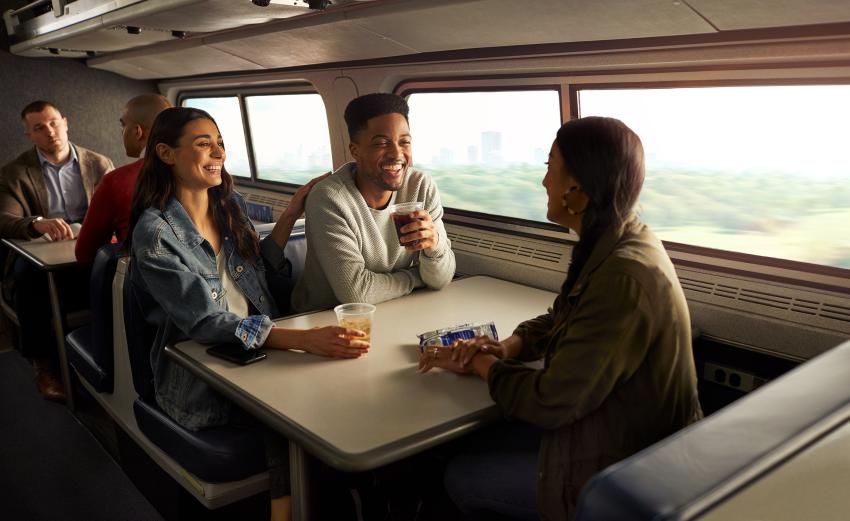 On Amtrak you start with adventure; and now you can explore with friends and family with Share Fares. The more you bring, the more you save. Up to 45% off all six tickets, gives you more to spend on hotels, cocktails, tours and activities. Enjoy an exciting vacation with your favorite people by your side. Explore nightlife, nature, museums, monuments — everything together. Now comes the hard part: who to invite? Amtrak.com. Restrictions apply.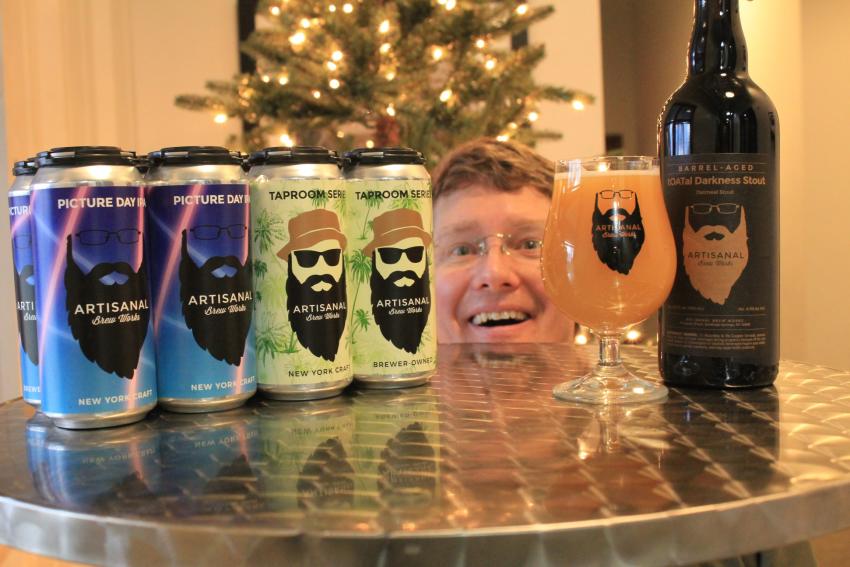 Artisanal Brew Works has a multitude of gift options for your craft beer lover! Gift cards? Check! Four-packs, growlers, or barrel aged bottles of their latest weekly release? Check! Private tour and tasting with one of the brewers? Check! Looking for the gift that keeps on giving? How about joining their mug club, the "Teku Society?" Check! Swag? Got that too! They can help with a variety of gifts that are sure to please any beer lover!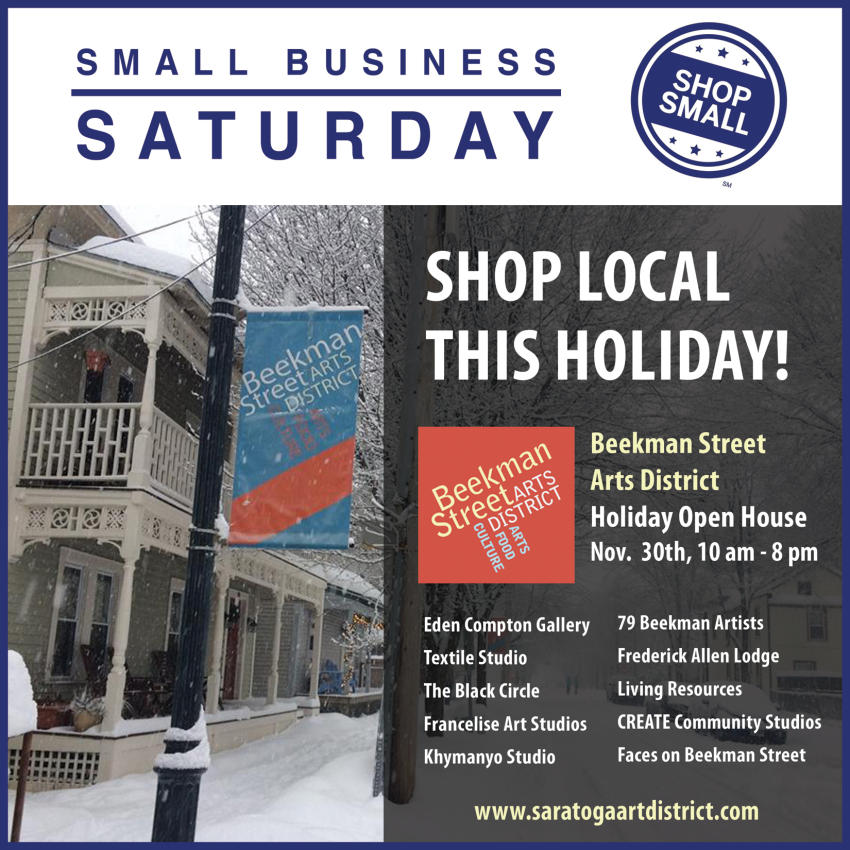 Small Business Saturday on Beekman Street! On November 30th, shop local, support small business, and meet the artists in the Saratoga Springs Arts District on Beekman Street. The shops and studios will be open to the public from 10am to 8pm with special sales, holiday refreshments, and make-and-take activities. Participating businesses include: Eden Compton Gallery, Textile Studio, The Black Circle, Francelise Art Studio, 79 Beekman Artists, Frederick Allen Lodge, Living Resources, Create Community, Faces on Beekman Street.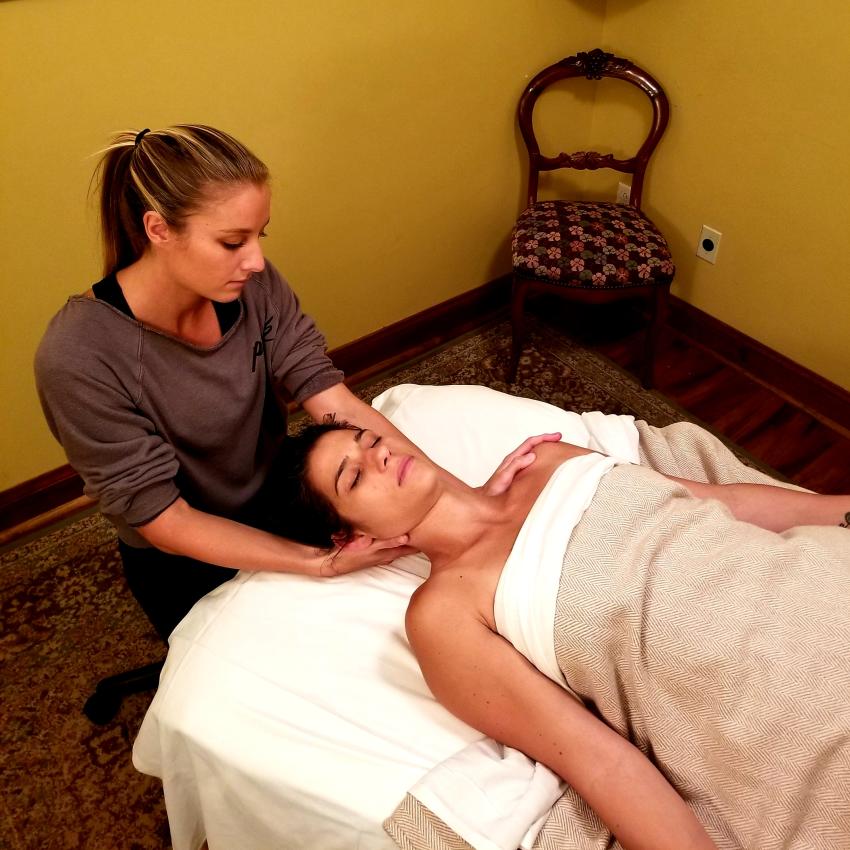 Bodywork Professionals' legendary letterpress-made gift certificates are here! The gift of a massage is a wonderful way to show someone you care. A massage is a natural way of relieving aches, pains, stress and anxiety, and it feels great. Bodywork Professionals gift certificates are all individually handmade on exquisite Mohawk Strathmore paper. Your loved one will know from the detail and quality of the certificate that they will be in good hands at Bodywork Professionals.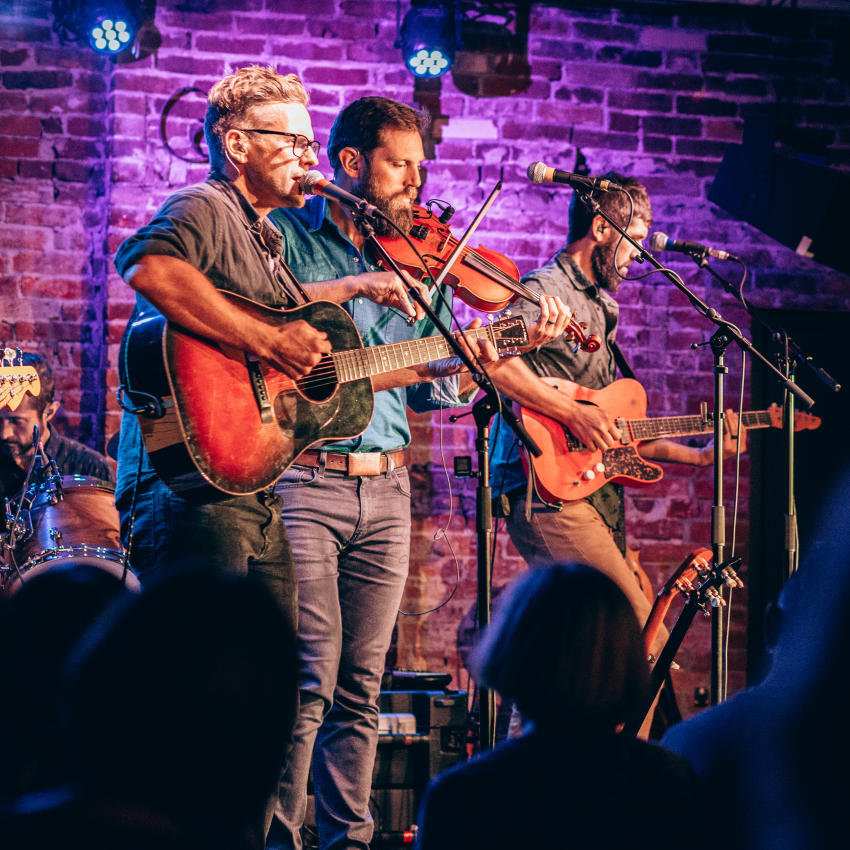 There's nothing more thoughtful than giving someone a truly remarkable experience. The gift of live music provides just that. Caffe Lena, which is recognized as the oldest continuously operating folk music venue in the United States, is hosting a handful of holiday shows throughout December, including their Annual Holiday Folk Show, and performances by America's Got Talent Finalists Sons of Serendip, Amy Helm, and jazz legend Fred Hersch. For more information, visit their website.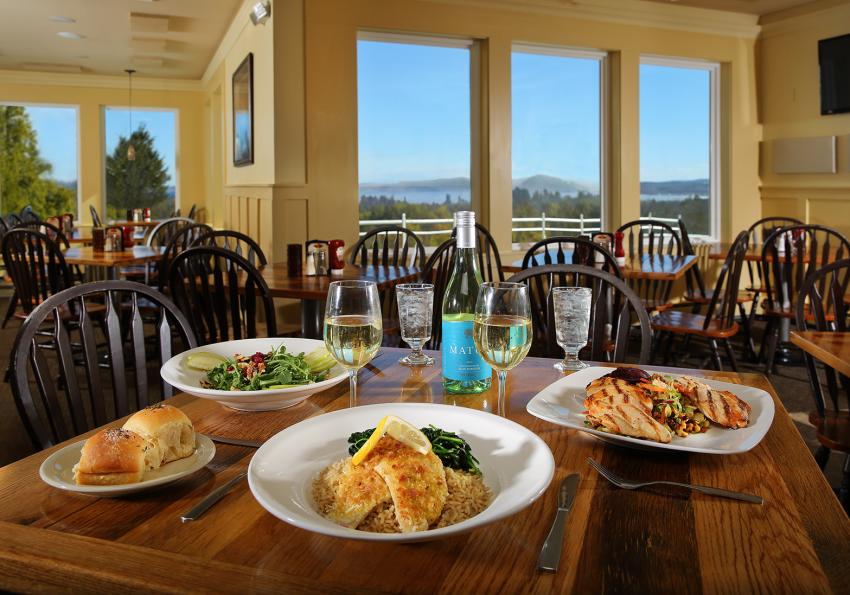 Treat someone special to a holiday dinner and enjoy great food & beverages, awesome friendly service, fun & festivity, and live entertainment weekly, all while looking out over Saratoga Lake and the Vermont Mountains! Carson's Woodside Tavern is the perfect destination for a cozy, comfy, holiday celebration with friends and family!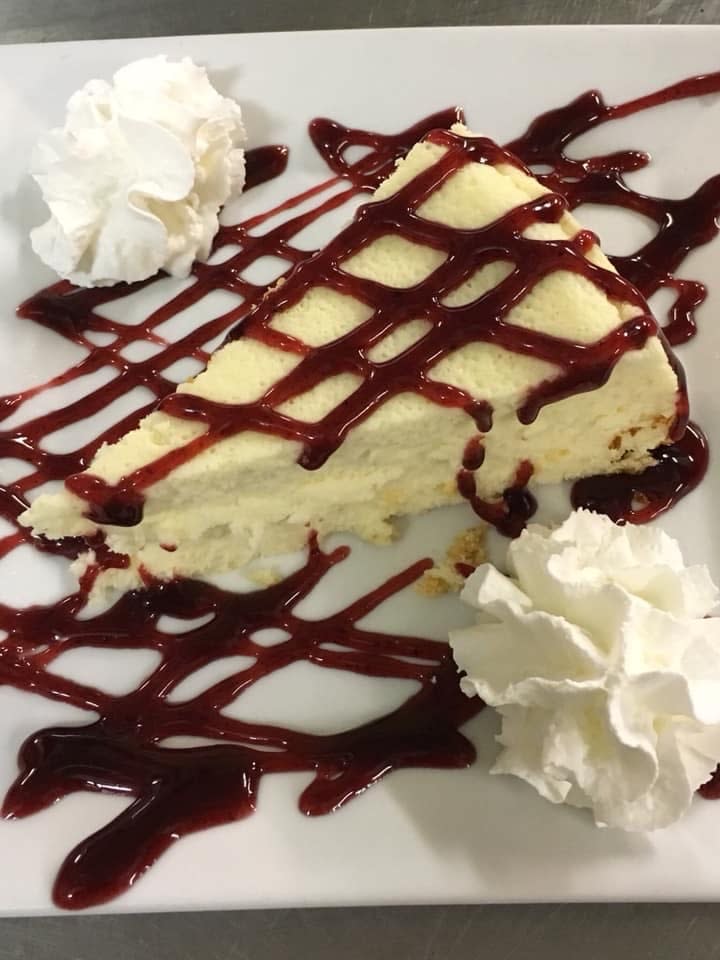 What could be more perfect for entertaining or gift giving than Chez Pierre's famous French Cream Cheese Cake? For only $35, the deluctable cheese cake serves 12-14 people (must preorder). Another perfect gift for the foodie in your life... a Chez Pierre gift certificate. Always the perfect fit, and who wouldn't enjoy a lovely dinner in a country bistro atmosphere? 
From now through December 26th, Complexions Spa's gift card specials include: "Purchase a $150 gift card, receive $20 in Spa Dollars," "Purchase a $225 gift card, receive $20 in Spa Dollars and an Uplift At-Home Spa Set," and "Purchase a $325 gift card, receive $20 in Spa Dollars and a Spa Robe with a copy of Living Beautifully: Creating a Holistic Spa Lifestyle!"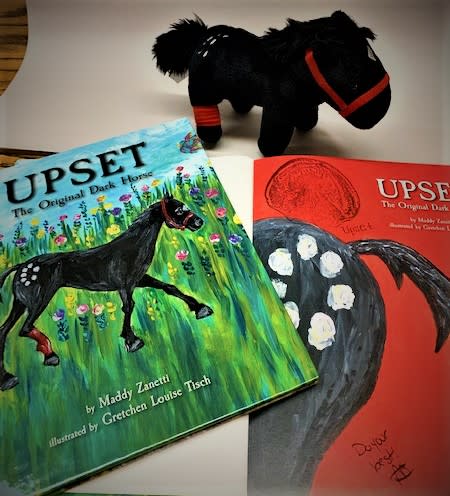 Not the "Night Before Christmas," but get inspired by "Upset, the Original Dark Horse," a story of determination and overcoming all odds! This is the tale of Upset, who was the only horse to ever defeat the great thoroughbred Man o' War, right here at Saratoga Race Course. Locals, Maddy Zanetti (author) and Gretchen Tisch (illustrator) collaborated to create this special Saratoga story. Hardcover and autographed by Upset himself it retails for $19.99 and the companion plush Upset for $16.99. Available at Dark House Mercantile or online at darkhorsesaratoga.com.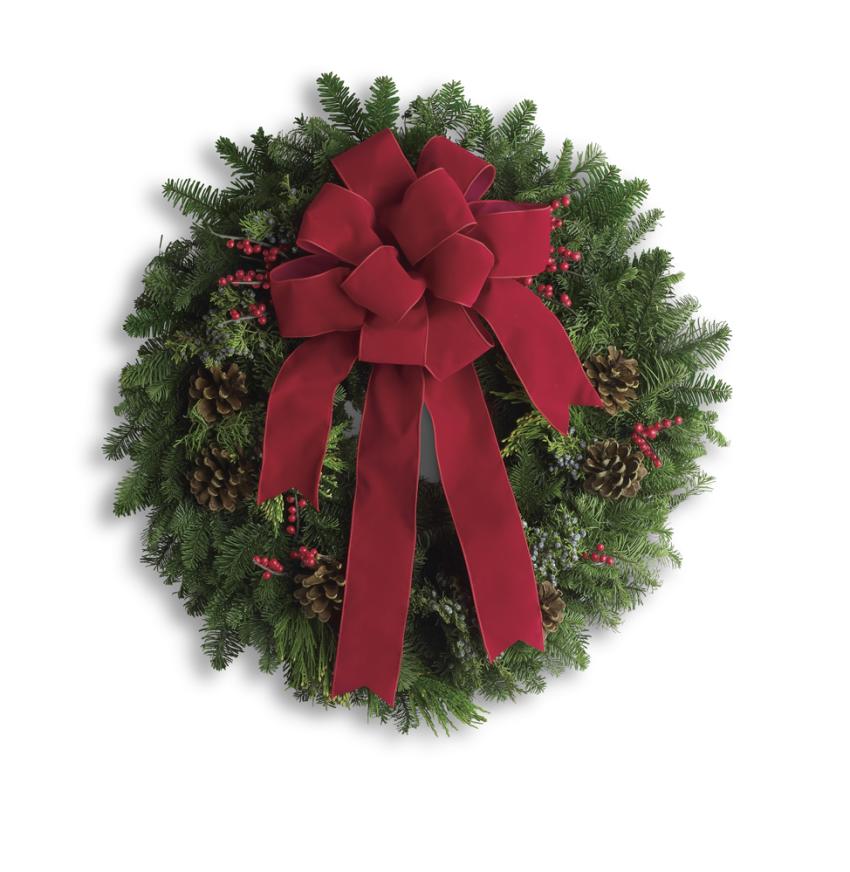 Dehn's Flowers offers everything you need for your holiday decorating. They have wreaths, Christmas trees, kissing balls, garlands and much more. The fresh scents of the season are available at both locations: 180 Beekman Street in Saratoga and 15 Trieble Ave (in the Hannaford Plaza) in Milton. Stop by to see all of their custom-made designs including their classic wreath, as shown for $29.95. Many other offerings are on their website.
A Diamond Club Restaurant gift certificate is the perfect gift. Your family & friends will be thrilled with the gift of great food and beverages! Open 7 days a week, their menu features a variety of American Cuisine, paired with an award-winning wine and spirits list and voted one of the best happy hours in Saratoga Springs with live music every Friday & Saturday. Gift certificates can be purchased in person or over the phone.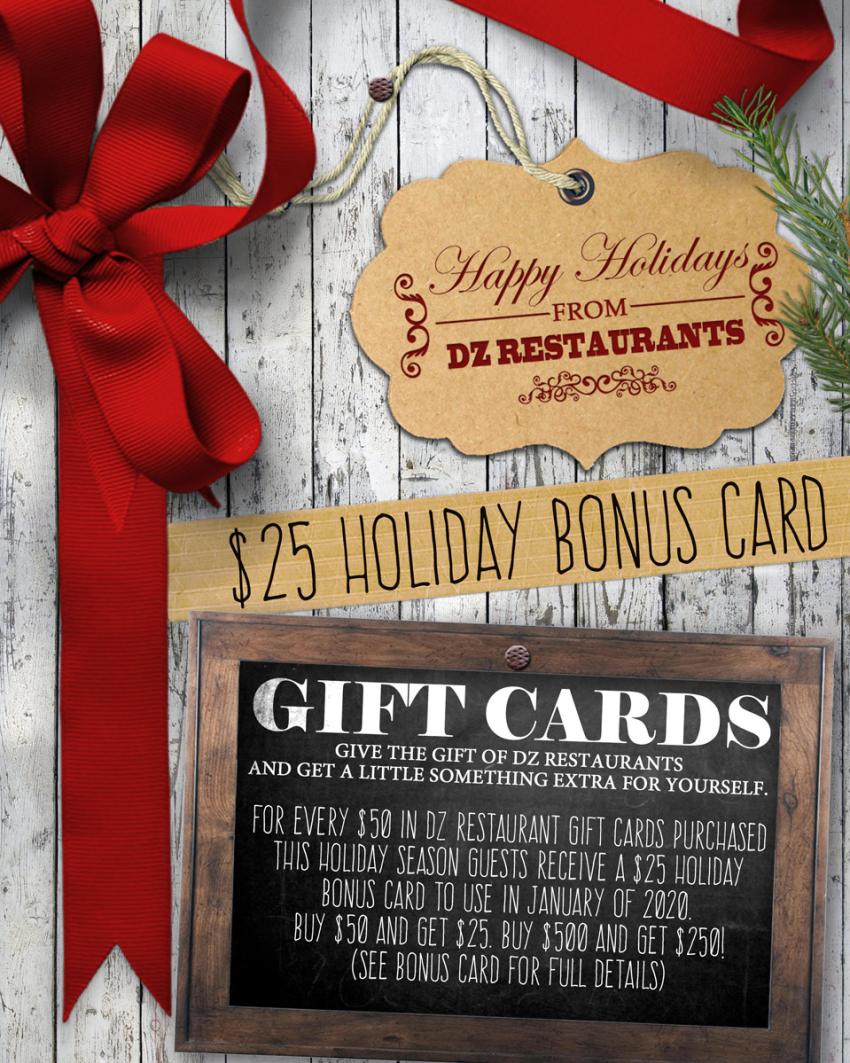 DZ Restaurants is offering a special holiday gift card promotion! Beginning on Black Friday, for every $50 in DZ Restaurants gift cards purchased, receive a $25 Holiday Bonus Card. Additionally, ON BLACK FRIDAY ONLY, receive two $25 Holiday Bonus Cards for every $50 in DZ Restaurants gift cards purchased! The promotion applies to all DZ Restaurants: Boca Bistro, Forno Bistro & Chianti Il Ristorante. Gift cards can be purchased online or at any DZ Restaurants location.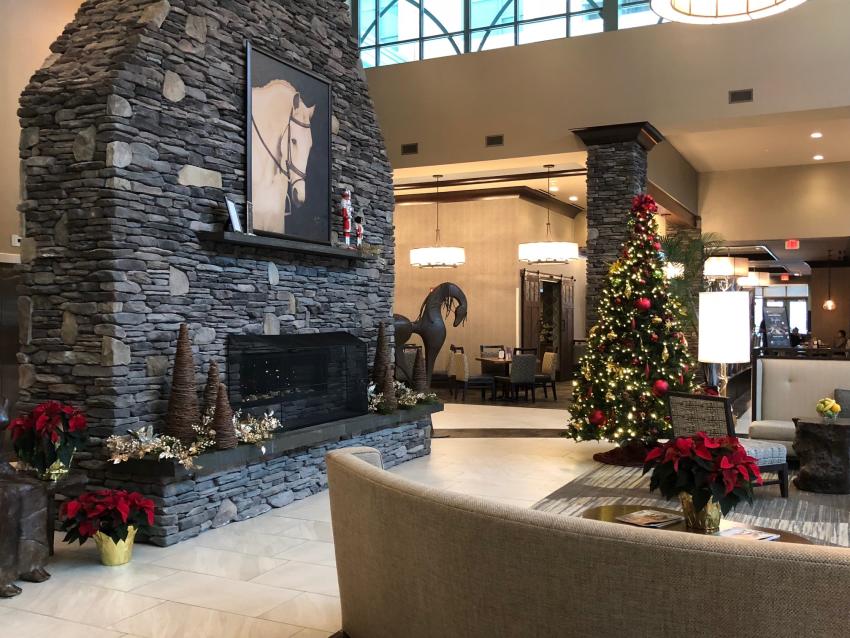 Let the Embassy Suites Saratoga Springs be an extension of your home this holiday season! Family will feel right at home in one of their spacious hotel suites. Your guests can enjoy the evening reception with complimentary drinks and snacks as well as a hot breakfast buffet with chef manned omelet station included in room rates starting as low as $129. Gift certificates of any denomination can be purchased in person or over the phone.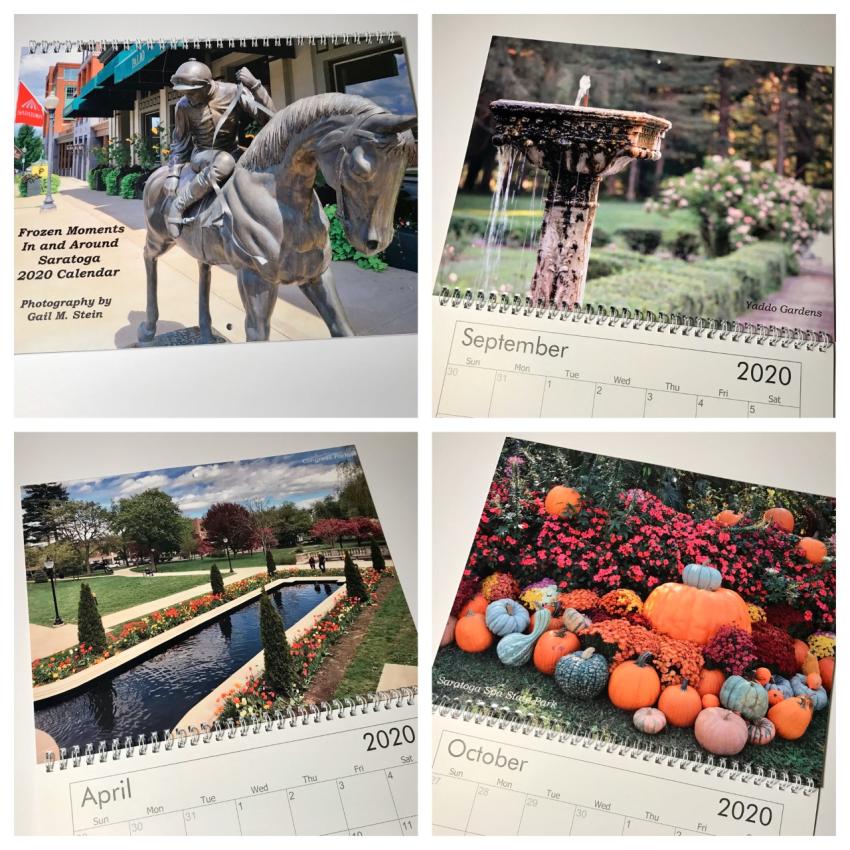 Christmas is the perfect time to give friends and family yearly calendars for their home or office. Saratoga photographer, Gail Stein, shares photos from her popular Facebook page, "Frozen Moments in and Around Saratoga" in this colorful calendar filled with stunning photos of Saratoga landscapes, attractions and more. Pick one up at Impressions of Saratoga, the Saratoga Automobile Museum, or the Saratoga Springs Heritage Area Visitor Center, or by contacting her directly here. $22/each.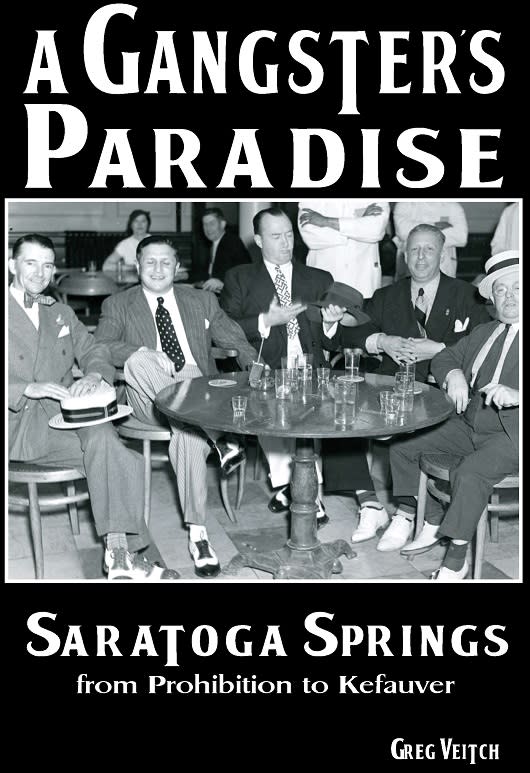 Greg Veitch, author of "The Gangsters of Saratoga," is selling signed copies of his new book, "A Gangster's Paradise," at Northshire Books and online at www.gangstersofsaratoga.com. Greg's second book focuses on the incredible true history of rum running, fixed horse races, gambling, corruption and of course, gambling at Saratoga from Prohibition to Kefauver. A great gift for the Saratoga history buff in your life!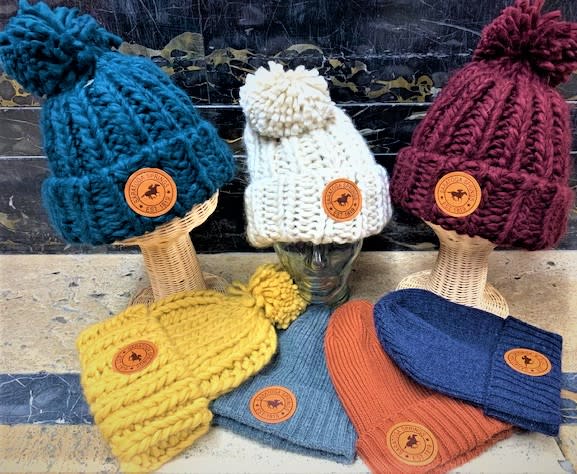 Show your love of Saratoga Springs this holiday season and stay cozy and warm in our chunky knit hats for women and beanies for men graced with a faux leather patch decorated with our exclusive Saratoga Springs logo! Ladies available in Sangria, Oatmeal, Gooseberry Gold and Blue Abyss for $36.99. Men's available in Grey, Pumpkin and Denim for $29.99. Available at Impressions of Saratoga and online at impressionssaratoga.com.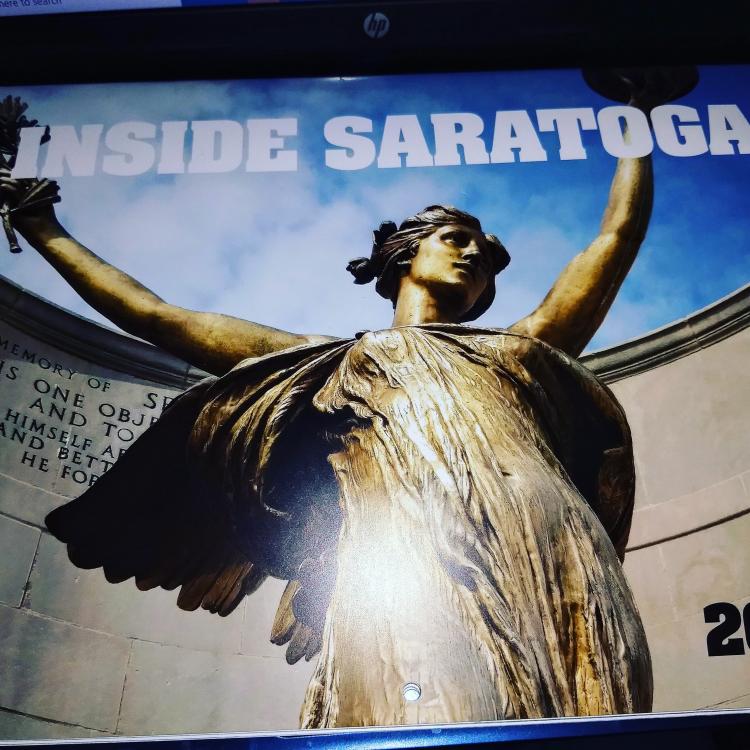 Saratoga Springs is a photographer's dream! The architecture, flowers, shops, parks, and other attractions make Saratoga a place to remember. The Inside Saratoga 2020 calendar is filled with iconic images of the real Saratoga. This calendar will be a gift to treasure! Available at the Automobile Museum, Saratoga Hospital Gift Shop, History Museum Gift Shop and Northshire Bookstore for $20, or may be purchased through Facebook.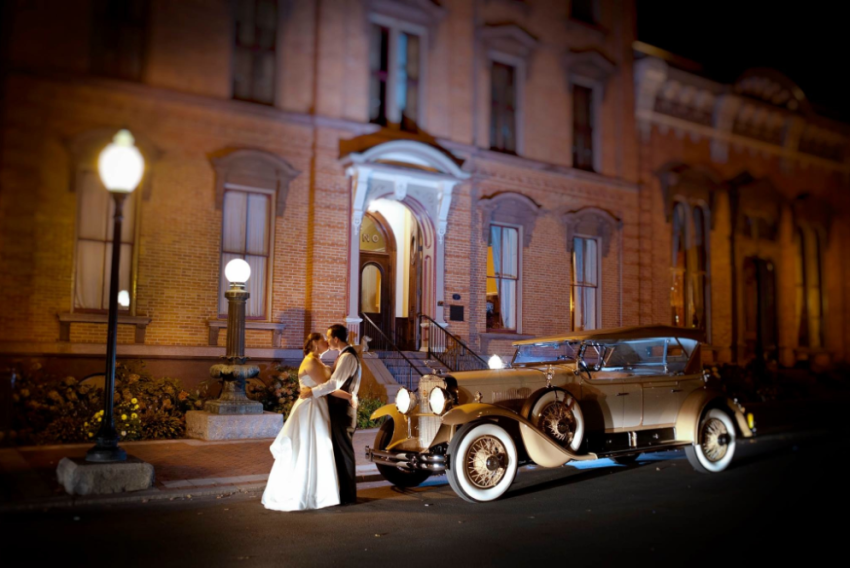 Are you planning a winter wedding or holiday party? It will be here before you know it! Whether you have all of your main vendors booked or you haven't done a thing, let Karen & Company Event Planning help you! Check out their website www.karenandco.pro  …because everyone could use some help!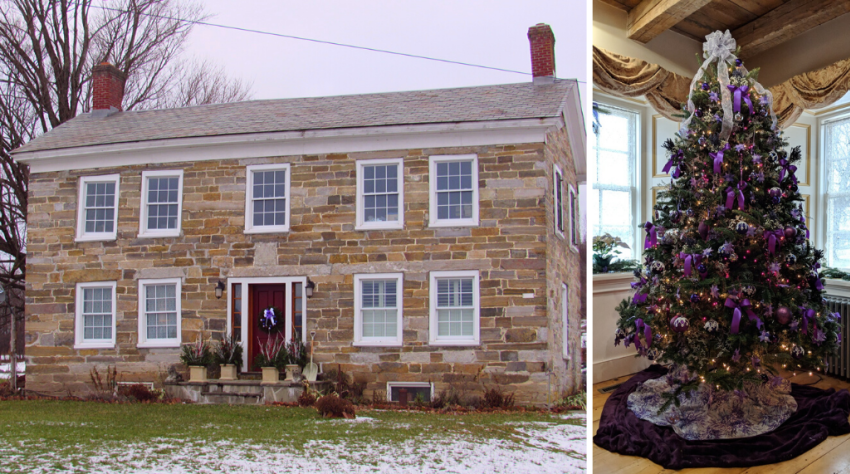 Lavenlair Farm grows thousands of lavender plants for fragrant and culinary use. Visit the farm 10am to 4pm, December 6-8th, for their 5th Annual Holiday Open House. This is the only time the Allens open their 1820 stone farmhouse to the public. Sample lavender maple cocoa & enjoy the lavender Christmas decor while you shop for lotion, soap, sachets, essential oil, honey, & more! Event details here.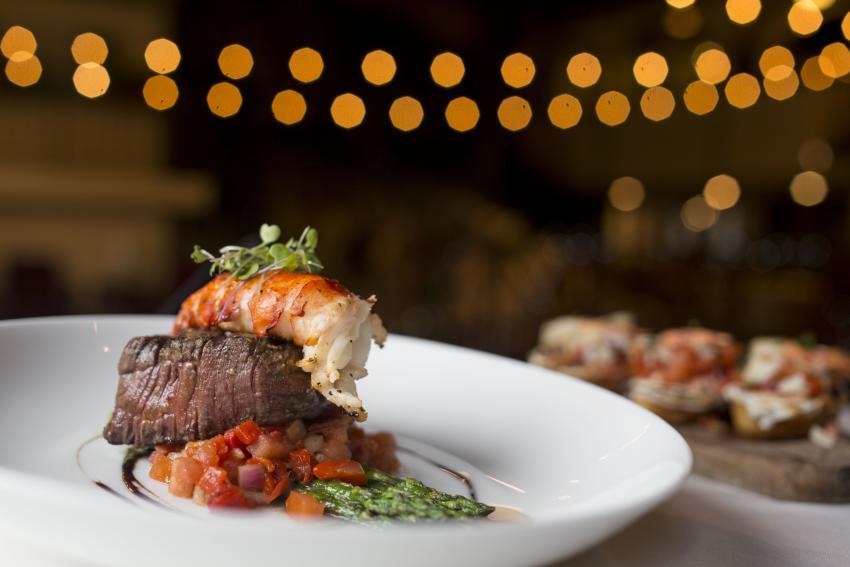 Longfellows Restaurant offers classic American fare in an inviting ambiance at their signature restaurant which is open for dinner. Set within a lovingly repurposed 1915 dairy farm, Longfellows Hotel is brimming with charm. A Longfellows gift certificate comes in any denomination, never expires, and is good at the Olde Bryan Inn as well.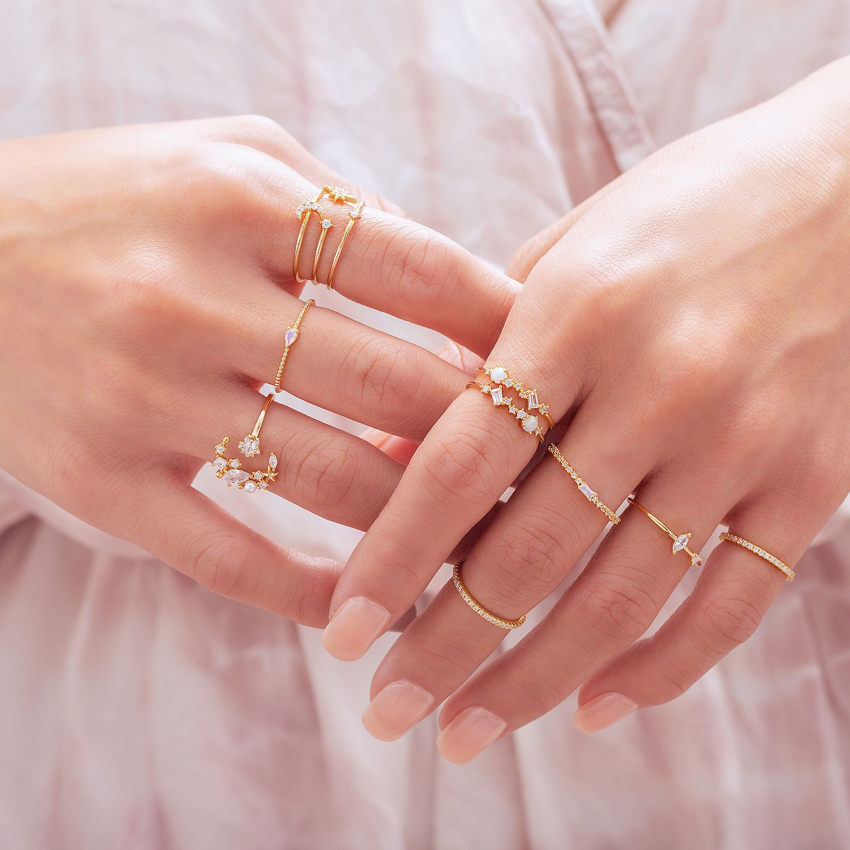 Every girl loves a little sparkle in their life. This holiday season shop Lucia Boutique's carefully curated selection of jewelry from Los Angeles-based designer, GirlsCrew. Their delicate rings, necklaces and earrings are a Lucia favorite and are sure to make the perfect gift!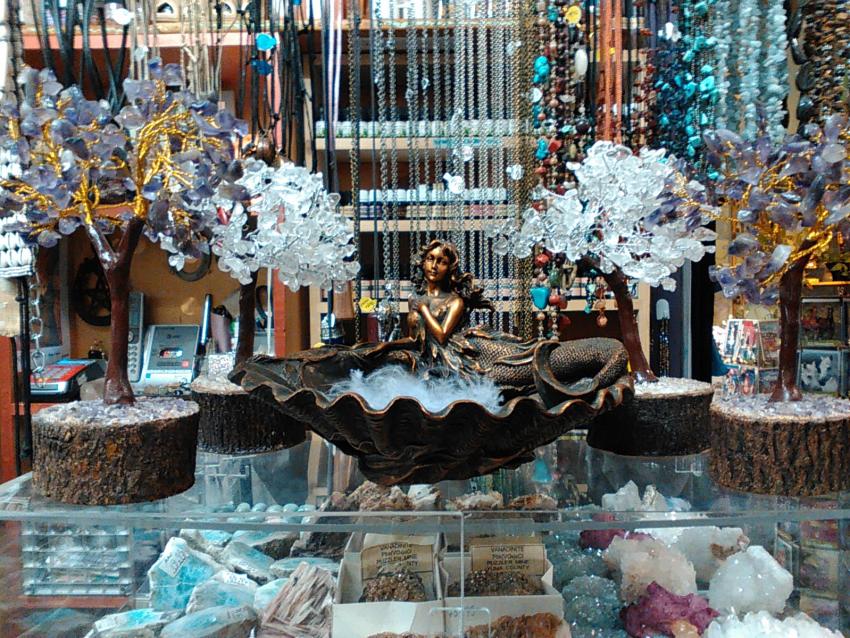 Magic Moon is open until 9pm on Black Friday, offering a myriad of gift ideas and stocking stuffers for the mind, body and soul. Be sure to check out this funky metaphysical shop known for their beautiful crystals, jewelry and clothing!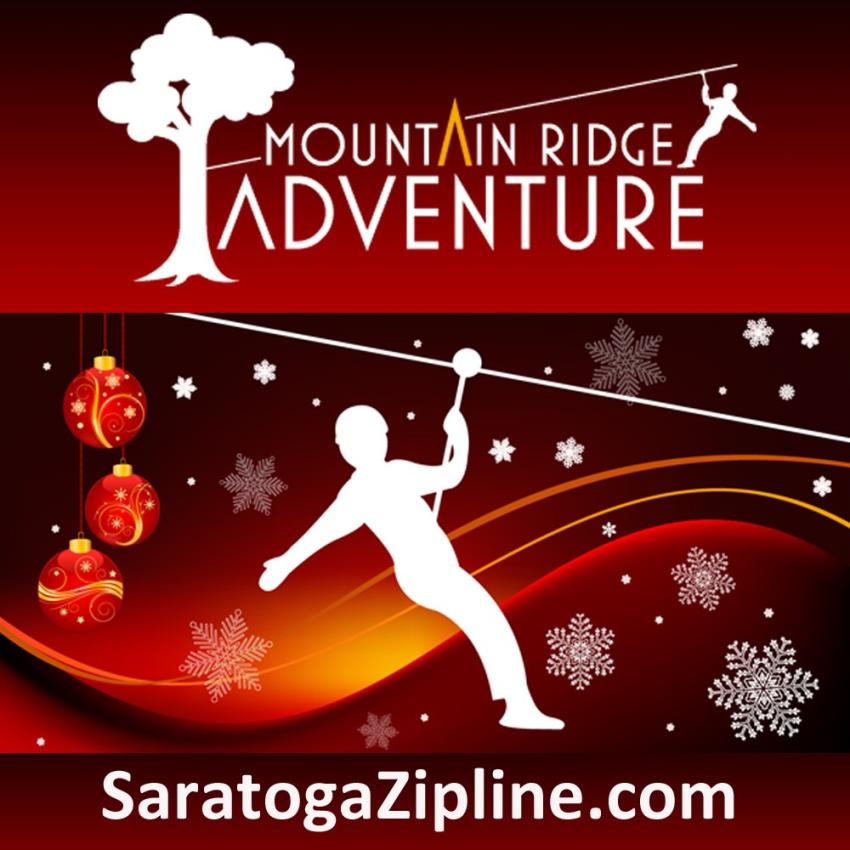 ZIPLINE GIFT CARDS… Fast, easy and adventurous! Give the gift of "ADVENTURE" this holiday season. All gift cards are 30% off from Black Friday through Cyber Monday. 7 thrilling courses, including a 10-zipline canopy tour. An experience at Mountain Ridge Adventure is something they will remember forever. Visit them at saratogazipline.com and use promo code: DISCOVERSARATOGA to get 30% off gift cards for any adventure.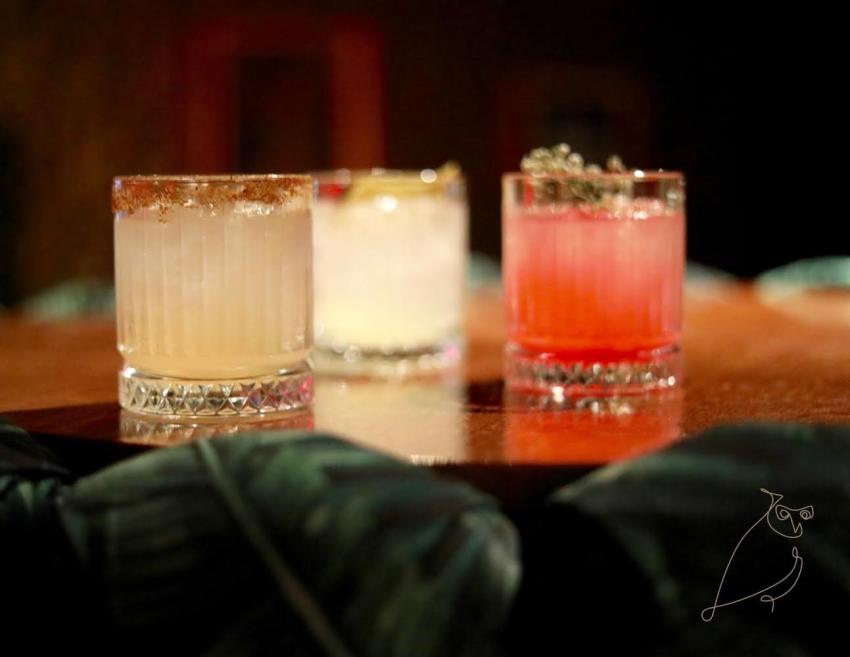 This year, give the gift of good cocktails from The Night Owl! Offering everything from a variety of at home event/entertaining services by their team of mixologists, to a gift certificate for delicious cocktails and a night of dancing! They're offering a special discount on gift certificates this holiday season: buy a $50 gift card and receive an additional $20 gift card free!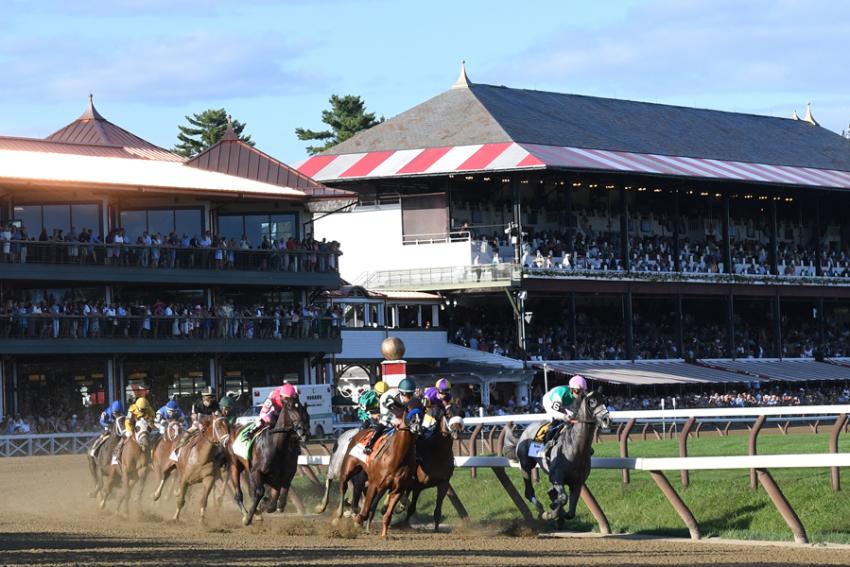 Give the gift of a summer of racing! For the first time, NYRA season passes for the 2020 meet at Saratoga Race Course are available for the holidays. Grandstand season passes are $50 and Clubhouse passes are $75. Or give the ultimate in convenience – a season pass and season-long parking – at $195 for Clubhouse or $125 for Grandstand. Purchase by Saturday, December 7 to ensure holiday delivery. Available beginning Cyber Monday at www.NYRA.com/Saratoga.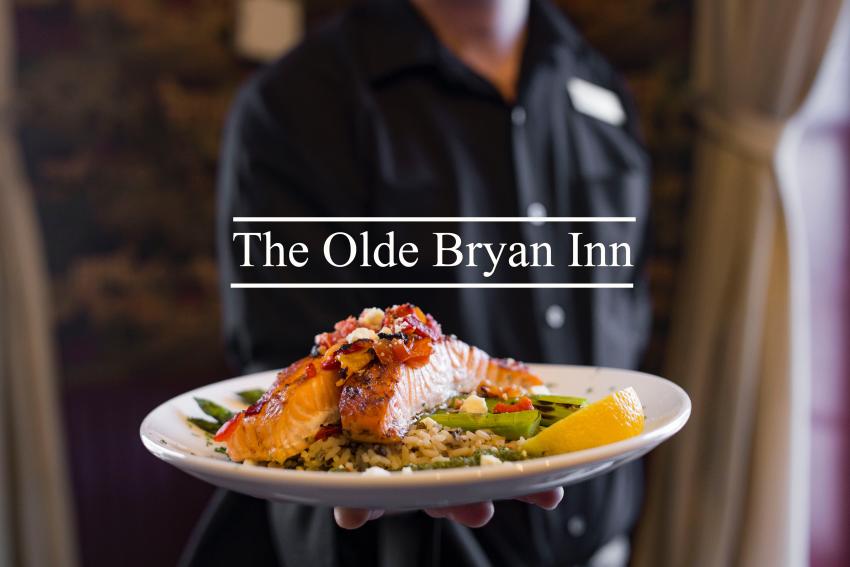 Olde Bryan Inn is a step back in time to one of Saratoga's most historic buildings, offering the finest in colonial charm, cozy fireplaces and revolutionary cuisine. An OBI Gift Certificate is a perfect gift – available in any denomination. They are good at OBI or Longfellows, one size fits all, and they never expire!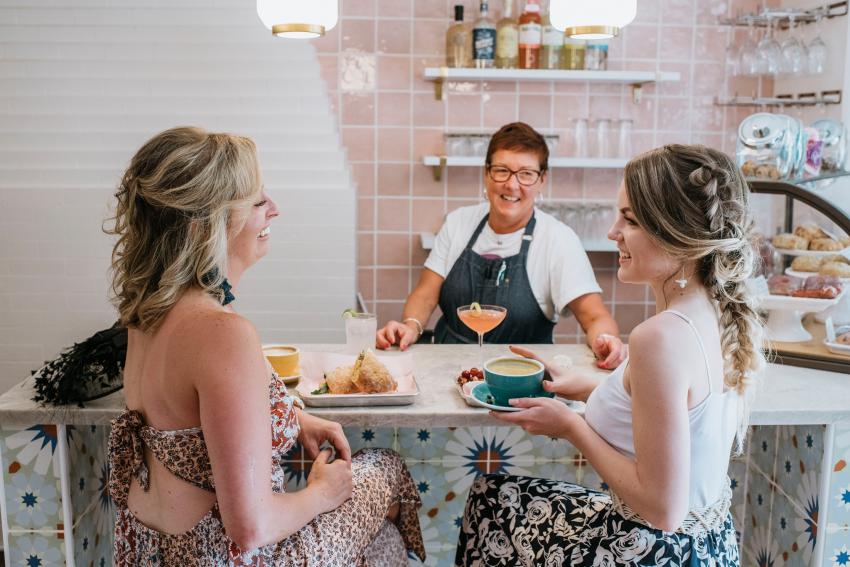 Palette Cafe is where coffee, cocktails and community come together. It's the perfect gift if you want to give the gift of an experience — with a gift card or a coffee or cocktail date with someone you love! Stop by and check out their well-designed space and local artist gallery wall…or enjoy any of the delectable items on their café menu.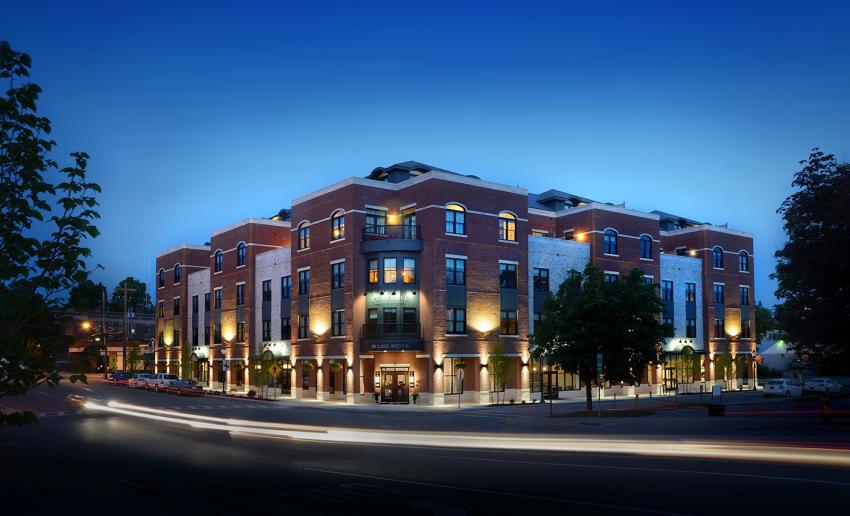 Pavilion Grand Hotel offers their Guys & Dolls Package! Package includes overnight stay in a Grand One Bedroom Suite, bottle of wine with set of Pavilion stemless wine glasses, late checkout (12:00pm), Make Me Fabulous Facial and Manicure for Dolls, and Hot Edge-up and manicure for Guys with specialty lunch pizzas from The Bistro at Pavilion Grand! Package cost is $400.00, plus applicable taxes (some restrictions apply). Gratuities not included. Package valid January through April 2020.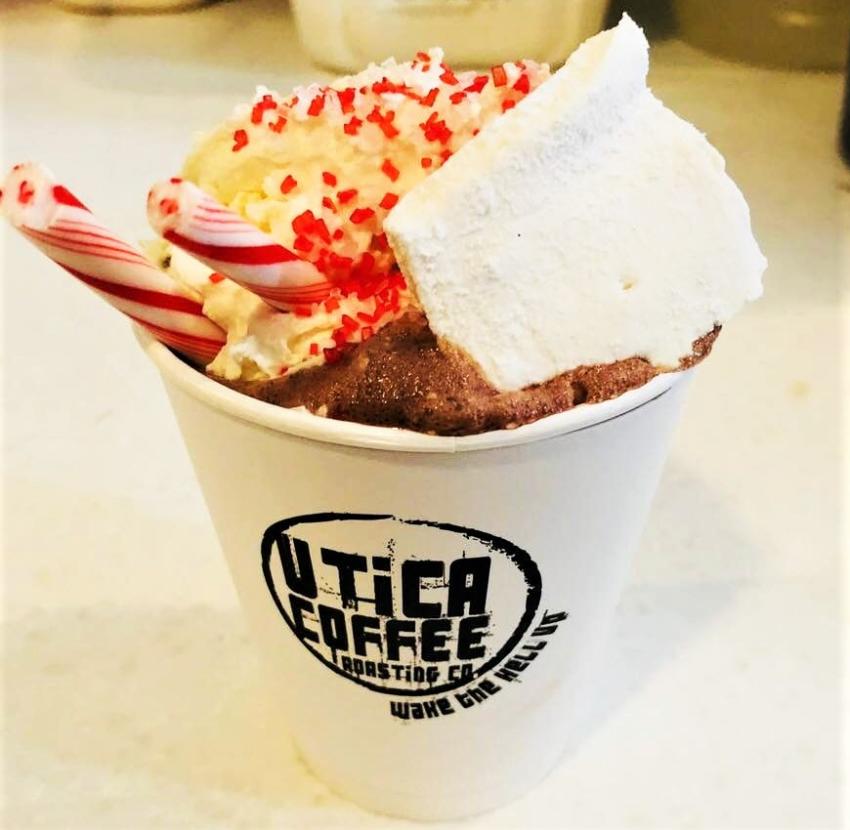 Need a great gift idea? Buy a $20 gift card and get an additional $5 free! While you're shopping or simply escaping the cold, enjoy a homemade hot chocolate in your favorite flavor topped with Plum Dandy's own whipped cream and marshmallows! And if you're feeling the need to start your day with a detoxifying energy-boosting smoothie or smoothie bowl, you will love their organic, made to order selections!  Healthy never tested so good!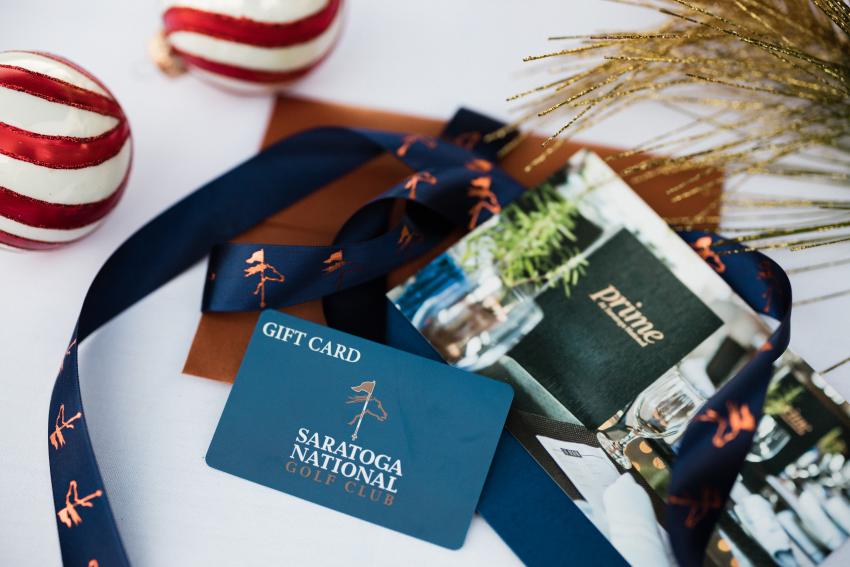 Be merry. Be bright. Be rewarded! Prime at Saratoga National is offering a special holiday deal for gift cards! Purchase $200 worth of gift cards, receive an additional $20 gift card FREE! OR Purchase $1,000 worth of gift cards, receive an additional $200 gift card FREE! Offer valid on Black Friday (11/29/19) in-house only and Cyber Monday (12/2/19) online only. *only one bonus per transaction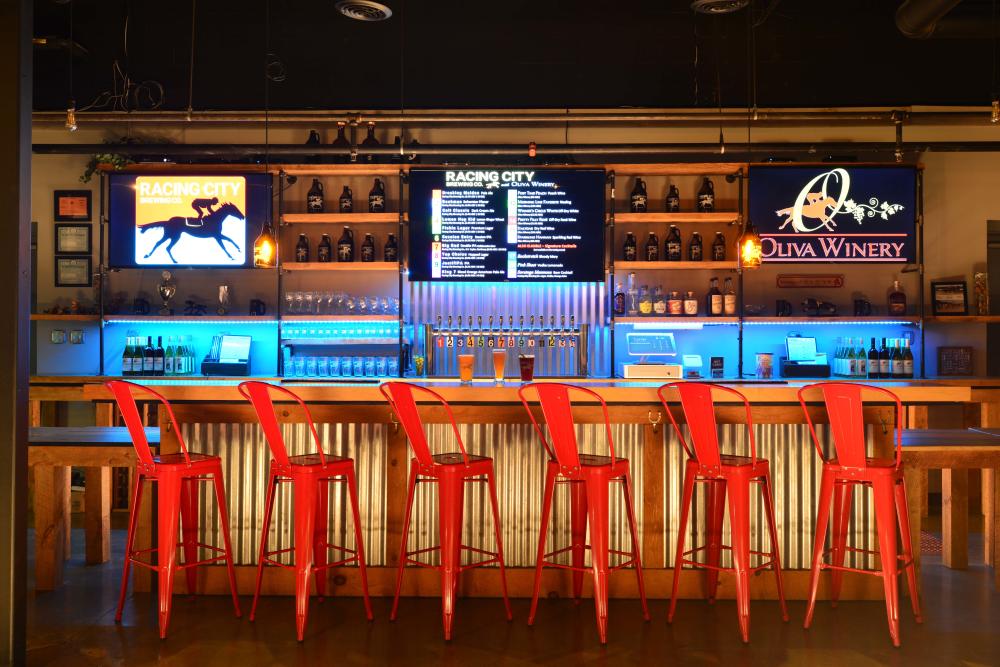 Visit the Racing City Brewing Co. with Oliva Winery Sip and Shop Holiday Shop. Enjoy a FREE glass of beer or wine with a merchandise purchase. Their 'Cheers to the Holidays' tasting gift certificate includes a tasting flight, glass of beer or wine and a soft pretzel snack...all for $20! Gift baskets and logo merchandise also make great gifts, and gift cards are always the right size. Purchase online or in the tasting room at 250 Excelsior Ave.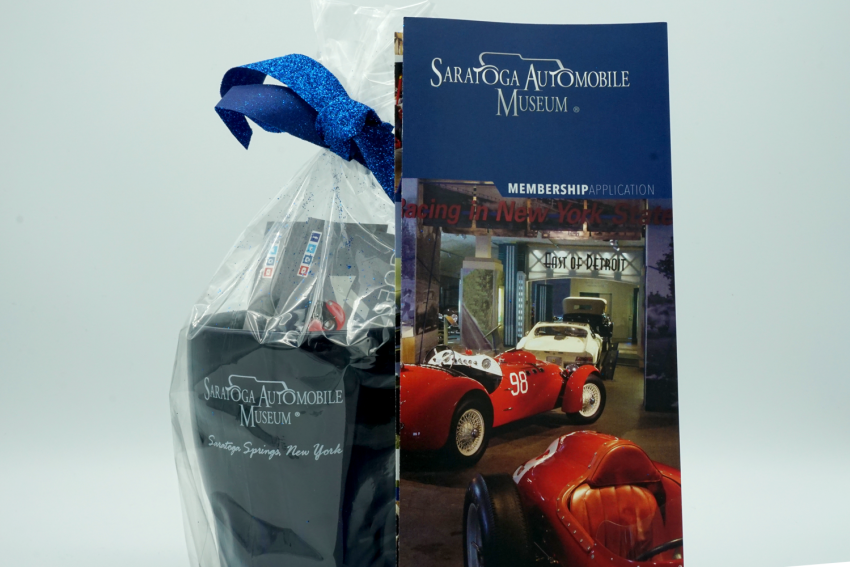 Membership and a mug make a great gift for you or your favorite car enthusiast for the holidays. With each new paid membership, you will receive a FREE Saratoga Automobile Museum mug! Prices vary by level of membership. Benefits include, unlimited free admission to the Museum, plus additional perks! This offer is only available at the Saratoga Automobile Museum's gift shop, so please stop by to purchase your membership & a mug today!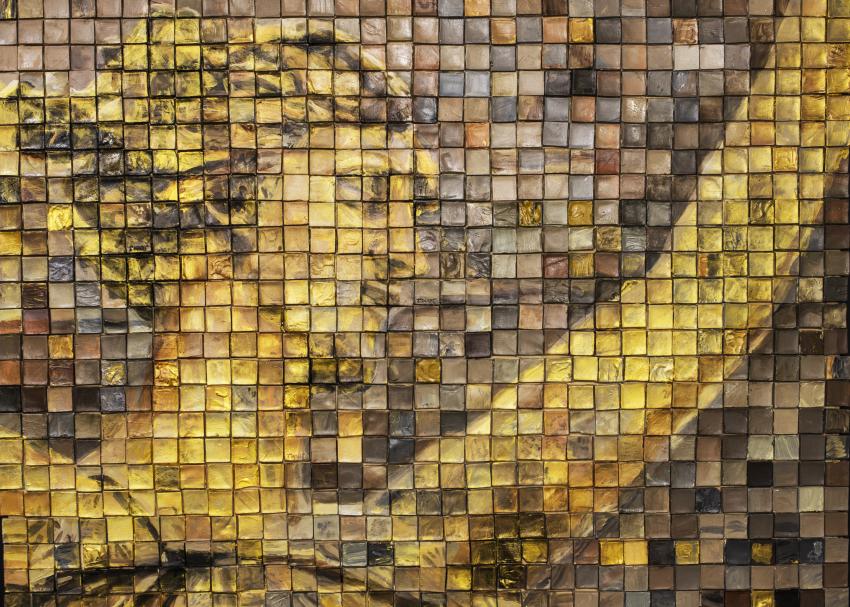 Saratoga Bridges' Creative Endeavors Art Center and Gift Shop at 49 Front Street in downtown Ballston Spa features a shopping experience of unique, affordable art, cards, jewelry, scarves and ornaments made by their talented artists. Many of their subjects are inspired by Saratoga's culture of history, health and dance, as well as popular sights. The mosaic tile piece, 'Embrace the Spirit,' was a collaboration with local artist Tom Myott of the regal Spirit of Life statue in Congress Park.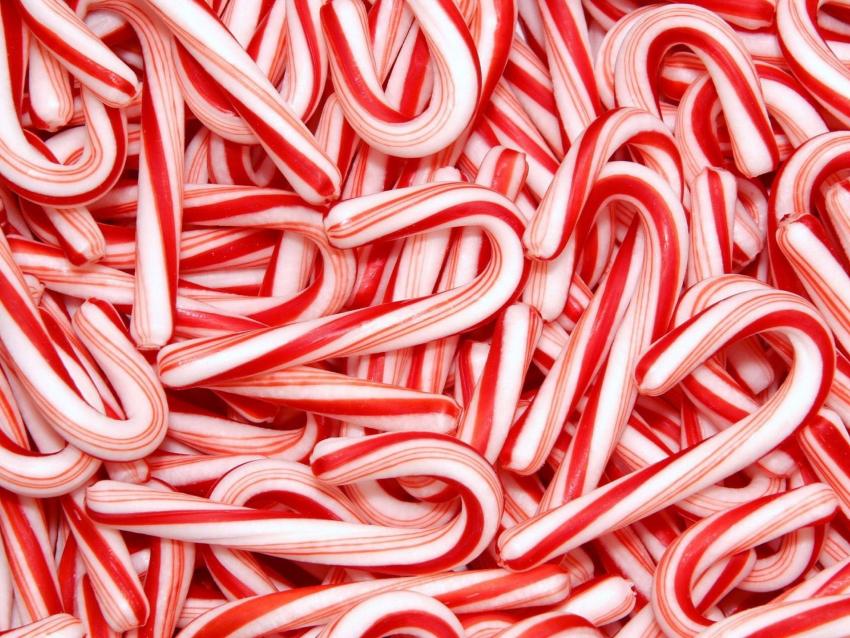 Where do you go for the sweetest treats in the area? You head on over to the Saratoga Candy Co., of course! Home of the infamous and wildly popular Peppermint Pig, their mouth-watering selection of truffles, chocolate boxes, stocking stuffers, maple candy, ribbon candy and gift baskets makes it easy to find the perfect gift for everyone on your list…and maybe a sweet treat for yourself!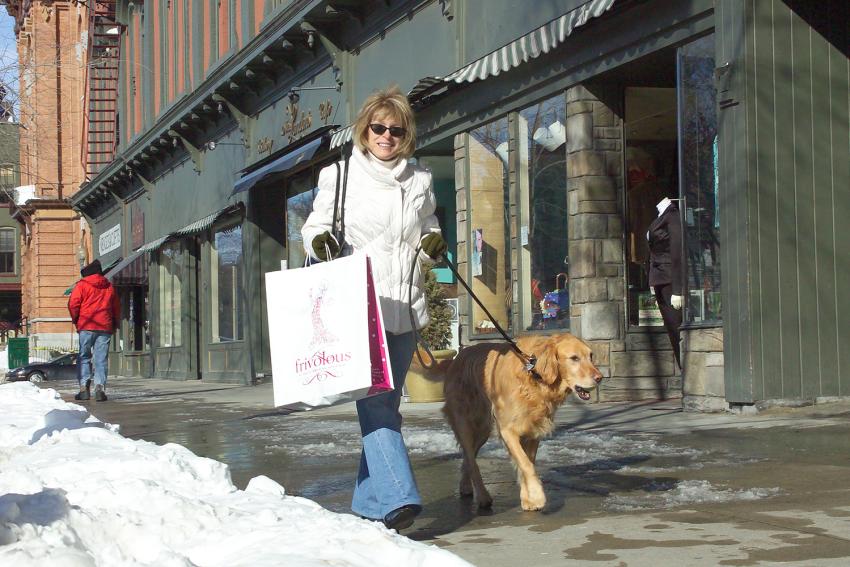 This holiday season, consider purchasing a Saratoga Springs Downtown Business Association gift certificate! DBA gift certificates can be used at many different downtown restaurants & stores, so they make the perfect gift for any friend or family member! Want to add a little extra value to your gift? Buy a Local Living Coupon Book! The coupon book has over $3,000 worth of coupons to make that gift certificate go even further! You can purchase them at any Adirondack Trust Company location.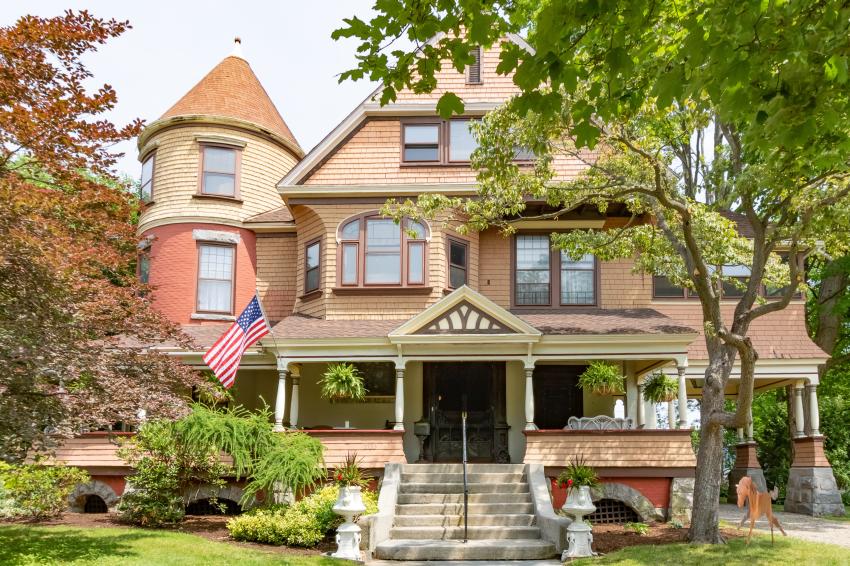 Stay at Saratoga Dreams Bed and Breakfast and enjoy all that the city has to offer! They boast several beautiful guest rooms with amenities you are sure to appreciate. During your stay you will also enjoy a full breakfast made by a trained chef from locally sourced ingredients. Gift certificates are available in any denomination and make the perfect holiday gift.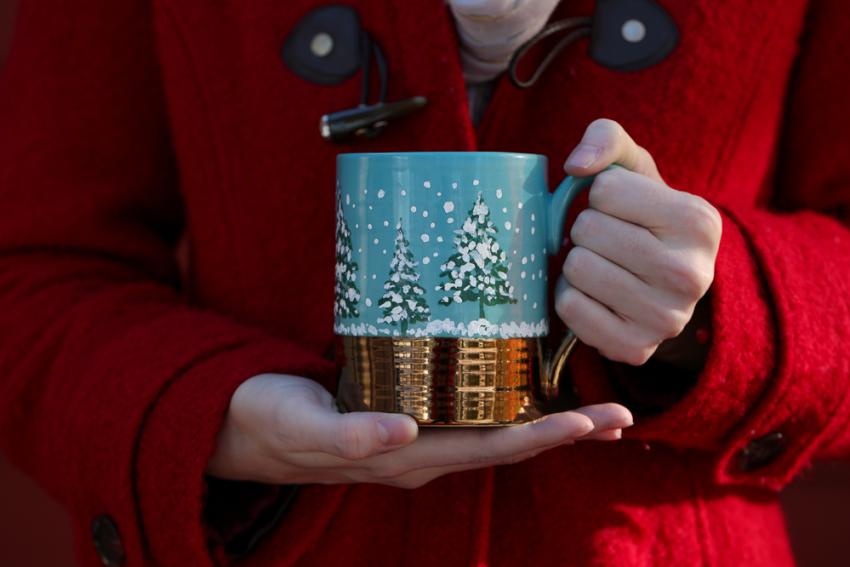 The Saratoga Farmers' Market offers a wide variety of gift items, from locally produced foods and drinks like chocolate, maple syrup, and spirits to locally crafted goods like jewelry, clothing, and soaps. Visit them every Saturday, 9:30am to 1:30pm at the Wilton Mall (by the DMV entrance) throughout the holiday season. Share the gift-giving season with your community: meet your producers, enjoy live music, and find the best our region has to offer.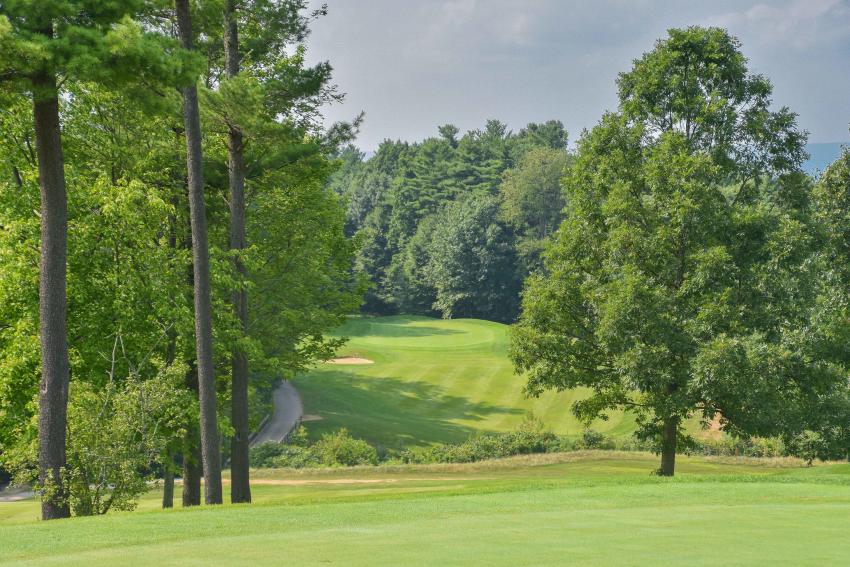 Saratoga Lake Golf Club is offering 50% off all apparel in the Golf Shop on Black Friday, as well as discounted season passes (up to $200 off) and discounted gift cards (25% off). This is a great gift for the golfer in your life!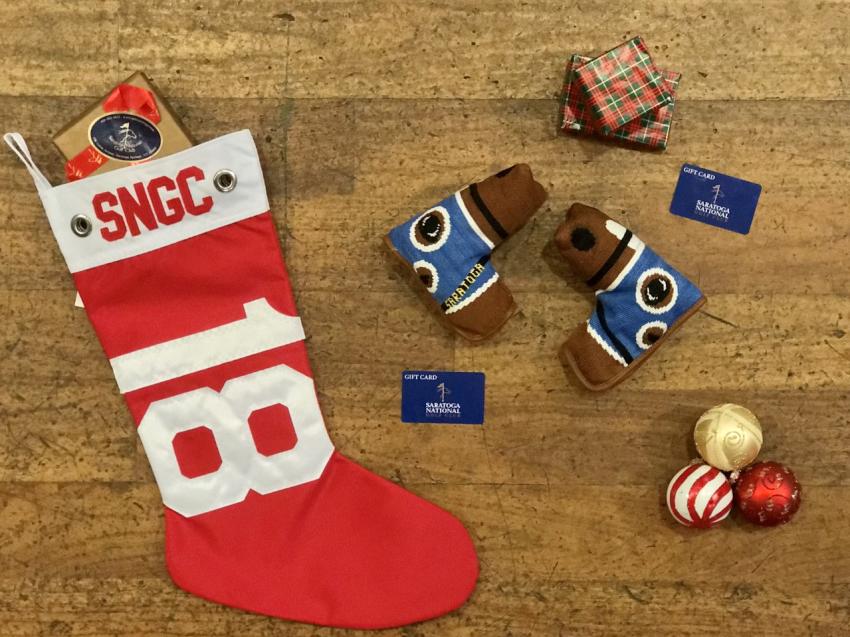 Bring Saratoga to your loved one's golf bag! Saratoga National Golf Club's Smathers & Branson hand-stitched needlepoint horse blade putter cover is sure to be a topic of conversation! Featuring a magnetic closure, these bags retail for $99.50. They're easy to order online or stop by The Shops at Saratoga National Golf Club to pick one up. Gift wrapping is ALWAYS complimentary!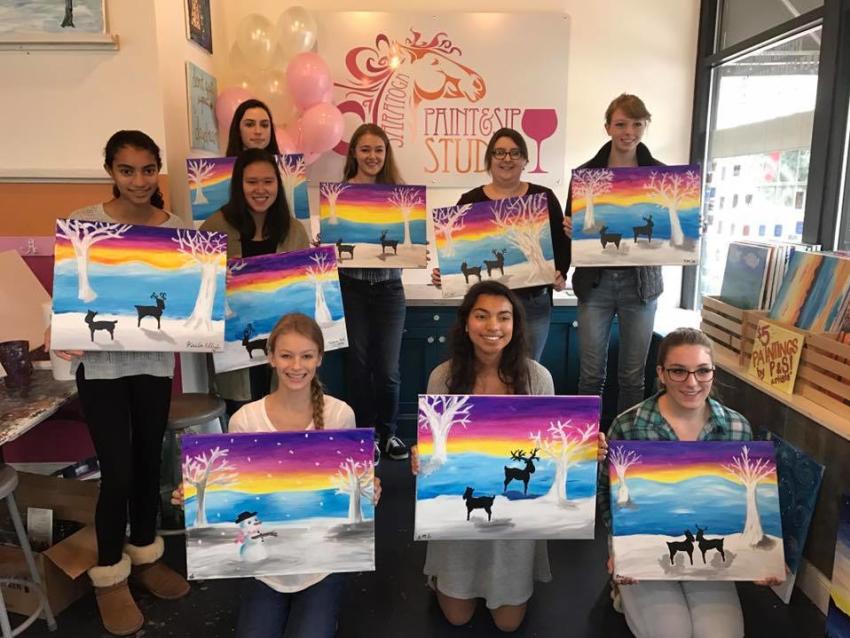 Plan a girl's night out as a holiday gift for the gang at Saratoga Paint & Sip Studio. No painting experience required. Enjoy a nice glass of wine or beer, throw on an apron and take a seat. The instructor will help with the rest! You will finish the night with your own painted masterpiece and a new memory of a great night out with good friends.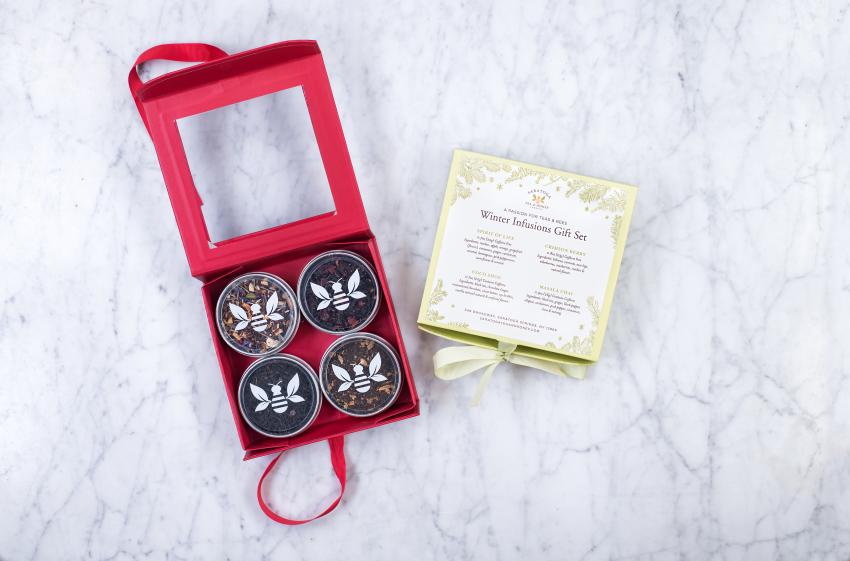 Saratoga Tea & Honey Company is offering new gift items this year of loose-leaf tea, raw honey and accessories! Their new Winter Infusions Gift Set features their popular favorites of the season: Masala Chai, Spirit of Life, Coco Shou, and Crimson Berry. Also available are 3-packs of honey, gift sets, and stocking stuffer mini honey jars with twine!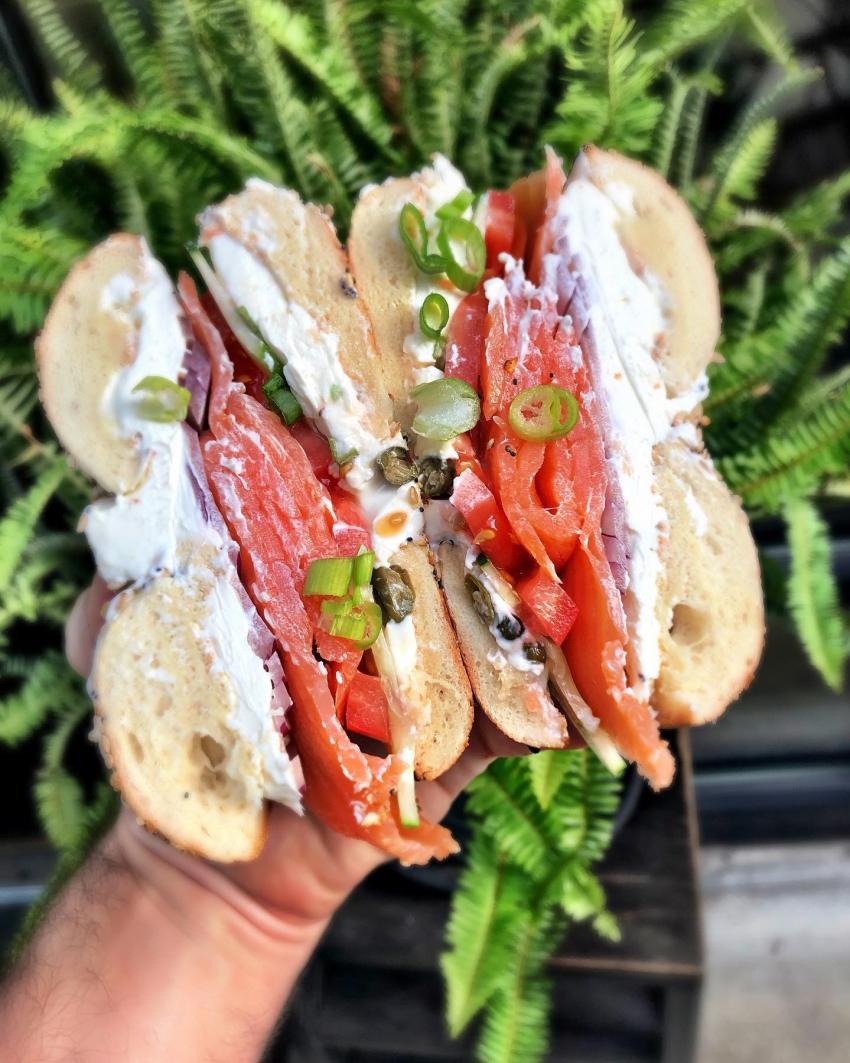 Saratoga's Broadway Deli serves all the jewish classics from Lox to matzo ball soup to knish, pastrami, and more! Whether you're out and about finishing up your holiday shopping, or just walking along Broadway enjoying the festive air and decorated shop windows, be sure to stop by and grab a bite!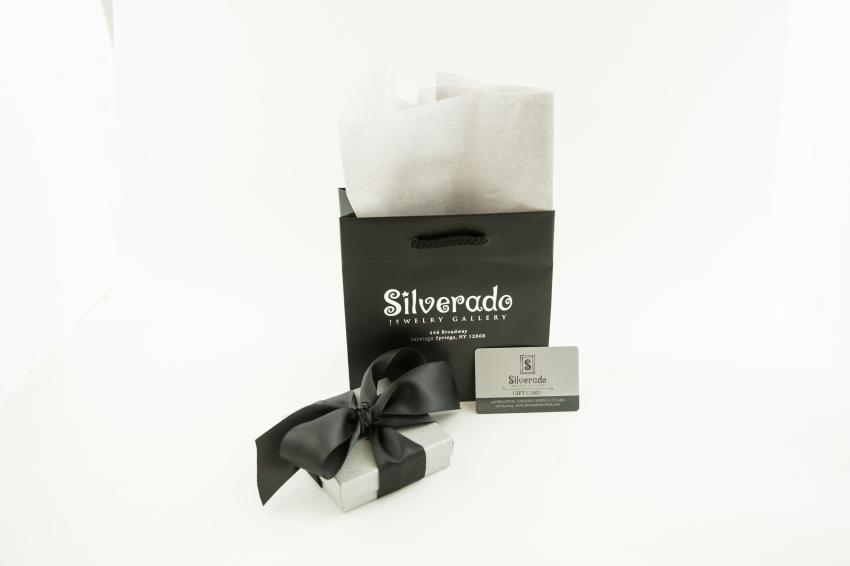 Happiness comes wrapped in silver and black! Make gift shopping quick and easy with Silverado Jewelry Gallery. Shop our Winter Wonderland, with over forty designers and a selection that ranges from funky to fine. Or give them the gift of choice with a Silverado Gift Card. You'll check everyone on your holiday list.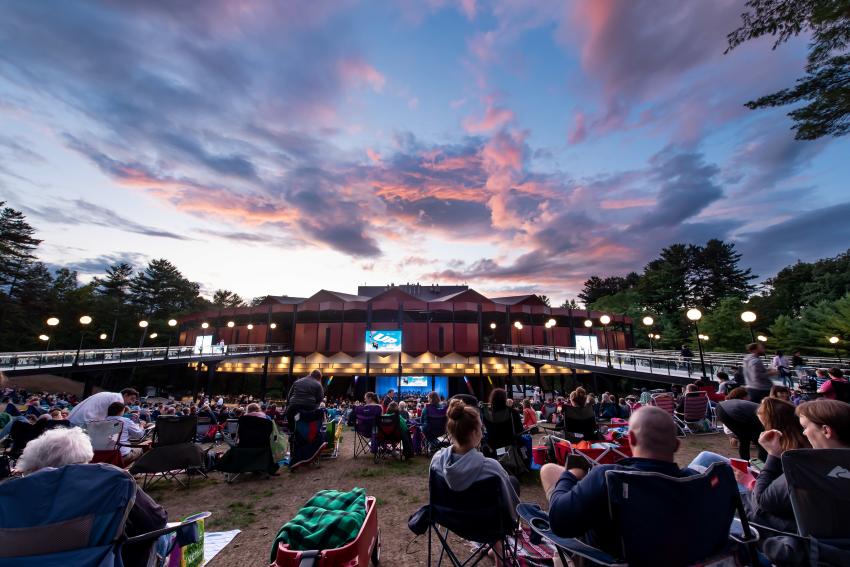 Spread holiday cheer with the gift of a live performance at Saratoga Performing Arts Center! From The New York City Ballet and The Philadelphia Orchestra to Freihofer's Saratoga Jazz Festival and the annual Saratoga Wine and Food Festival - SPAC has something for every classical lover, jazz enthusiast or aspiring ballerina on your list! Visit spac.org for all your gift-giving needs.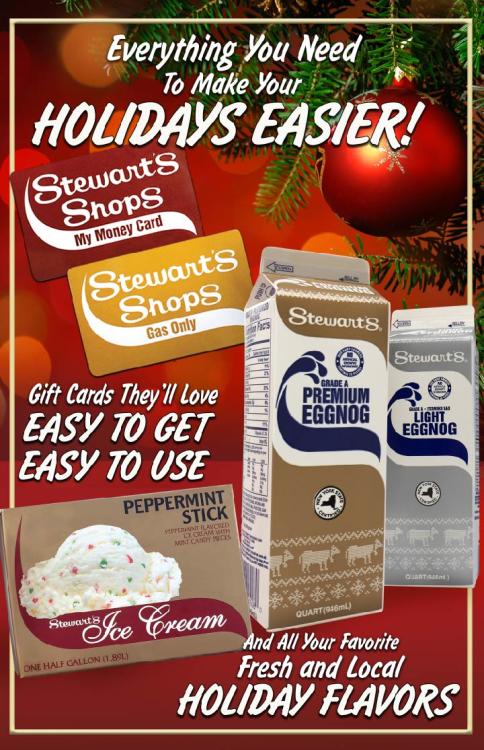 Make Stewart's Shops your one stop holiday shop! The holidays can be a hectic time for everyone. Don't wait in the long lines at the grocery store for last minute items. We carry a wide variety of products that will save you in a pinch, including many of our dairy items like our fresh and local heavy cream, whipped cream, butter and Eggnog! And don't forget the Peppermint Stick and Eggnog ice cream. Stewart's gift cards also make perfect stocking stuffers!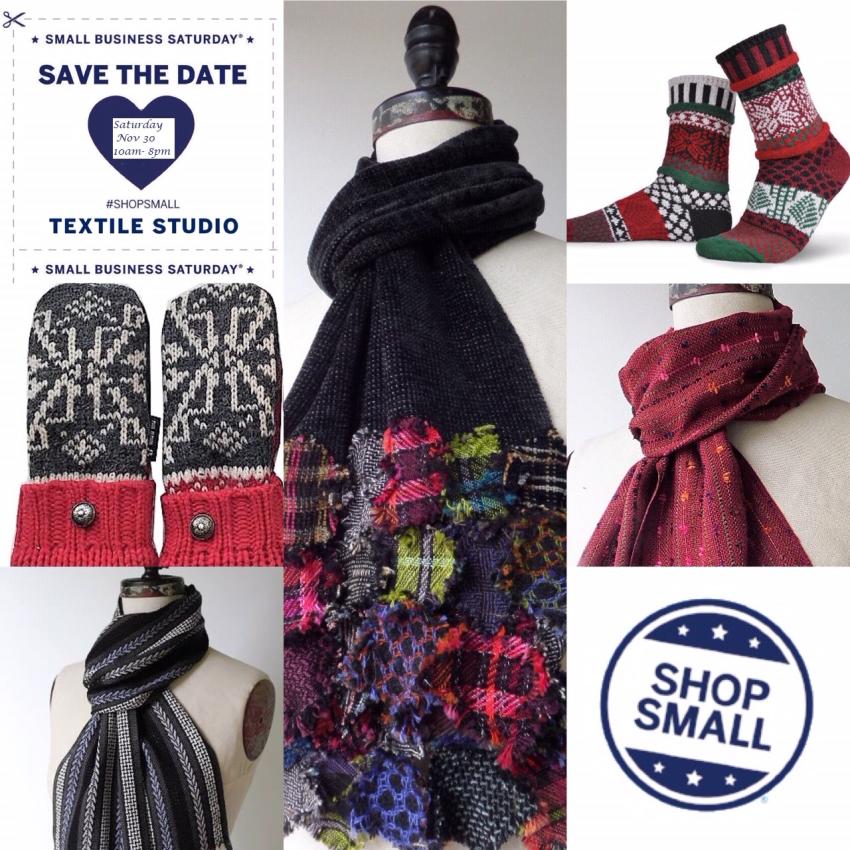 Textile Studio, located at 143 Grand Ave at Beekman Street, will be open 10 am till 8 pm with special sales, weaving demos, holiday refreshments, and beautiful handwoven accessories created in their Saratoga Springs studio on vintage Macomber multi-harness looms for you to give as gifts or to simply enjoy yourself!
The Local Pub and Teahouse will be offering a $10.00 gift card with a purchase of a $60.00 gift card from now until the end of the year. They're open Monday through Saturday from 7am until midnight. Come check out their new breakfast menu Monday through Friday starting at 7am. Don't miss they're annual 12 beers of Christmas flights starting December 17th!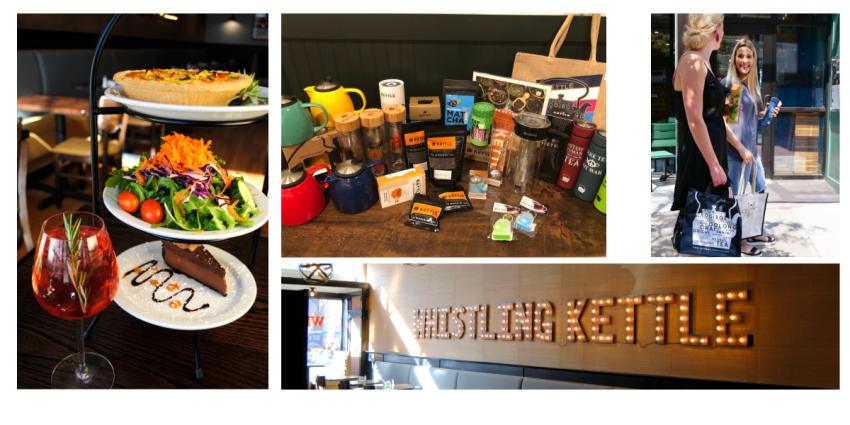 Treat someone to a special dining experience with a gift card or choose from over 100 different teas and exclusive tea products at the Whistling Kettle. Tea samplers and subscription boxes are also available and make unique and much appreciated gifts. Enjoy a great meal while you shop! Located in Ballston Spa, Schenectady and Troy. Open 7 days a week – or order direct online.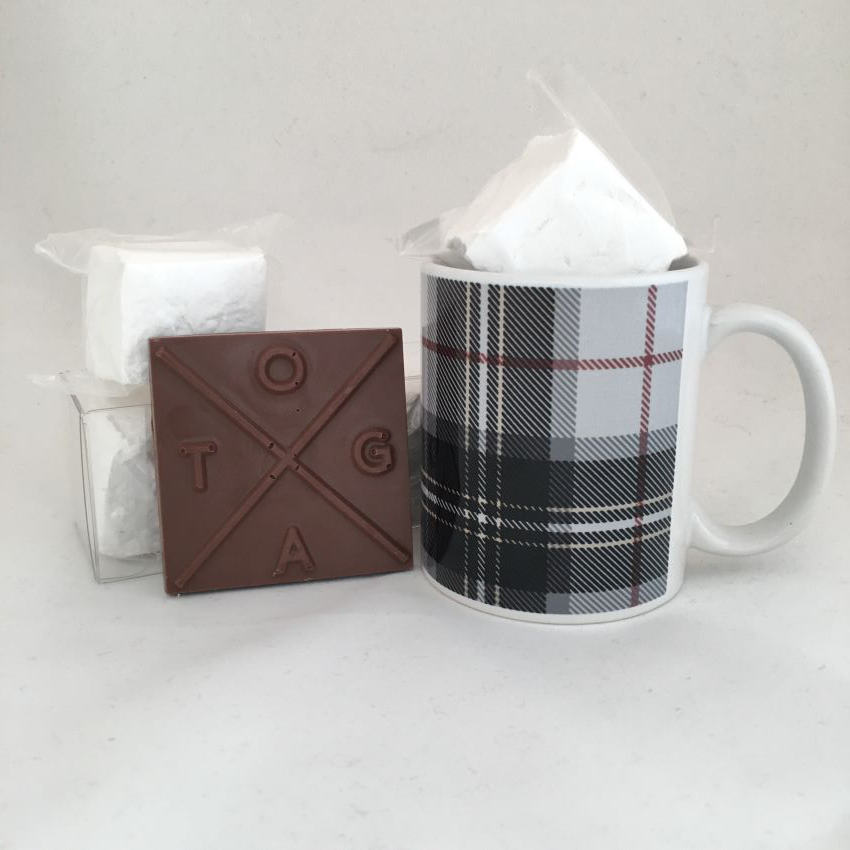 Make and keep traditions with TOGA HERITAGE! This Saratoga Springs lifestyle company has the perfect gift for your host or hostess this holiday season. The TOGA HERITAGE Tartan mug is the perfect vessel for your holiday hot chocolate. Packed with Toga chocolate topped with perfectly melted marshmallows by local baker Austin Bayliss, this gift is sure to please!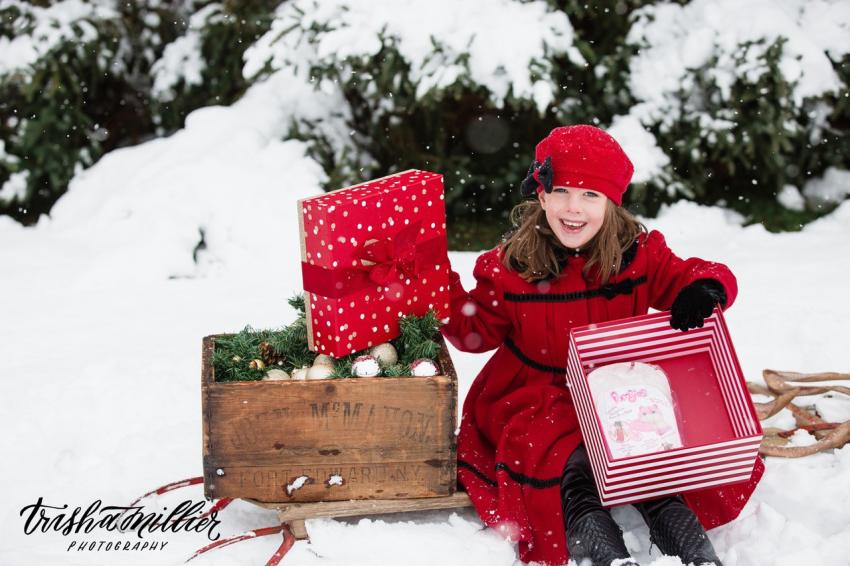 This holiday season, create memories to be enjoyed for generations with Trisha Millier Photography. This Saratoga family, wedding, and lifestyle photographer specializes in capturing candid authentic moments and relaxed portraiture. Now booking family, engagement, and holiday mini sessions. Gift certificates available for purchase. Visit www.trishamiller.com or connect on Instagram.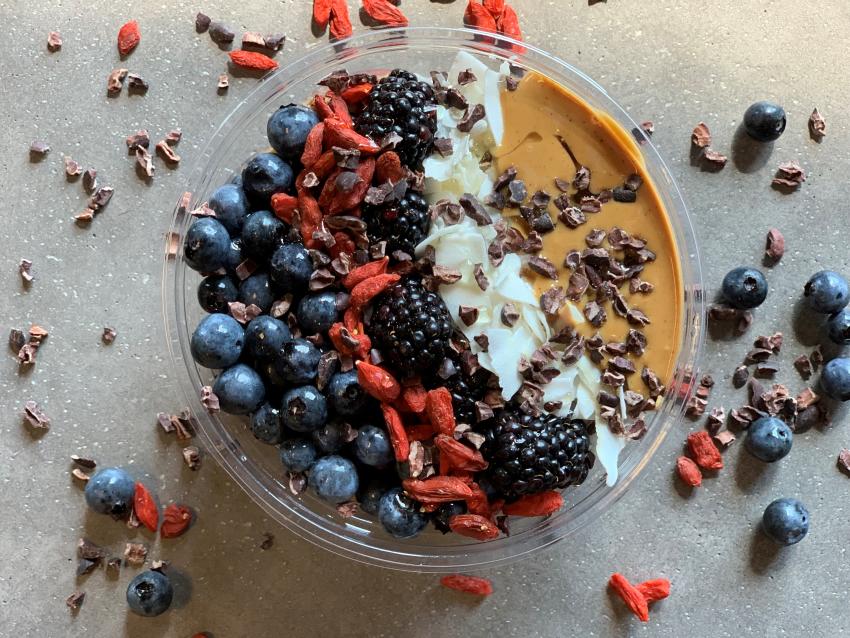 Looking for the perfect gift? Stop by Urban Roots for one of their healthy, fast and delicious smoothies or other menu items. This Black Friday they are offering some great gift card deals (in store only)! Buy a $25 gift card get a $5 one for yourself. $50 purchase gets you $15, and $100+ gets you $40. Also, 30% off Urban Roots swag all day! Cyber Monday, score 30% off all online orders of $25 or more using the promo code CYBERMONDAY19. Visit www.toasttab.com/urbanroots.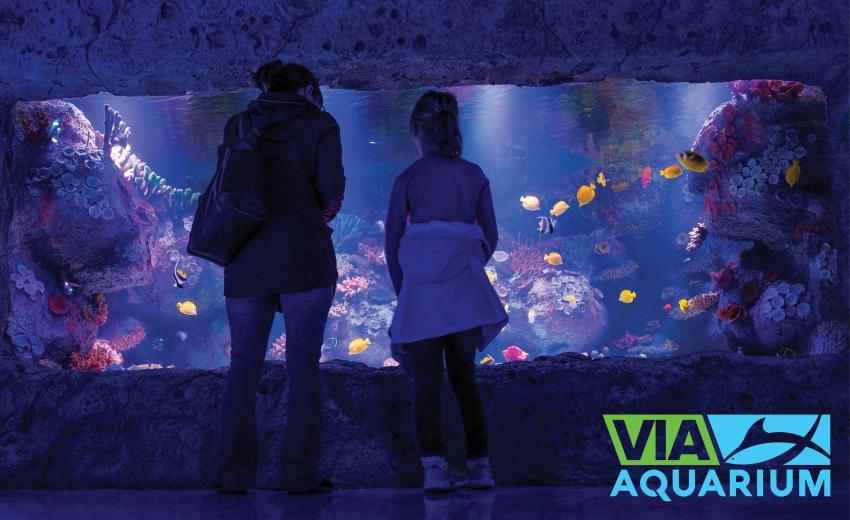 Visit the Capital Region's only full-scale aquarium. Explore over 25,000 square feet of aquatic treasures as you and your family embark upon an exciting self-guided tour visiting animals from around the world. Gift certificates are available in any denomination and never expire. They can be used for admissions, in the gift shop, or towards an annual membership. Come explore with Via Aquarium!
Want to learn more about Saratoga?
Sign up for our Discover Saratoga newsletter for all latest events and things to do in Saratoga, NY.