We've compiled a list of the best Valentine's Day gift ideas in Saratoga Springs, including sweet treats, floral arrangements, overnight stays, and other unique gifts for the sweetheart in your life!
 
Valentine's Day specials for 13 North Restaurant will be offered for both dine-in and take-out. They will be running the specials on both Saturday, February 13th and Sunday, February 14th. Their full dinner menu will be offered as well.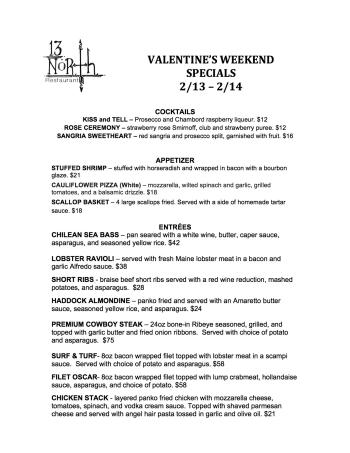 15 Church is offering a romantic seven-course meal on Sunday, February 14th that will win over your loved ones! Call to reserve your spot today (518) 587-1515.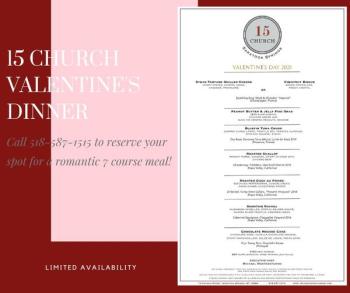 It's getting closer to Valentine's Day – have you booked your wine tasting yet? When you do, add a locavore plate to your wine tasting and enjoy their Sweetheart Sampler, which features locally made chocolate, cheese, wine-infused jelly, crackers, key lime cookies, AND a free dessert wine taste! Learn more at adkwinery.com/valentines and book your tasting at adkwinery.com/book.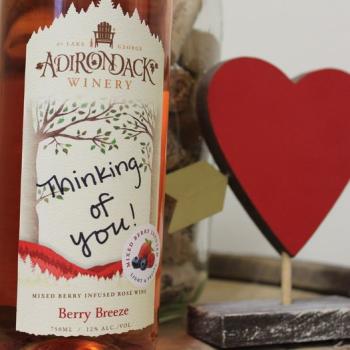 Plan a getaway for two with the Amtrak Loves You Sale! With buy-one-get-one fares, it's the perfect occasion to start planning your next trip with family, friends or a loved one. Buy one ticket from February 11, 2021 through February 16, 2021 for travel between February 22, 2021 – August 27, 2021 and bring someone special for free. Restrictions Apply. Click here to receive this special offer!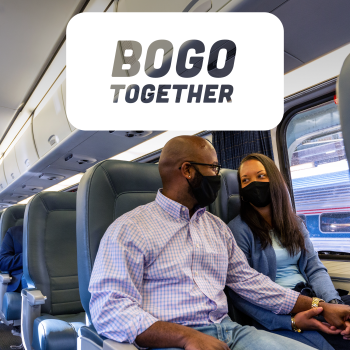 Berkshire Brochure is offering 5% off any rack card, brochure, or magazine distribution contract from now until the end of February 2021 for first time clients. Minimum distribution must be three months. Must be a first-time client who has never worked with Berkshire Brochure Display. Please contact Ryan Hart for pricing, locations and details. They currently cover Saratoga Springs NY, Albany NY - Capital Region, Columbia County NY, Berkshire County MA, and Northwest Connecticut with 500 different display locations.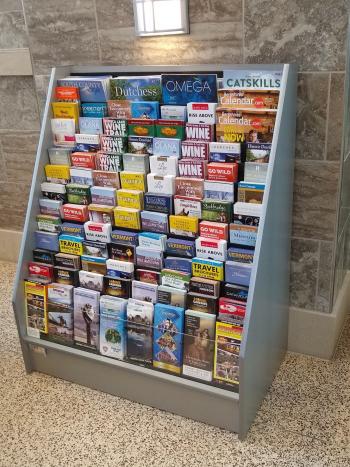 Treat your loved one to Boca Bistro's Valentine's Cooking School "Fideo and Date Night" on February 10th at 6:30pm. Tickets are $55 and include ingredients and tax (available for pick up only). Register now: www.shop.dzrestaurants.com.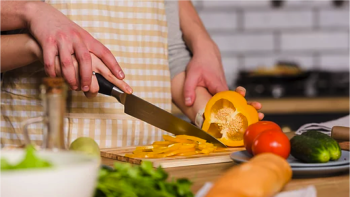 Chez Pierre is offering a Valentine's Day three-course prix fixe dinner for $32…add a split of Prosecco $40. Available Saturday, February 13 and Sunday, February 14 only. Regular menu also available!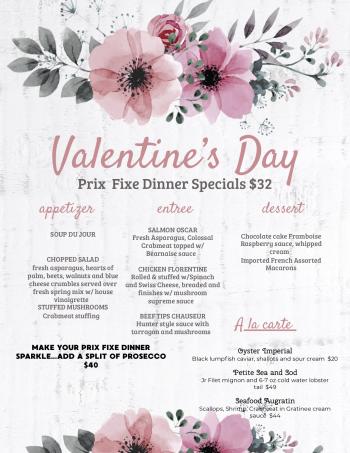 Prepare a romantic three-course dinner at home for two of you with a little guidance from Chianti Ristorante's Quixotic Executive Chef Fabrizio Bazzani. All the necessary ingredients are included and pre-measured, just follow the step by step instructions and a brief tutorial video with Chef Bazzani. When you cook for someone you cook with your heart, you cook with love, and that's a gift that won't be forgotten. Register now: http://chiantiristorante.com/events/cooking-schools.


Reserve your Valentine's Day Pasta Kit from Comfort Kitchen! Make an amazing meal for the one you love, or have them deliver a kit to someone you can't share the day with. Each kit includes their house-made lobster ravioli, lobster bisque cream sauce, local greens, burrata, local bread, and Saratoga Chocolate Company four pack of truffles! Pre-orders begin today for February 13 pickup or local delivery.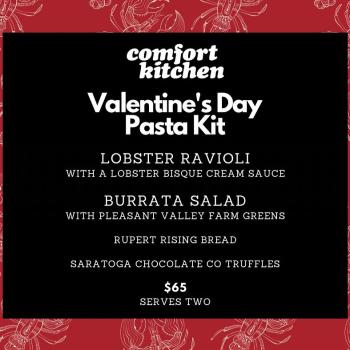 Courtyard by Marriott, Saratoga Springs
Book your Winter Romance Package at Courtyard by Marriott in Saratoga Springs! Package includes prosecco and assorted chocolate truffles upon arrival. Guest can book by going online: www.marriott.com/albss. This deal is available through the end of March 2021.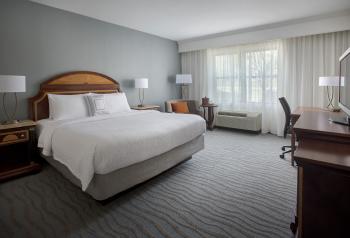 Creative Sparks & Balloonatics
Paint a matching set of mugs and get a three-piece Valentine's Day themed balloon bouquet! Learn more at www.creativesparksart.com.


If you're looking to gift some art for Valentine's Day, look no further than this collection from Eden Compton!


Farmers Hardware
Valentine's Day Brunch in a Box pre-ordering is available on online now. Basic Box (feeds 4-6) is $50, Boozie Box (feeds 4-6, 4 cocktails) is $70. Orders end on Friday, February 12. Menu: Strawberry Cheesecake Bread Pudding, Sticky Bacon, Roasted Sweet Potato Frittata, and Double Chocolate Trifle. Cocktail add-on: "The Wild Rose" - Old Tavern Farm Rose, Vodka, Raspberries, and Cream.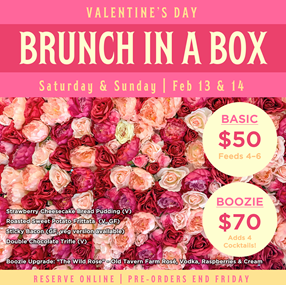 Don't wait until the last second, standing in line at the florist or looking through the card rack at the pharmacy. Impress your other half instead by preparing Valentine's dinner at home. Thoughtfully assembled by Forno Bistro chefs, it's the perfect way to show you care as you prepare a home-cooked meal for two. Their "Valentine's at Home" contains minimal steps and requires very little instruction. The final result however will leave your sweetie absolutely speechless. Order your kit now: http://bit.ly/3jtV6Kd.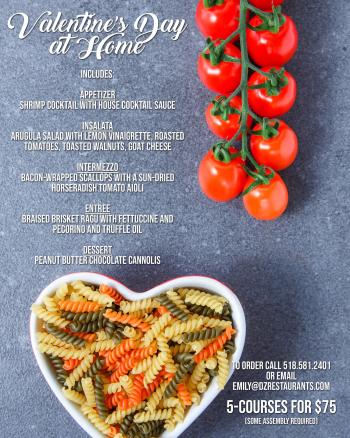 You can celebrate Valentine's Day with a gift box of Saratoga sweets created by area women-owned businesses and curated by Saratoga Food Tours. Gift yourself or someone you've missed seeing during the lockdown with a delicious assortment of unique Saratoga specialties. The cost is $47 with free shipping. Find out more and order at https://www.etsy.com/listing/929077068/valentines-gift-box.


Celebrate love this Valentine's Day with an intimate getaway to the Holiday Inn, located in the heart of downtown Saratoga Springs. Valentine's Day Package includes:
Overnight accommodations in a king guestroom
Champagne or non-alcoholic Sparkling Cider with chocolates delivered to your guestroom
$100 gift card for dinner at your choice of one of Saratoga's amazing restaurants (reservations recommended)
Valentine themed breakfast for 2 in Bookmakers Restaurant
Make your reservation today: http://bit.ly/2O6Y5wp.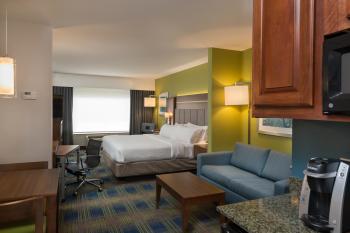 Purchase your sweetheart a Valentine's Day themed Saratoga Porch Package from Impressions of Saratoga! Saratoga Porch Packages are presented in a reusable Saratoga tote and filled with locally made food products and Saratoga items. There are "pre-assembled" Saratoga Porch Packages from $25 to $150 price points that can be viewed HERE or you can call (518) 587-0666 to create your own!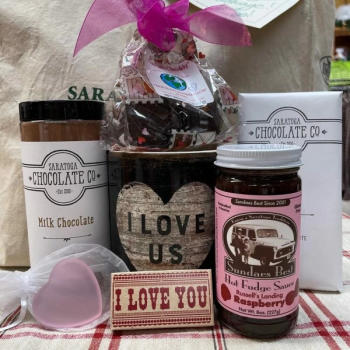 Lake Ridge is offering Sweetheart Dinner Specials this Valentine's Day! Call (518) 899-6000 to make your reservation today!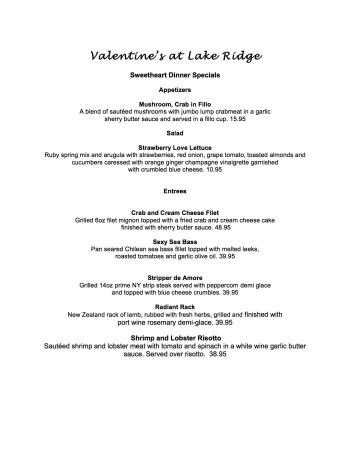 Morton's is offering a three-course Filet and Lobster Special for two, including a bottle of champagne or cabernet for $169. This special will be running February 11-14. Call (518) 682-5999 to learn more.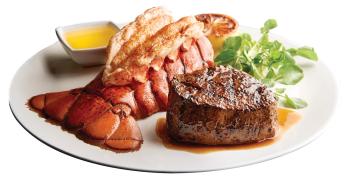 Nove is offering their regular dinner menu & Valentine's Day specials February 12-14. For dine-in and take-out please call (518) 583-8877.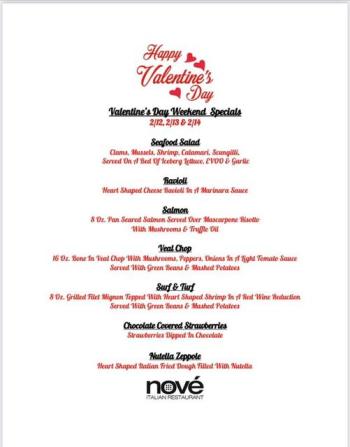 Treat your loved one to Valentine's Day weekend at Panza's Restaurant featuring dinner specials and "Sinatra with Love" entertainment on Sunday. Call (518) 584-6882 for more information!


Planning to get engaged on Valentine's Day? Here is some helpful information on booking your honeymoon by Playbill Travel.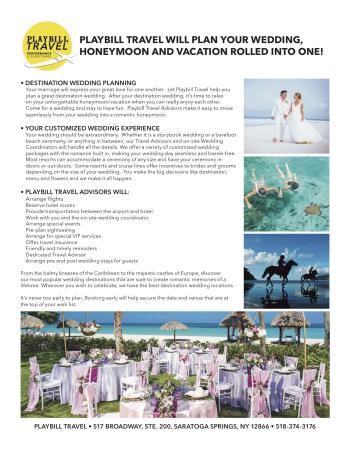 Starting February 11, Posie Peddler will be offering curbside only service for Valentine's Day weekend. Call (518) 587-8273 to order your Valentine's bouquet today!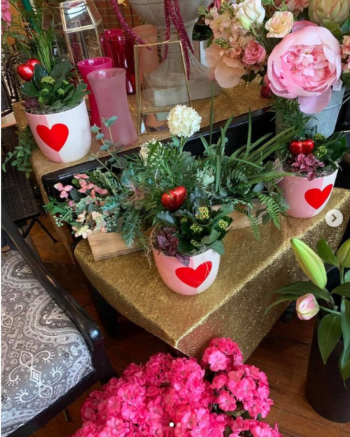 Indulge with Putnam Market's Valentine's Picking Platter, including Triple Creme Brie, Parrano Cheese, Salami and Prosciutto, Spinach Dip and Veggies, Fig Spread, Chocolate Covered Strawberries, Effie's Oatcakes, Chocolate Pretzels, Dried Fruit and Nuts. Serves up to four! Call (518) 587-3663 to place your order today.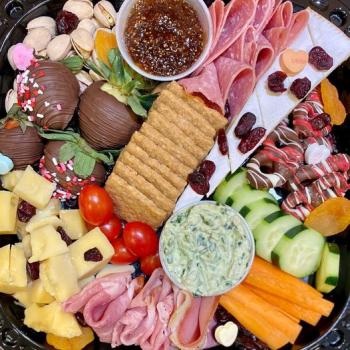 Enjoy a one night stay in a beautifully appointed guest room at the Red Roof Inn in Clifton Park. This Valentine's package includes breakfast to-go bag, flowers and chocolates in your room upon arrival, and a refrigerator, microwave and coffee pot in every room.  All for $89 per night! Offer valid February 12-15. $20 per night upgrade for hot tub room. Must be booked at least 24 hours in advance.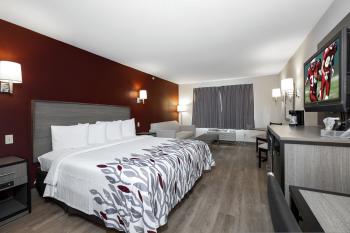 Saratoga Candy Co. has all the goodies to make your Valentine feel loved! Chocolate covered strawberries is their specialty! Open 10am-7pm on Valentine's Day weekend. Local delivery available as well as in store and curbside pickup.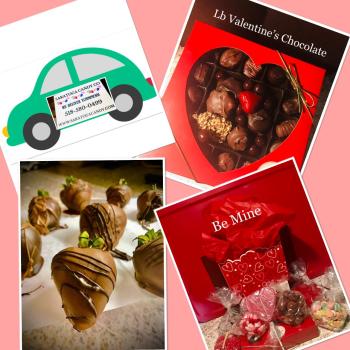 Stop by the Saratoga Farmers' Market on Saturday, February 13 to pick up local gifts and tasty treats for your Valentine! Their 40+ vendors will have handcrafted gifts, baked goods made with love, and of course fresh ingredients to enjoy a romantic home-cooked meal.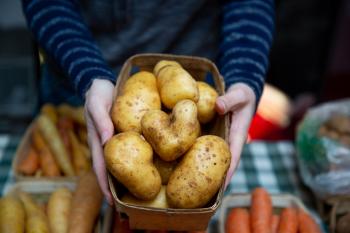 Saratoga Paint and Sip
A Valentine's Day edition Take 'N Paint Kit: "Be My Gnomie" paint in the comfort and safety of your home when it is convenient for you. Register now at www.paintandsipstudios.com.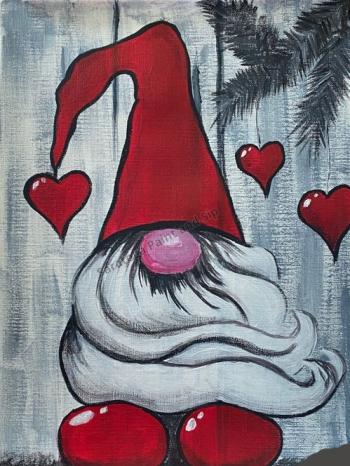 Saratoga's Star Radio is offering (20) 15-second messages to promote your Valentine's Day specials from 6am-7pm for $150. Call Fran Dingeman at (518) 365-3459 to reserve your radio spots now.



Any Skidmore community member buying any Apple device from the Skidmore Shop from now until April 30, 2021, will automatically be entered into the drawing to win a 2019 MacBook Pro! For details, go to www.skidmoreshop.com/page_macbook_drawing.asp.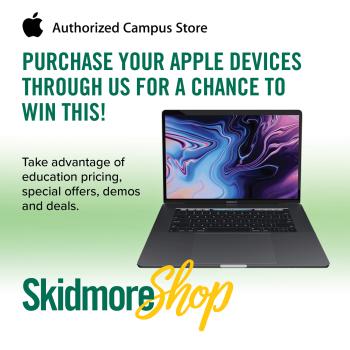 Shop Silverado for everyone special in your life this Valentine's Day! You can shop online, Instagram, email, or phone (518-584-1044). Open every day. Gift cards are available in-store and online. Virtual personal shopping and scheduled curbside pickup also available. Complimentary gift wrapping. Enjoy FREE ground shipping now through February 14th with code: LOVE2021.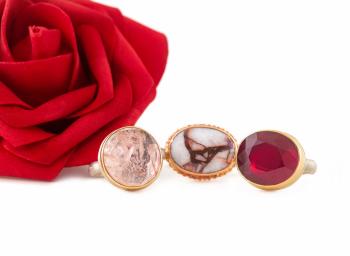 Sweet Mimi's Cafe is open Thursday-Monday offering a Valentine's menu to go as well as a full bakery of gorgeous holiday treats! Visit them at 47 Phila Street in Saratoga Springs.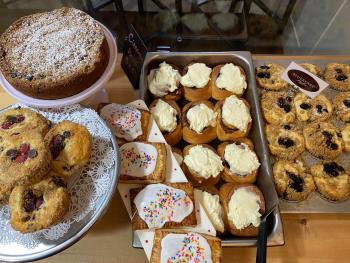 Of course, Tailgate and Party has a unique spin on Valentine's Day gifts and ideas. On February 12, 13 and 14, anything pink or red gets 10% off. Just mention Valentine's Day promo at check out. And if you happen to find Waldo, 10% off on top of that!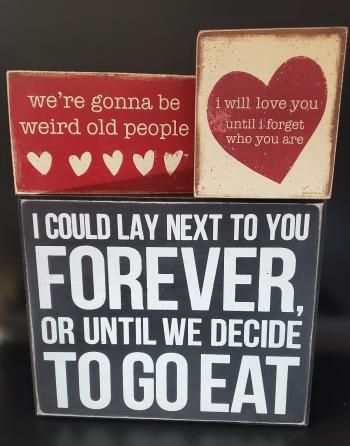 Taverna Novo is offering a special Valentine's weekend menu for both dine-in and take-out. The special menu will be featured Friday, February 12 through Monday, February 15. Reservations are recommended, especially given the circumstances, call (518) 886-1680 now!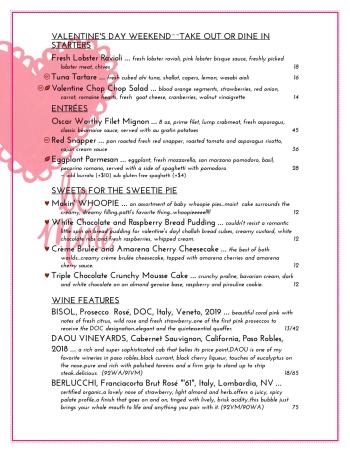 Valentine's Day is just around the corner and what better way to celebrate than with some delicious sweet treats! Check out The Bread Basket's menu. You can order online or by calling (518) 587-4233. Accepting orders until Thursday, February 11 - make sure to get those orders in!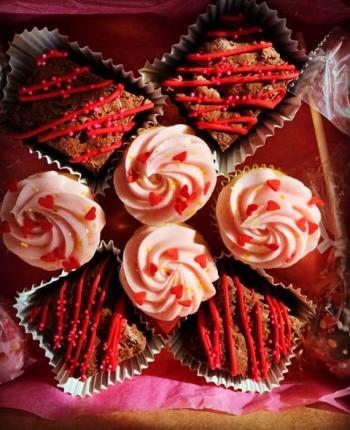 The Hideaway is offering this great menu for all of you lovebirds out there. They are taking reservations now, so give them a call at (518) 306-1900 or send them a message through our Facebook page before they fill up.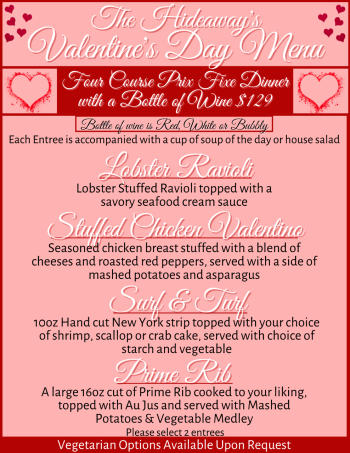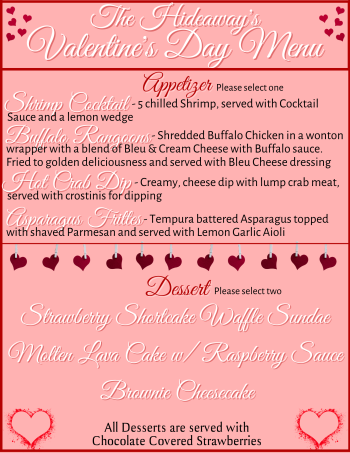 The Wishing Well Restaurant is offering a three-course surf & turf dinner with champagne, available February 11 through February 14. Available for dine-in or take-out. Click here for more information.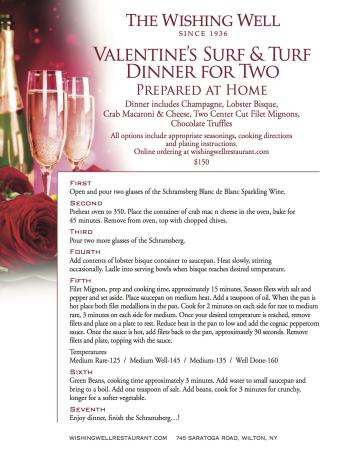 Thirsty Owl is offering a Valentine's Takeout Special Dinner for Two - $125 which includes a bottle of wine (excludes Ice Wine). Click here for more information.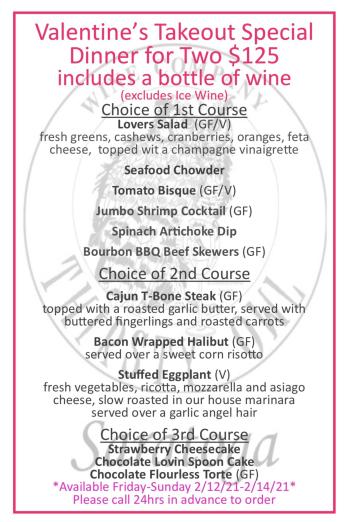 Do something truly special this Valentine's Day and order Swedish chocolate-covered strawberries from We Do Fondue! Handcrafted with the utmost attention to safety and health procedures, We Do Fondue is set to prepare, package and deliver directly to you, your company, organization, friends and families. Chocolate-covered strawberries are available February 11-14.
1-3 dozen: $22.50 per dozen
4-10 dozen $20.50 per dozen
10-25 dozen $19.50 per dozen
26 dozen + $17.50 per dozen
Free delivery within 10 miles of downtown Albany, $6 delivery 20 miles and $12 delivery 35 miles. To place your order, email We Do Fondue directly at wedofondue@gmail.com. Quantities are limited and they will do their best to accommodate everyone. Order now to assure availability.