From rustic barns and European-inspired banquet halls to nationally recognized museums and sophisticated sports venues—Saratoga County is the perfect wedding destination for every type of couple. Though horses and mineral springs runs deep in our roots, hospitality is where Saratoga NY shines with an eclectic mix of traditional, historic and quirky wedding venues.
Although online resources may be helpful in finding your dream wedding location, relying on Google (or Bing, if that's your thing) for an accurate representation of a venue can be tricky. To help showcase the true magic of Saratoga Springs, we invited wedding planners from New York, Boston, Long Island, Connecticut and more for our Discover Saratoga Weddings Destination Weekend event. We've included a recap of the stops we made and wedding vendors we met along the way.
National Museum of Racing and Hall of Fame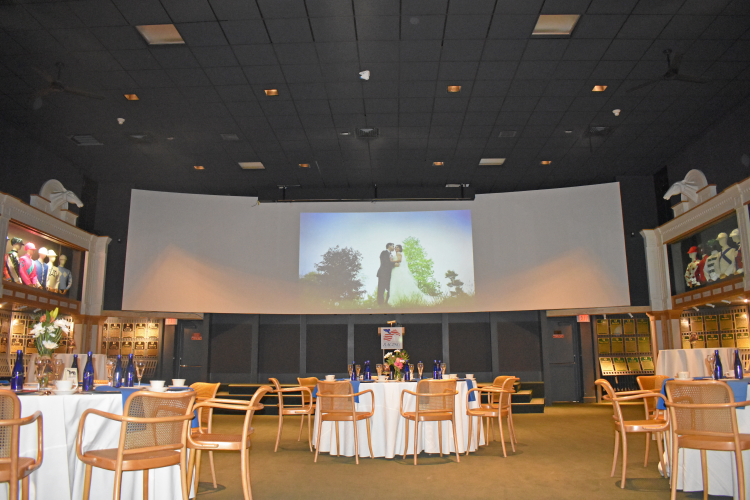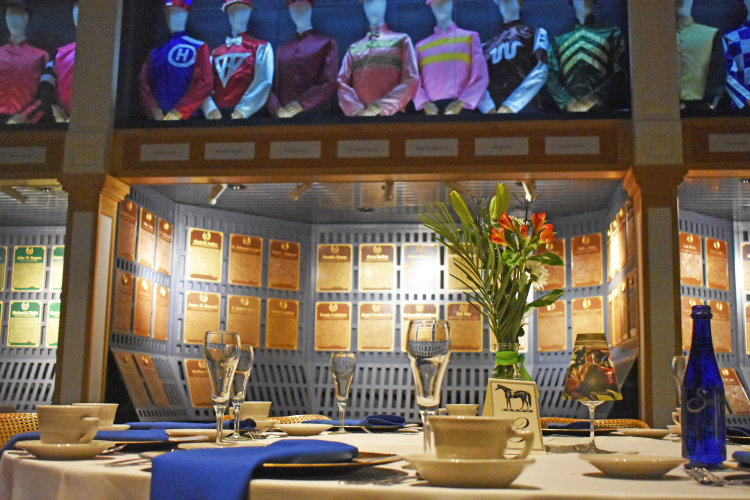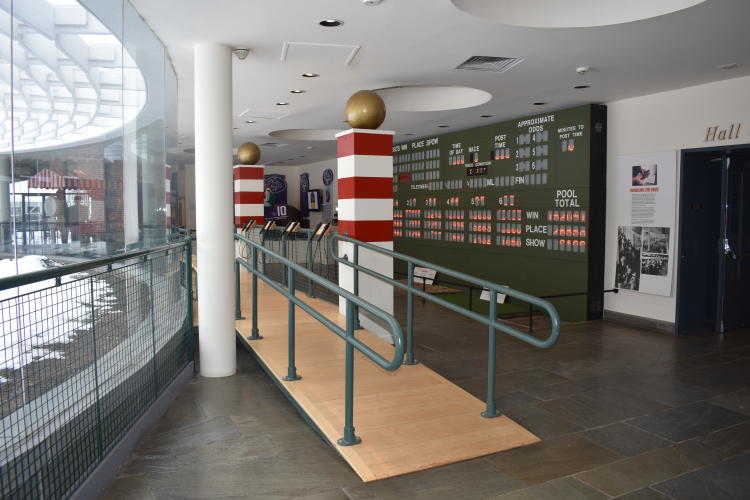 If you're looking for a classic Saratoga wedding in a one-of-a-kind space, the National Museum of Racing and Hall of Fame is a sure bet for you. The museum, located across from the oldest operating thoroughbred racetrack in the country, offers rentals for the entire space, Sculpture Gallery or Hall of Fame Gallery. Your guests can even enjoy the museum's exhibits, art and artifacts during your reception!
Event attendees were welcomed with hors d'oeuvres from The Holiday Inn Saratoga Springs and a presentation of our Discover Saratoga Weddings video.
The Lodge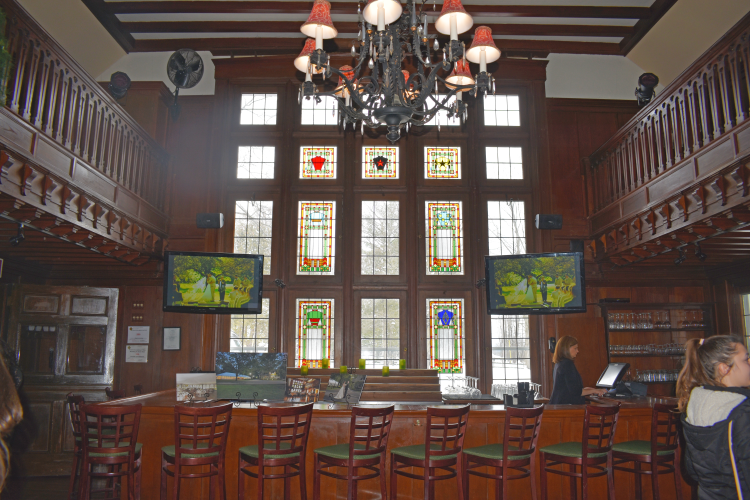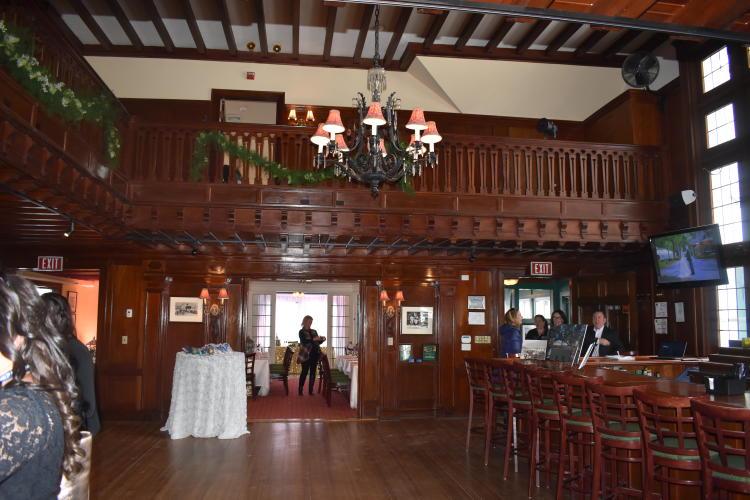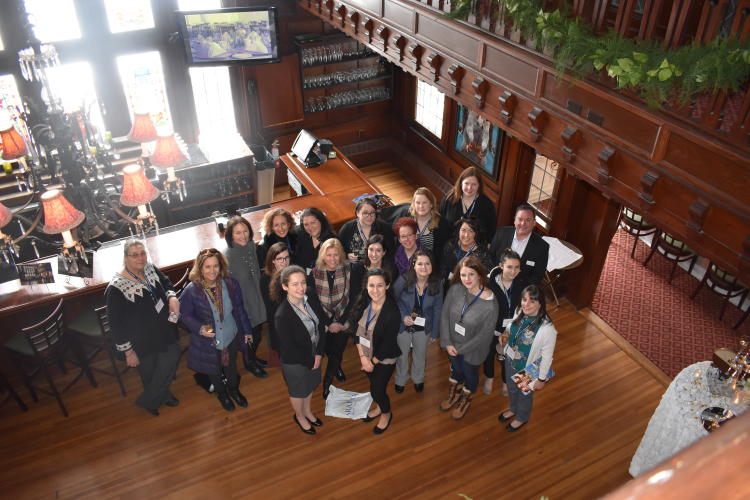 Originally the home of thoroughbred horse breeder Harry Payne Whitney, The Lodge is the perfect setting for an intimate Saratoga wedding. Right off the bat, the group was blown away by the venue's eye-catching bar, tall windows and inlaid cedar walls. We, of course, took advantage of the photo opportunity.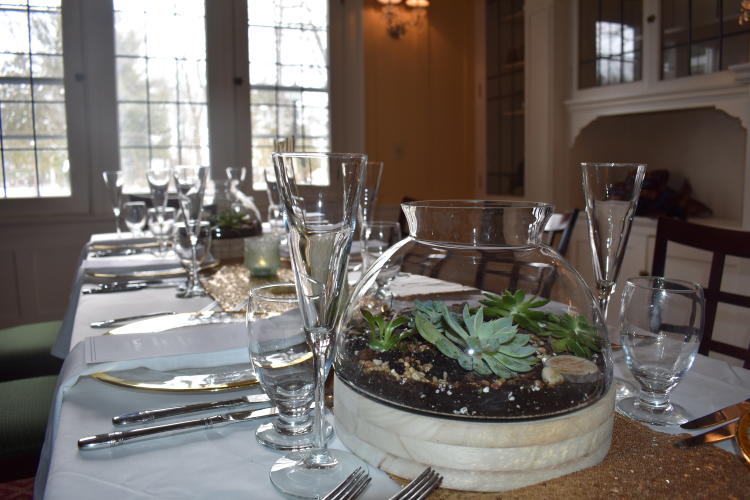 Floral designer Samantha Nass was behind the impeccable details and succulent centerpieces. Saratoga Casino Hotel, which operates The Lodge, provided top-notch catering for our visit. The Lodge is a 3-mintue drive from Saratoga Casino Hotel, so your guests can have overnight accommodations, gaming and live entertainment at Vapor Night Club all within a short distance from your wedding reception.
National Museum of Dance and Hall of Fame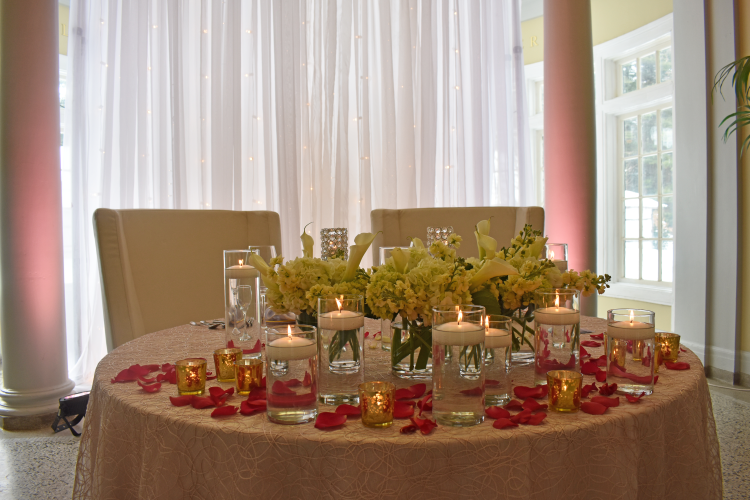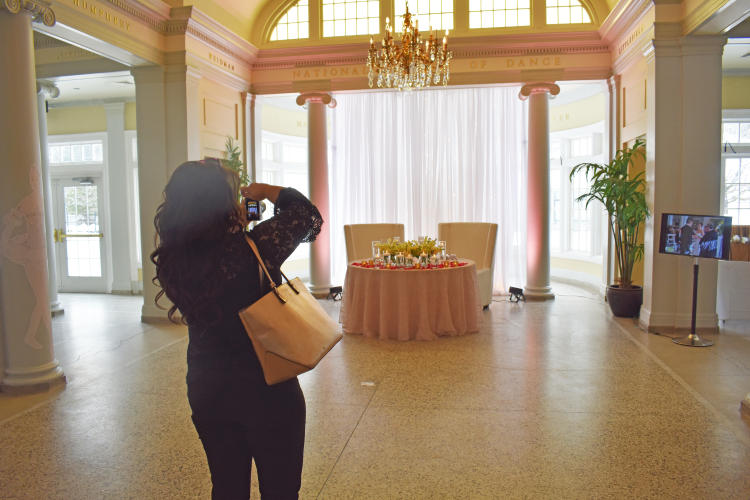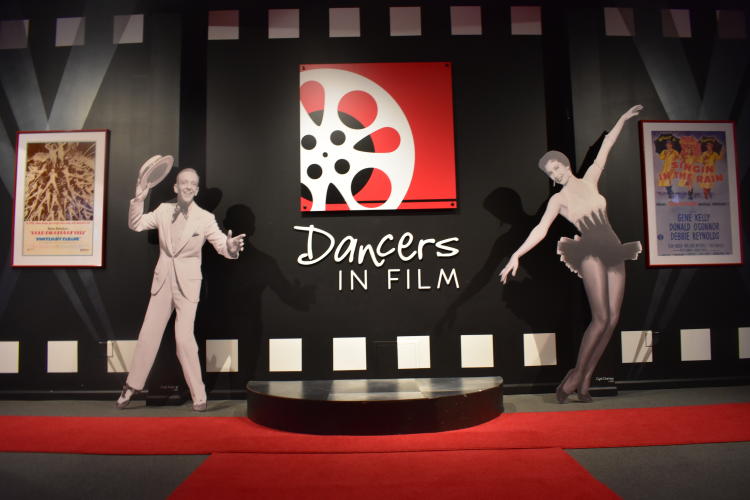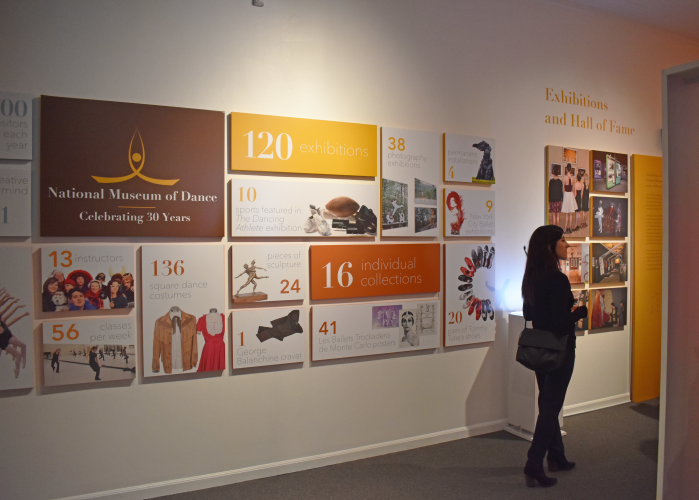 Did you know you could host your wedding ceremony in the only museum in the nation dedicated to professional dance?  The National Museum of Dance and Hall of Fame is a charming and scenic venue that will add the perfect backdrop to your special day. The venue offers three spaces that can be used as a combination for your ceremony, cocktail hour and reception. The museum's exhibits alone are engaging enough to entertain your guests.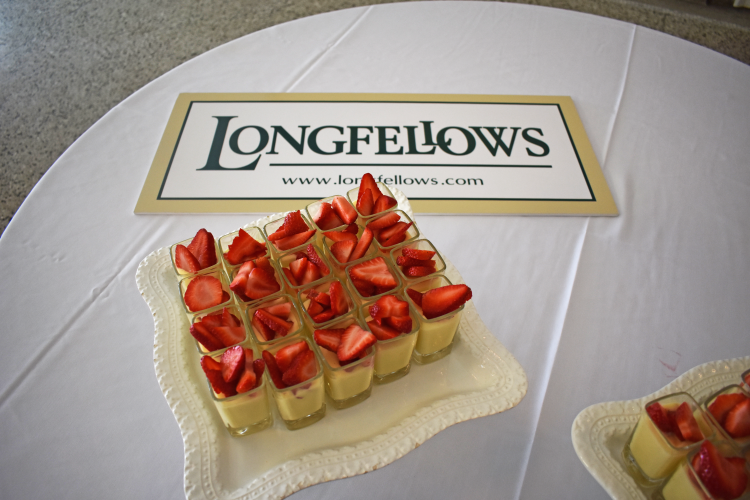 After touring the museum, the group tasted a variety of dining options from Longfellows.
Saratoga National Golf Club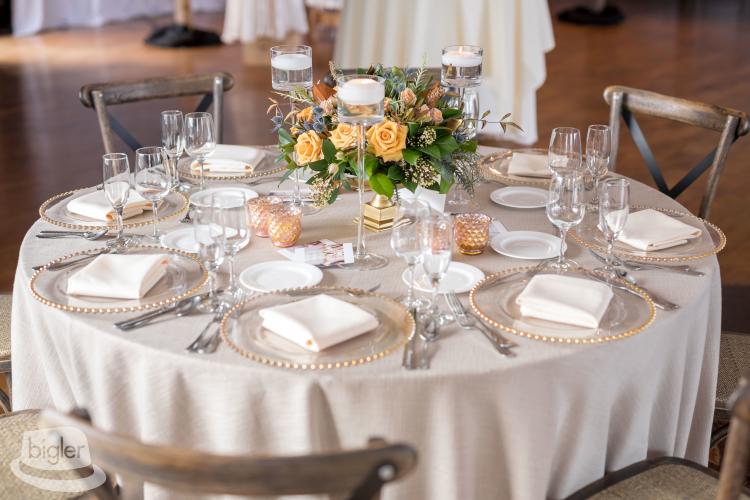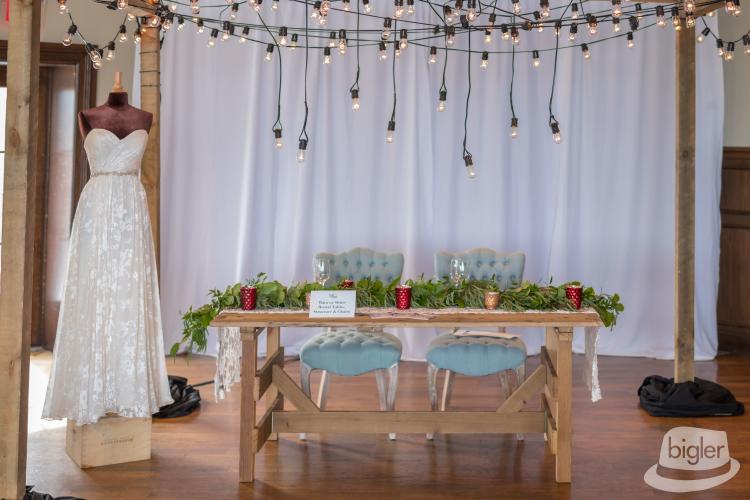 You don't have to be a golfer to love Saratoga National Golf Club. In fact, the golf course itself offers great photo ops for your special day, while the indoor space presents the perfect ambiance for an elegant wedding. A designated event manager, bridal attendant and experienced waitstaff will be there to take the stress out of planning your wedding.  In-house catering, chairs, tables and linens are included as well!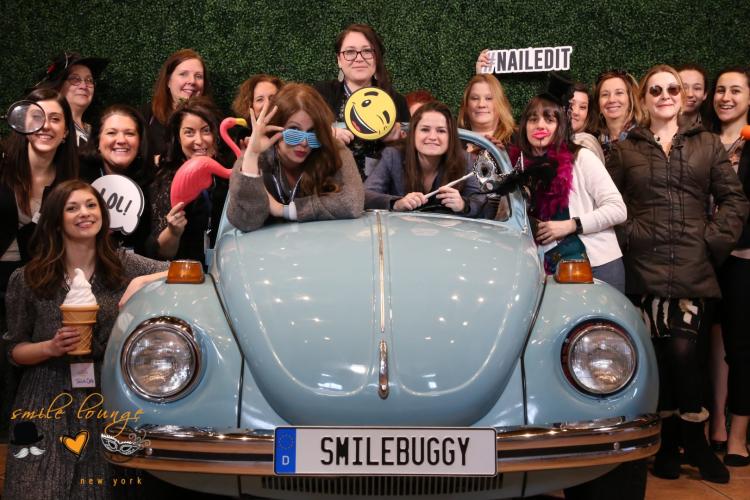 Upon arrival, we were greeted by The Smile Lounge's new smile buggy, which is half a Volkswagen (another photo opportunity we obviously took advantage of). From there we headed to their designated banquet space (one of many) to see their work in action.
Saratoga Automobile Museum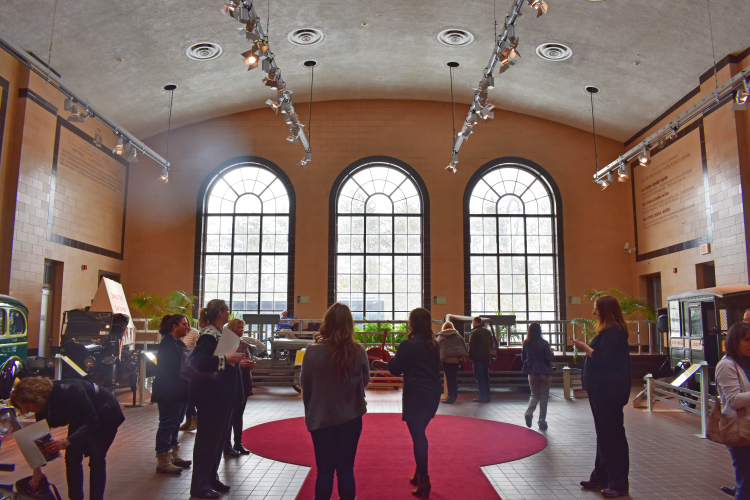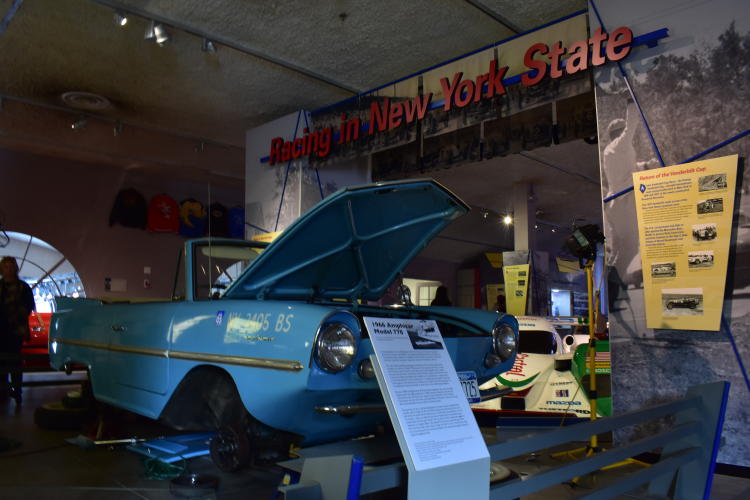 At Saratoga Automobile Museum, your special day will take center stage while surrounded by beautiful automobiles and elegant, historic architecture. The venue's reception space is already picturesque with high windows, allowing for plenty of natural light. Historic cars in the background only adds to the facility's beauty. Pro tip: ask if automobiles are available for photo shoots. Arrangements for a guided tour of the exhibitions for your group are also available!
Hall of Springs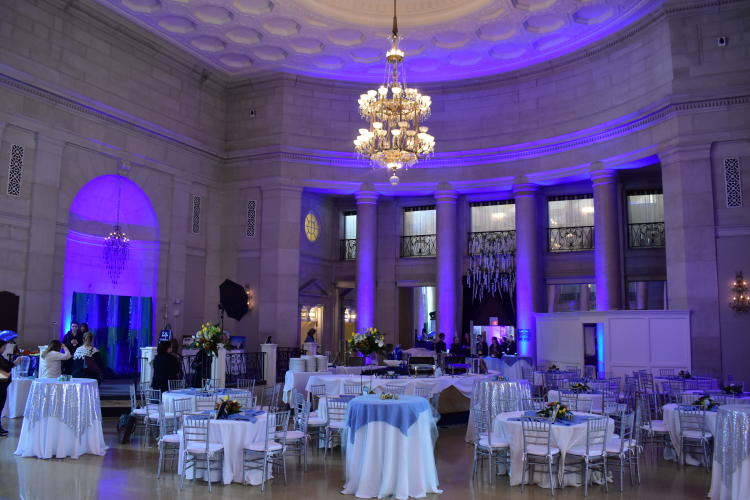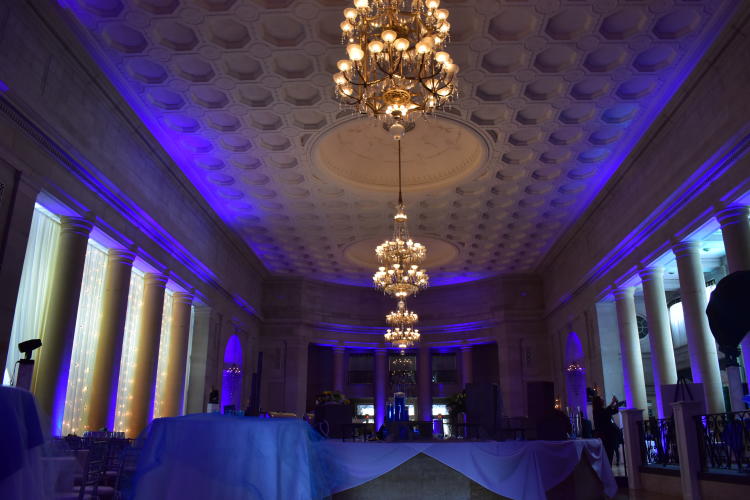 The Hall of Springs was built in the early 1930's and was patterned after the European example of a German beer hall. The grand interior atmosphere of the Hall is enhanced by the original terrazzo marble floors and columns, original Belgian crystal chandeliers, and 38-foot vaulted ceiling. The Hall of Springs is conveniently located in the Saratoga Spa State Park next to Saratoga Performing Arts Center (SPAC) and is one of the largest and oldest venues in the area.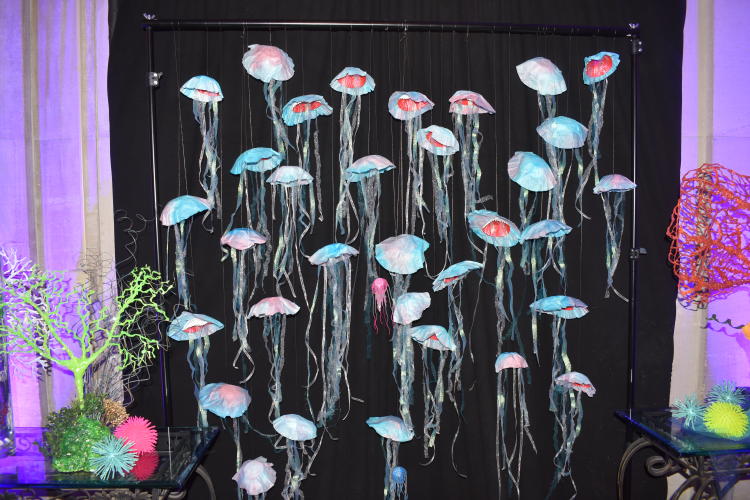 We were lucky enough to see Hall of Springs dressed up for SPAC's Winter Ball by Clifton Park Rentals. With an Under the Sea theme, you can imagine how creative the decorations were!
Adelphi Hotel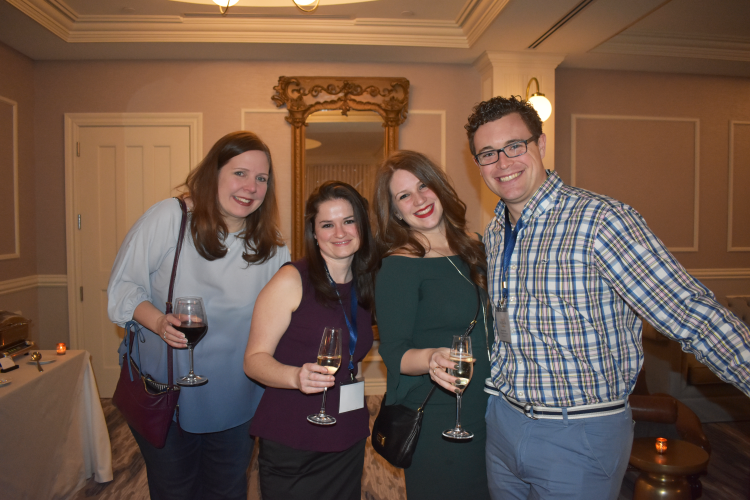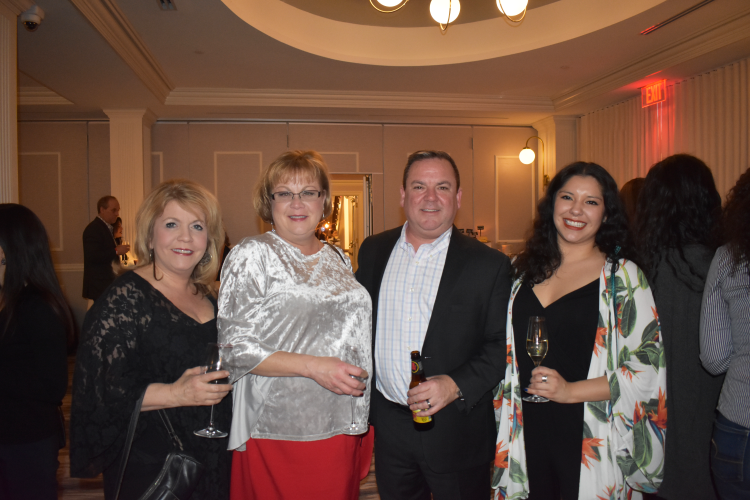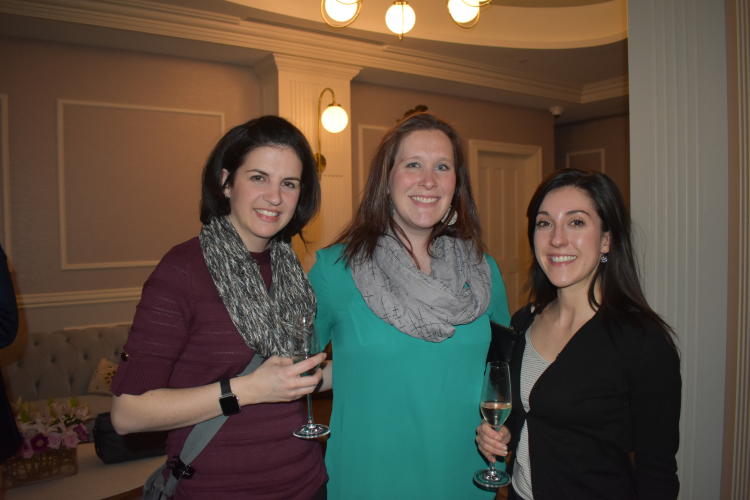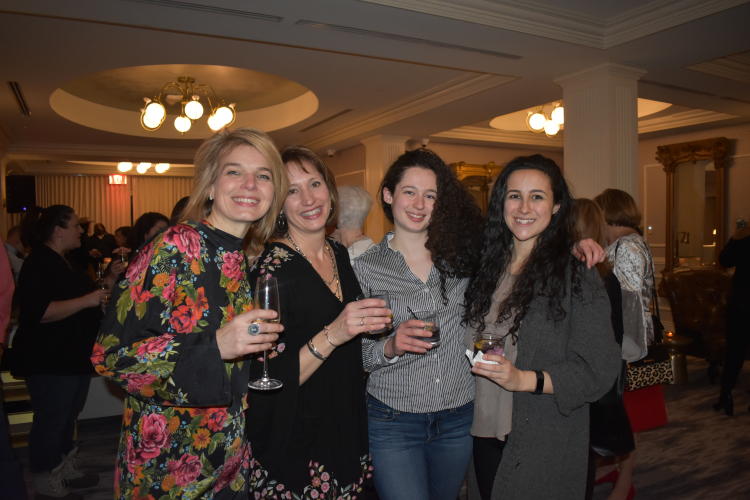 We concluded Saturday's portion of the tour with a reception at The Adelphi Hotel, which recently reopened its doors to the public after nearly four years of renovations. This iconic building is sure to impress with exquisite details and a luxurious atmosphere.
The Sunday portion of the tour started with a catered continental breakfast from Panera, hotel trade show at the iconic Canfield Casino and presentation by Dave Bigler of Dave Bigler Photos and Films. The local photographer, known for his iconic fedora, boasted about his love for Saratoga as a native north westerner and showcased his brand-new Saratoga weddings video. See his full presentation below.
Discover Saratoga - Bigler Talk w/ intro video from Dave Bigler Photos and Films on Vimeo.
Canfield Casino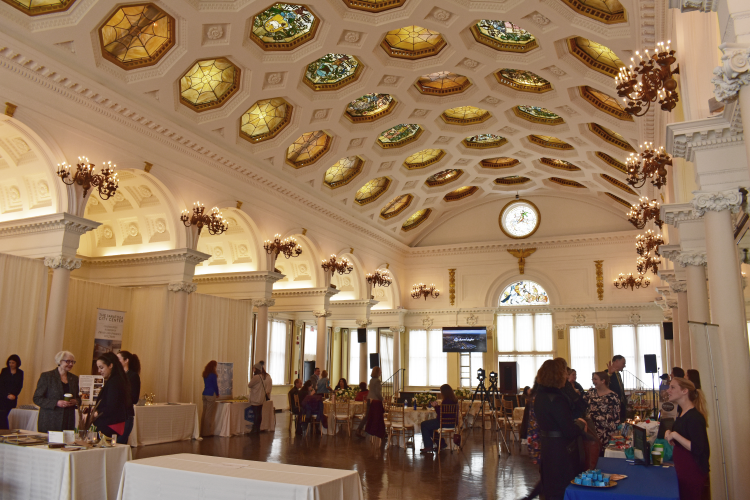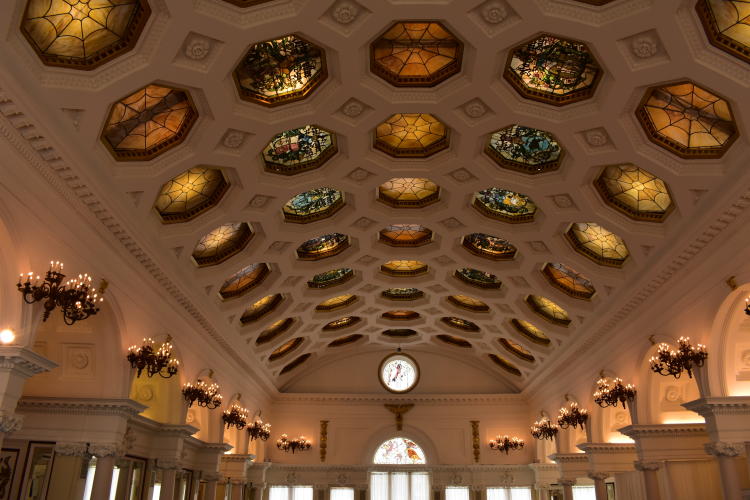 Situated in Congress Park in downtown Saratoga Springs, the Canfield Casino is close to everything, making it the perfect location to tie the knot! Quite frankly, the ceiling speaks for itself. The venue is attached to the Saratoga Springs History Museum, which features exhibits on the long history of our city as a known spa and resort destination.
Fun fact: The Saratoga Springs History Museum is said to be haunted and was even  featured on SyFy's Ghost Hunters in 2010. The ghosts are friendly, of course!
Once the trade show concluded, we loaded up the bus from Premiere Transportation to start the touring unique barn venues.
Historic Barns if Nipmoose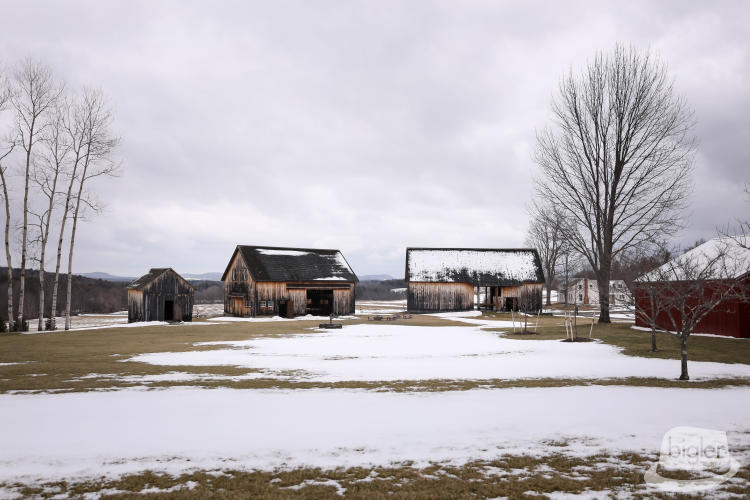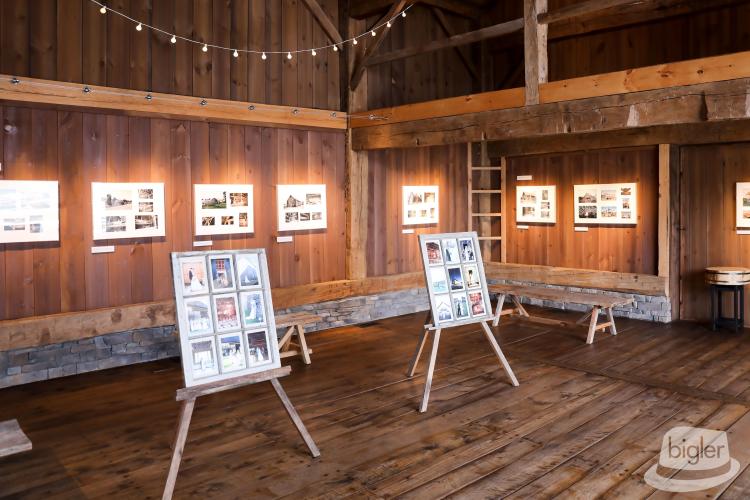 The Historic Barns of Nipmoose are located on a hillside in the northeastern section of Hudson River Valley, and are surrounded by 123 acres of farm fields, apple orchards, woodlands a stream and wetlands. Rentals include the use of all three barns simultaneously, which have been fully restored and date back from the 18th and 19th centuries.
Wedding Barn at Lakota's Farm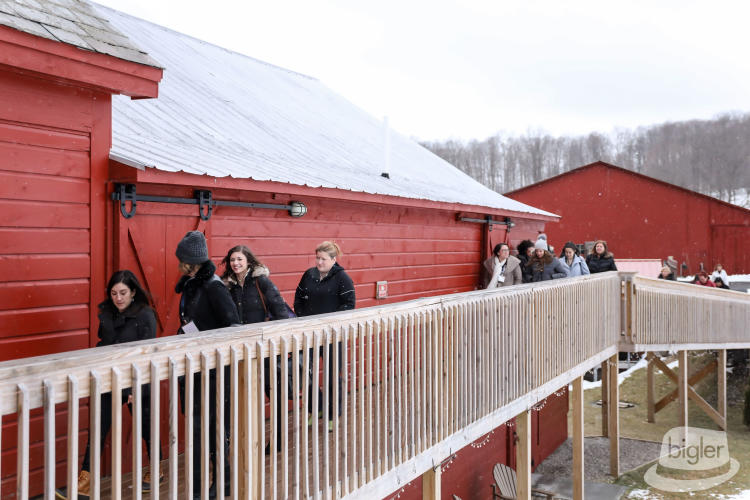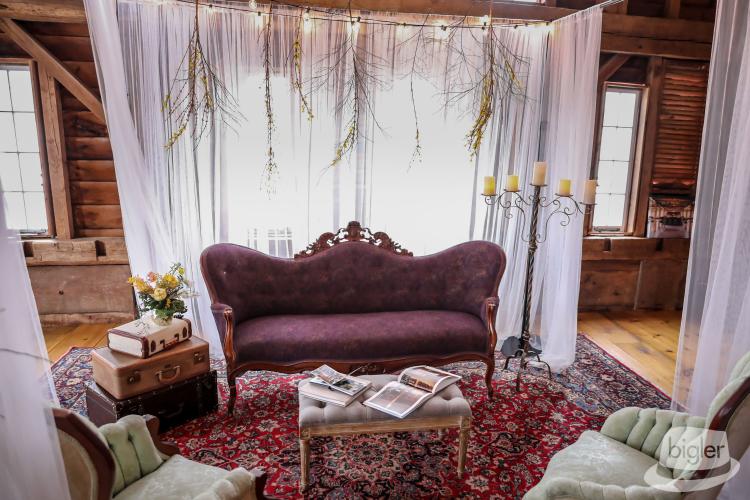 Wedding Barn at Lakota's Farm is a historic, restored two-level barn able to accommodate up to 200 guests for weddings and special events. Nestled in the rolling hills between Saratoga Springs, NY and Manchester, VT, Lakota's Farm offers a picturesque setting for a rustic wedding. Your wedding will be complete with a horse and carriage grand entrance, fully appointed bridal suite, fire pit and, of course, endless views. Not to mention their impeccable furniture and décor!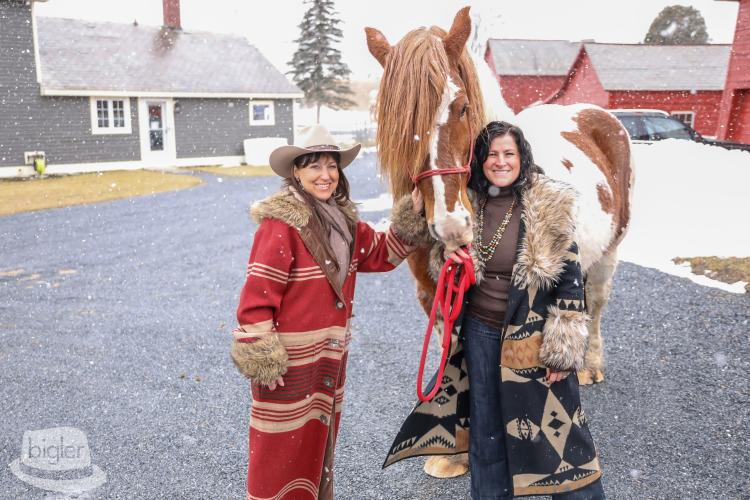 Wedding Barn at Lakota's Farm was named after Lakota, a chestnut and white paint draft horse. The farm is home to five rescue horses and four carriage horses—several of which work on carriages for Saratoga Horse and Carriage Co. We got to meet Lakota for ourselves and learn about his history.
DeMaranville Farm and Gardens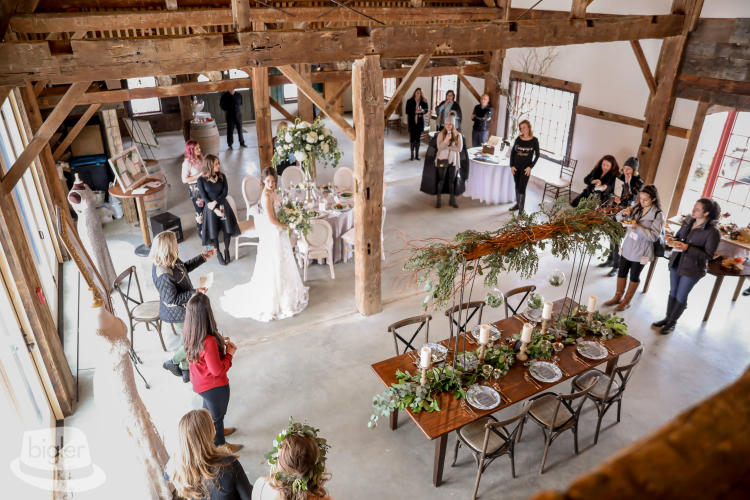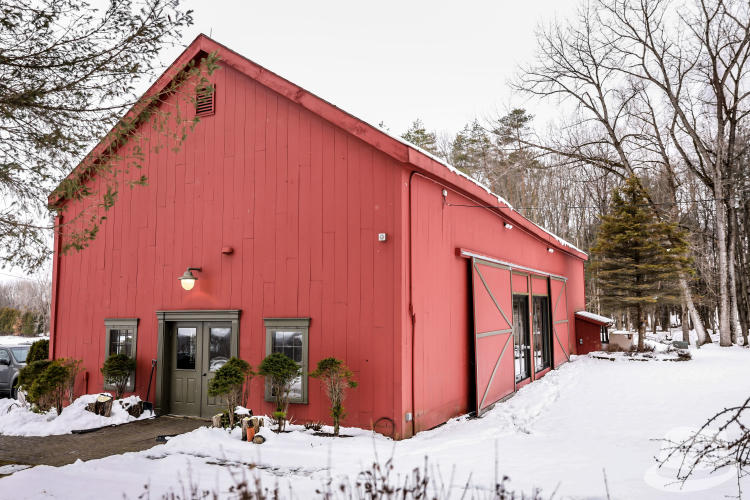 DeMaranville Farm and Garden's classic New England red wedding barn, farmhouse, carriage house and corn crib are surrounded by six lush acres of perennial gardens, trees and a pond. The big barn features chestnut post and beam architecture, custom glass doors overlooking the pond, oak bar, central heat and air-conditioning and can accommodate up to 200 guests. The Victorian farmhouse includes a state-of-the-art kitchen, four private bedrooms, master-bridal suite, screened-in porch, patio and private swimming pool.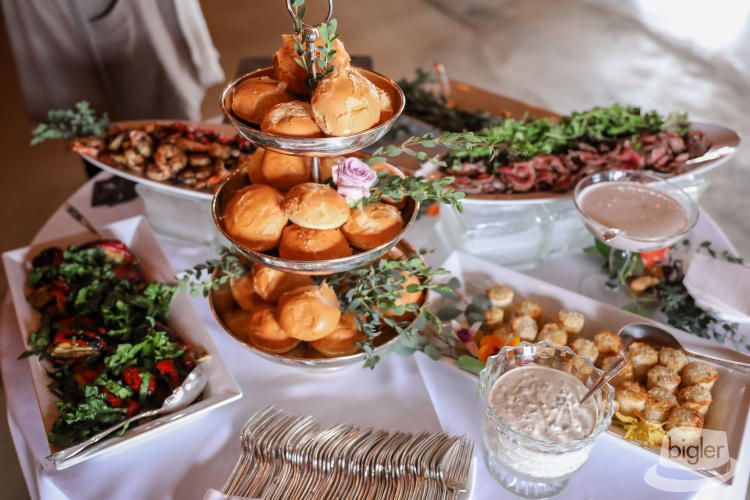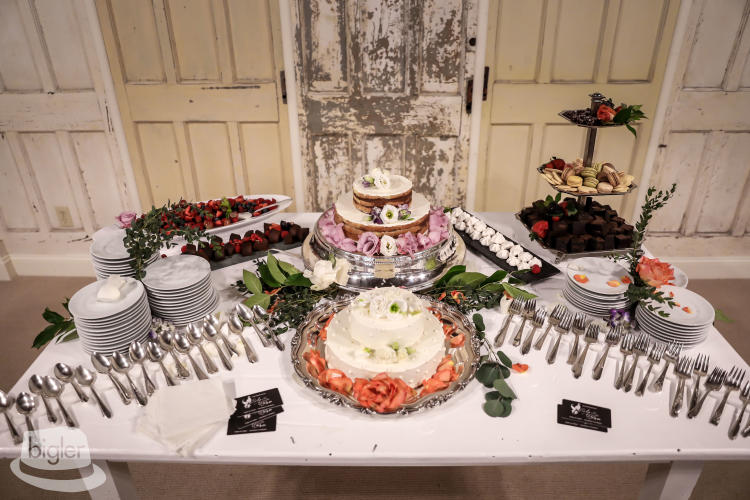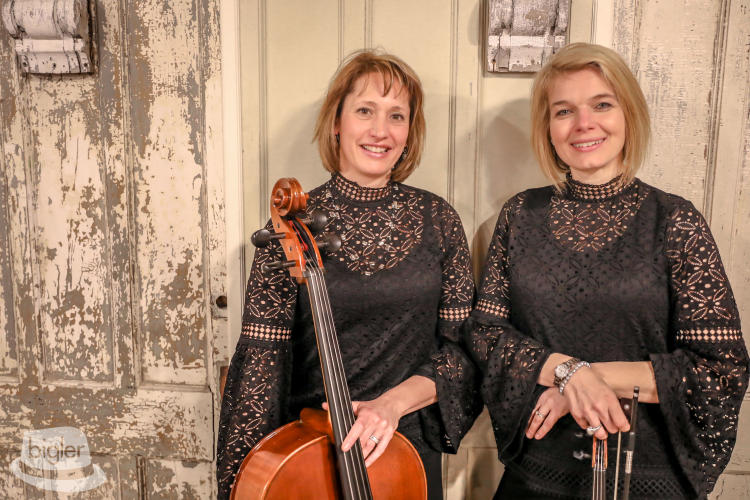 We concluded our tour in this stunning venue with catering from Lily & The Rose, décor from Rain or Shine, floral arrangements by Rena Floral, and models with hair and makeup by Seraphina Divine Beauty showcasing gorgeous wedding dresses from Lily Saratoga. In the background, Spa City Duo played classical takes on rock n' roll hits like Led Zeppelin's Stairway to Heaven. Sugarhouse Stationery from Burlington, VT brought samples of custom wedding designs as well.
A special thank you to Tonya of Pellegrini Events for help making this event happen!
See Saratoga for Yourself
We invite you to tour Saratoga with us! Let us know which Saratoga wedding venues you want to see by telling us a bit about yourself or contacting our Wedding Market Manager, Kayla Kreis.
Want to see more articles like this? Sign up for our Discover Saratoga newsletter! We promise we won't spam you.
Related Articles:
Here's Why I Love Saratoga Chowderfest
Discover Saratoga Team Hosts a Successful Familiarization Tour