We've compiled a list of the best Valentine's Day ideas in Saratoga Springs, including unique gifts, overnight stays, and romantic dinners for you and your loved one this holiday.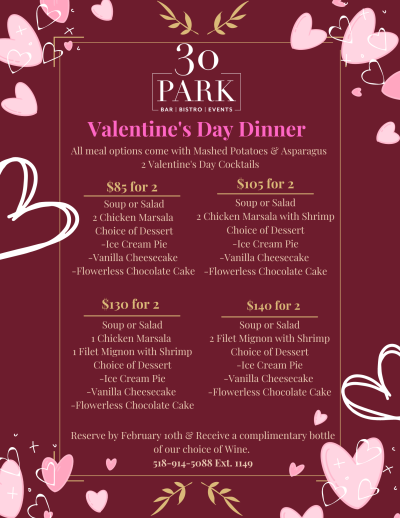 Take your loved one to 30 Park for Valentine's Day dinner and pick from this specially curated menu. Reservations must be made by February 10th. Please call (518) 914-5088 ext. 1149.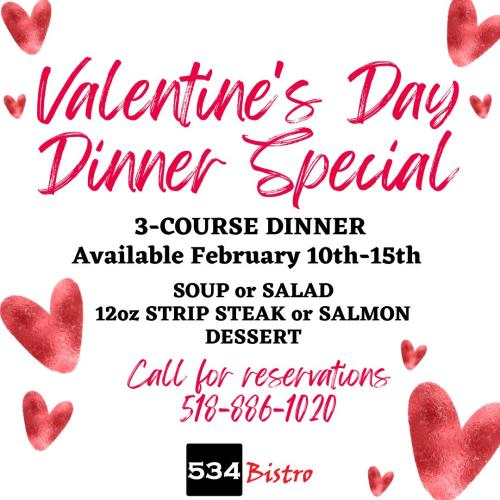 534 Bistro located inside The Saratoga Hilton is celebrating Valentine's Day February 10-15! Call (518) 886-1020 to book your reservation today!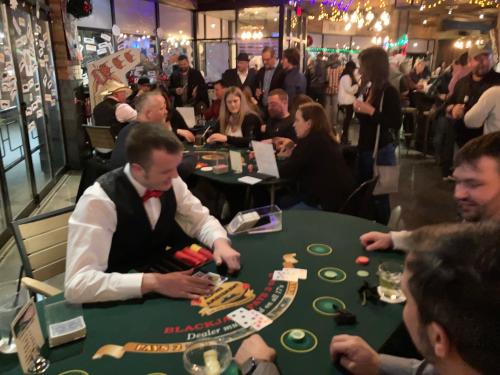 Planning a personal or corporate event? Let Alpine Amusement provide your favorite casino games, like Craps, Roulette, Blackjack, Texas Hold'em, and the Money Wheel! For more information, call Ron at (802) 279-2214 or email ronj@sover.net.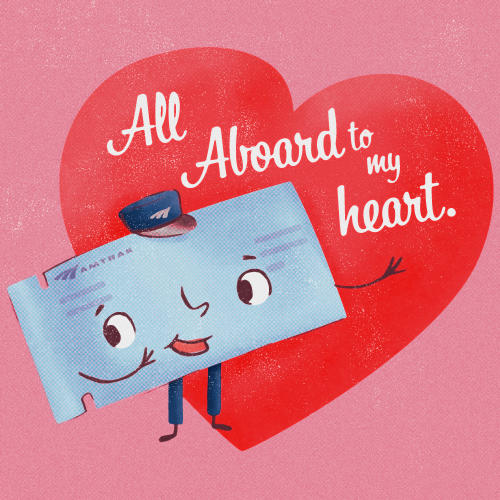 Give a unique gift this Valentine's Day that anyone would love. Send an Amtrak gift card that will never expire, by visiting Amtrak.com/GiftCards today.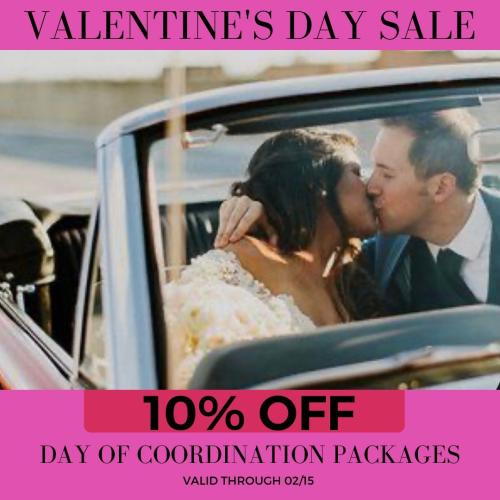 Bacchus is offering 10% off day of coordination packages now through February 15th. For more information, call (518) 415-8969 or visit www.bacchuseventsco.com.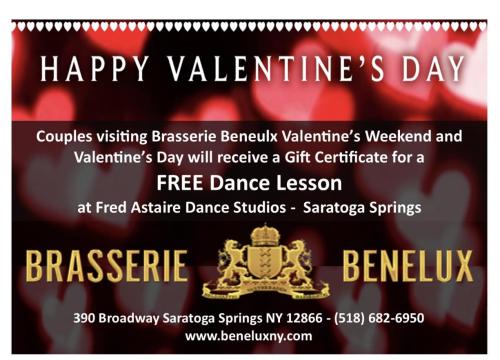 All couples dining at Brasserie Benelux this weekend and Tuesday, February 14 will receive a FREE dance lesson gift certificate to Fred Astaire Dance Studios in Saratoga Springs! For reservations, call (518) 682-6950.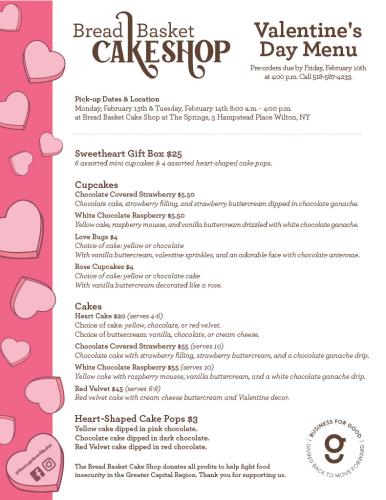 Get all your Valentine's pastries from Bread Basket Bakery! Pick up Monday, February 13 and Tuesday, February 14 between 8:00 a.m. and 4:00 p.m. at the Bread Basket Cake Shop located at 3 Hampstead Place, Wilton, New York.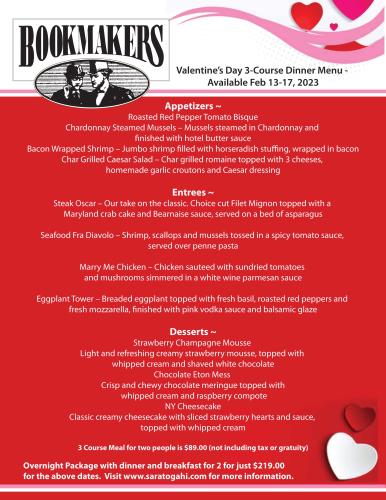 Treat your Valentine to this three-course dinner at Bookmakers Restaurant and Lounge located inside the Holiday Inn. Available February 13 - 17. Make it extra special with an overnight package at the Holiday Inn with dinner and breakfast for two included for only $219! Visit www.saratogahi.com for more information.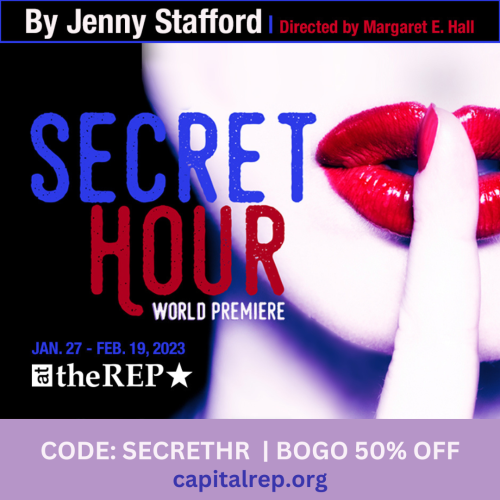 Get your Valentine tickets to Secret Hour at theREP. Enjoy BOGO 50% off with the code: SECRETHR. For more information, visit www.capitalrep.org.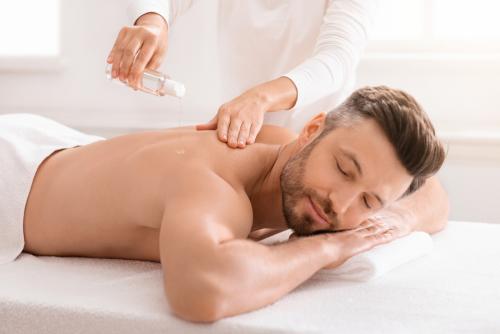 This Valentine's Day, spoil your sweetheart with one of the many rejuvenating spa treatments from Complexions Spa for Beauty & Wellness. From massages and facials to gift cards, a gift from Complexions is sure to put a smile on your loved one's face! View all Valentine's Day Spa Specials here.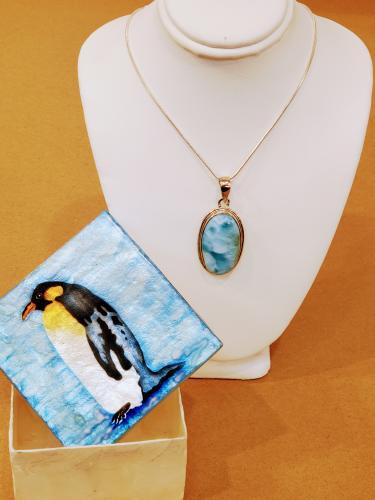 Don't miss this Valentine's Day special at Crafters Gallery! Spend $50 or more on any jewelry, get a FREE hand-painted trinket box of your choice. Make sure to mention this post!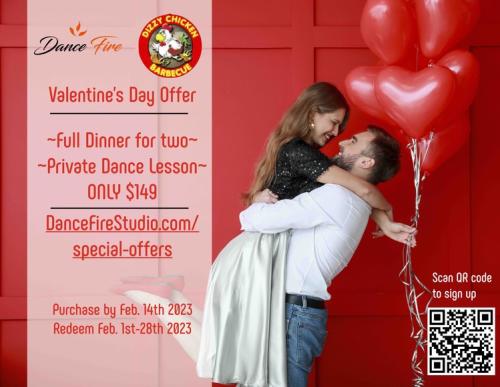 Dance Fire Studio and Dizzy Chicken are collaborating this Valentine's Day! For $149, you will receive:
Full dinner for two at Dizzy Chicken Restaurant (Saratoga Springs): Choice of Entreè, Dessert, Glass of wine;
Full Private Dance Lesson (45 min) Schedule at your convenience (learn from over 25 different dance styles, including Salsa, Waltz, Rumba, Bachata, Swing, Foxtrot, and many more)
To purchase yours, click here.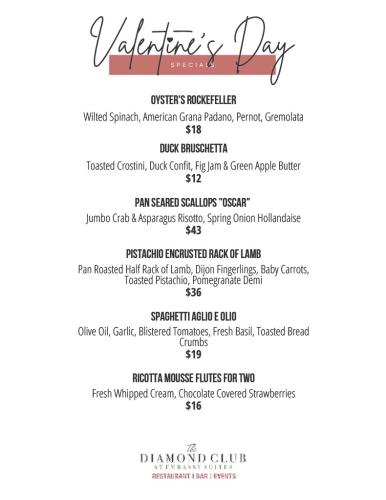 Treat your special someone to dinner at Diamond Club Restaurant this Valentine's Day! Enjoy this special Valentine's menu. For reservations, call (518) 886-1111.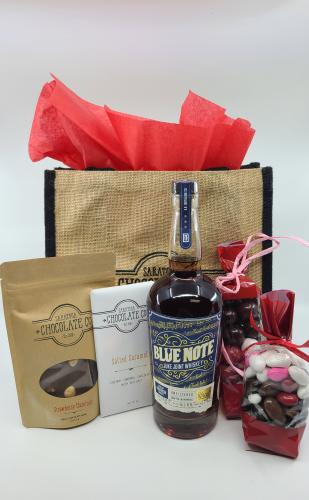 A Valentine's gift pack with all the good stuff — whiskey & chocolate! First Fill Spirits has partnered with Saratoga Chocolate Co. to offer this special Valentine's gift pack: For $99.99, get one store-pick single barrel + all of the chocolate listed below. The tote bag is included as well.
Store Pick Single Barrel Options:
New Riff Single Barrel Bourbon
Leopold Brothers Colorado Single Barrel Bourbon
Blue Note Uncut Single Barrel Bourbon
Cardinal Barrel Proof Single Barrel Bourbon
Old Pepper Single Barrel Rye
Chocolate included:
Saratoga Chocolate Co. Tote Bag
Milk Chocolate Strawberry Hazelnut Bark
Salted Caramel Chocolate Bar
Valentine Malted Milk Balls
Valentine Chocolate Covered Almonds
Click here to order yours. Please note at checkout which bottle you want to be included in your gift. If you'd like to make a custom bottle selection please call (518) 886-1425 or email info@firstfillspirits.com.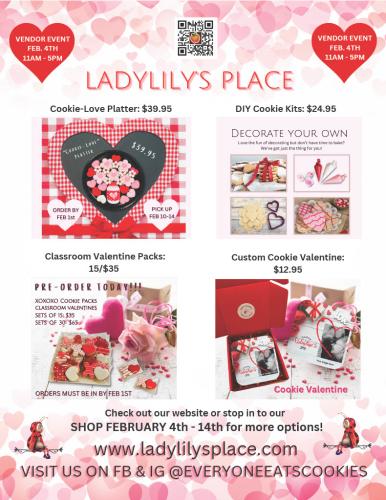 Get all your sweet treats from Ladylily's Place this Valentine's Day! Check out their website or visit their shop February 4th - 14th for more options.
Lucy's Bar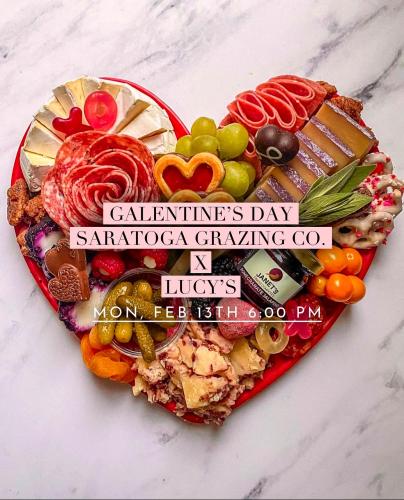 Join Lucy's Bar on February 13th at 6pm and build your own heart shaped charcuterie board with the help of the amazing Saratoga Grazing Co! Grab your girlfriends, this the perfect Galentine's event. Tickets are $80 per person. Click here to get yours now.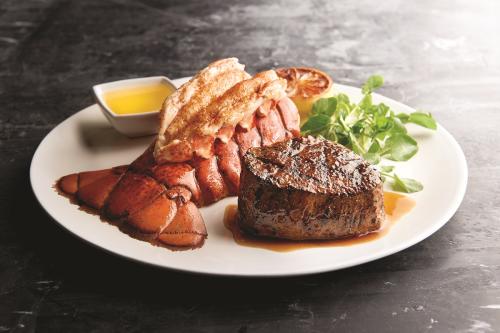 Enjoy a three-course dinner for two at Morton's The Steakhouse February 10th - 14th. For reservations, call (518) 682-5999. See Valentine's menu here.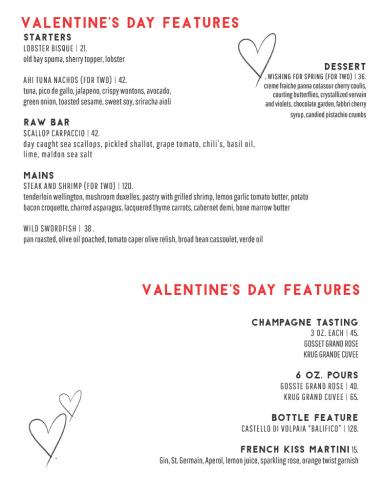 Prime at Saratoga National is offering this special Valentine's Day menu! Open Friday 2/10, Saturday 2/11 from 4-9pm, and Tuesday 2/14 from 5-8pm. For reservations, call (518) 583-4653 ext. 2.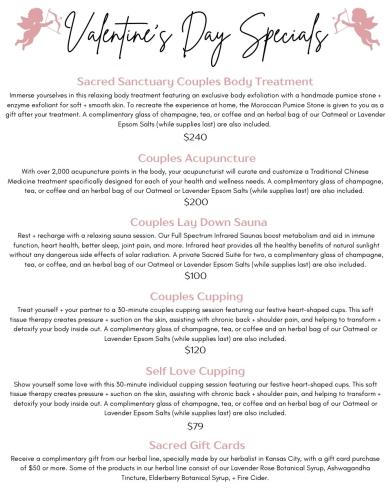 Treat your loved one to luxurious spa services at Sacred Sap + Wellness. For reservations, call (518) 507-0530 or visit www.sacredspaandwellness.com.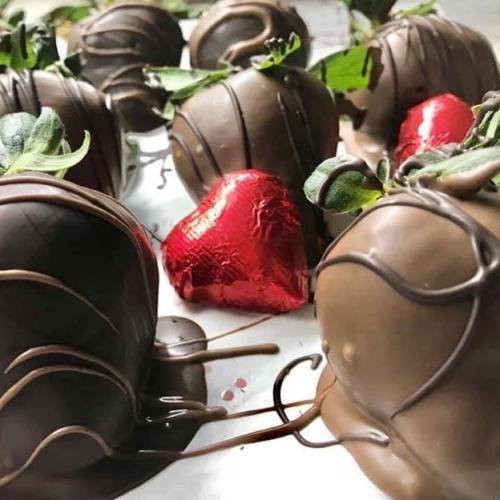 Saratoga Candy Co. has all the goodies to make your Valentine feel loved! Chocolate covered strawberries are their specialty. Open 9am-7pm February 13 & 14. Visit their new spot at 353 Broadway! Local delivery available as well as in-store and curbside pickup. Call (518) 580-0499 to place your order now.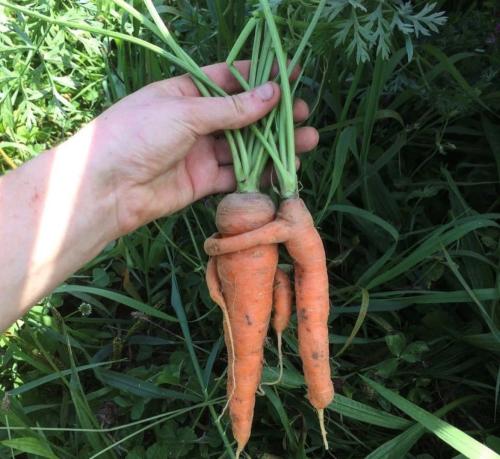 Saratoga Farmers' Market will have a Valentine's kids craft event on 2/11. Come by to decorate your own valentine! They will also be doing a raffle basket giveaway with chocolate, cheese, pastries, and more! For more information, visit www.saratogafarmersmarket.org.
Sperry's Restaurant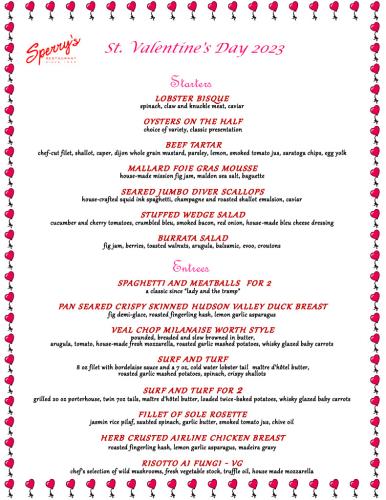 Enjoy a special Valentine's Day at Sperry's Restaurant. They will be open on Tuesday, February 14 from 5-9pm. For reservations, call (518) 584-9618.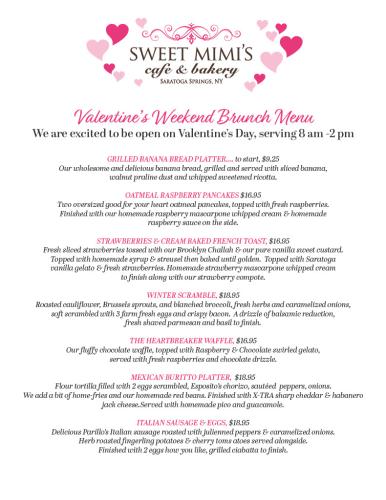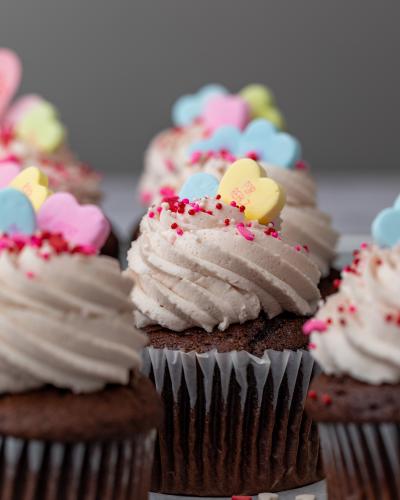 Sweet Mimi's will be open for brunch on Valentine's Day from 8am-2pm.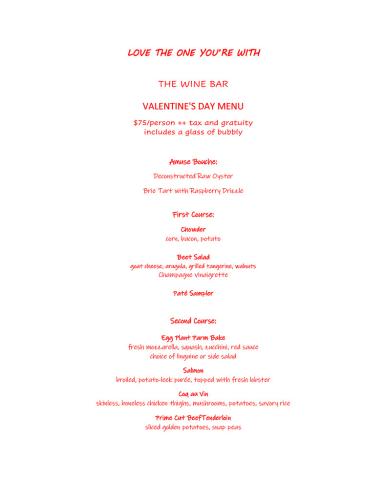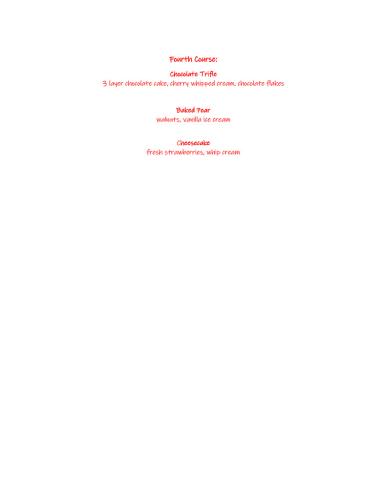 The Wine Bar will be offering Valentine's Day specials on 2/10, 2/11, 2/12, and 2/14. Join them for Valentine's Day from 4-10pm.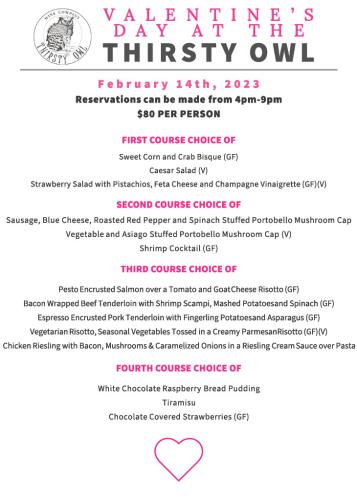 Treat your loved one to a special Valentine's Day dinner at Thirsty Owl ! Reservations can be made for Tuesday, February 14 from 4pm-9pm. Call (518) 587-9694 to reserve your spot today!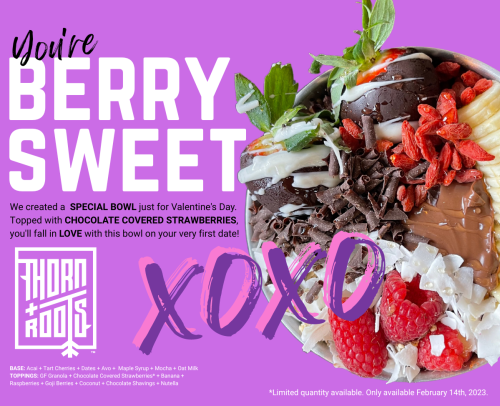 Thorn + Roots has created a special bow just for Valentine's Day! Topped with chocolate covered strawberries from Saratoga Candy Co., you'll fall in love with this bowl on your very first date!
*Limited quantity available. Only available February 14, 2023.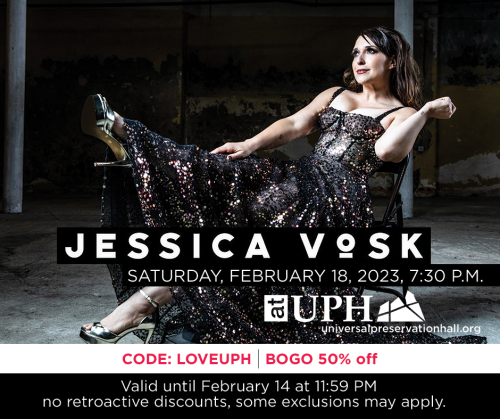 Jessica Vosk will be performing at Universal Preservation Hall on Saturday, February 18 at 7:30pm. Jessica Vosk is a celebrated singer and actress known for stirring roles on the musical theater and concert stage. Use code LOVEUPH* for BOGO 50% off tickets for your special someone this Valentine's Day! Click here to purchase your tickets.
*No retroactive discounts. Not valid on premium or Lia Spotlight seats. Some exclusions may apply.
Weddings and Ceremonies by Janet Dunn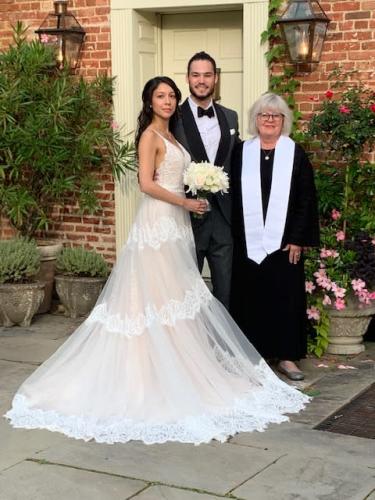 There is nothing like eloping on Valentine's Day. The day of the year that we remember to celebrate and honor our love. A perfect day to share your love with that special someone. Elopement special for Valentine's weekend is $250.00 with a beautiful ceremony, marriage license signed by a professional ordained and awarding winning officiant, and ceremony written and performed from the heart of love. For more information, visit weddingsbyjanetdunn.com.